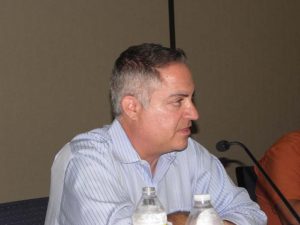 CAREFREE – All was not copacetic as usual during Tuesday night's budget adoption meeting with a number of concerns raised over the town's $561,319 marketing budget.
Town Administrator Gary Neiss provided a summary of the $6.5 million 2018 Fiscal Year Budget and compared it to various other municipalities, including Cave Creek.
Neiss said almost two thirds of the town's revenue is derived from local municipal sales tax, which was why the town focuses on its marketing efforts to bring people to the town, and economic development, to bring new enterprises to Carefree that will be productive to compliment its tax base and offset the need for that "dreaded property tax we don't want."
He said the town was looking at the existing model while trying to diversify and make that model work long term and would need those strategic investments in marketing and economic development.
Neiss pointed out the town has 16 employees but if you discount the three that are employed by the Carefree/Cave Creek Consolidated Court, Carefree has one of the smallest staffs within the metropolitan area of the state working for a community its size.
He compared that to Cave Creek, which he said was relatively the same size population-wise and with similar circumstances but has 26 employees filling those administrative positions.
Neiss said Carefree, by comparison, was getting a pretty good bang for their buck in the area of salaries and wages for their employees.
After providing an overview of the process, noting there were workshops and council adopted the tentative budget with a bottom line of $6.5 million during last month's meeting, Neiss said he would entertain any questions and was asking council to pass the resolution adopting the final budget before them.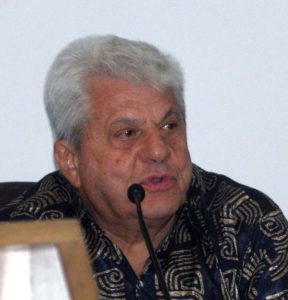 Councilman Gene Orrico questioned the amount estimated for building fees, asking, "What changed that number so drastically?"
Neiss said the previous amount took into account the Ed Lewis condominium project, which obviously did not happen last year.
He said Keystone will be coming in, Carefree Resort would be repositioning itself this summer and there are 27 homes under construction that will be contributing to some healthy building permit numbers in the new fiscal year.
Orrico then asked about the $561,654 budgeted for marketing the town center.
Orrico said despite them saying they were going to be knocking off dollars they adopted expenditures of $584,584.
Neiss stated that was the overall cost of the operation of that department, including the salary and benefits of staff as well as all the programs being conducted through that department, of which $480,000 is the operational part with the remainder salary and benefits to the employee.
Orrico questioned if the town was looking at who it was marketing to noting they have sand sculpture in the garden but was unsure what that cost but assumed if the pumpkin festival was $75,000 the sand sculpture was around the same.
He said, "I just don't understand what benefit we're getting out of that situation."
Stating he doesn't mind marketing and spending money, Orrico questioned if they were spending it in the right spot.
Orrico said he's had so many different residents "come at me" about what they were doing with "the atrocity in the middle of the Pavilion."
He said he wasn't talking about the artist (Ray Villafane), whom Orrico called a master, but was worried about the target of the marketing, stating, "I go by there three, four times a day – there's absolutely no one around."
Orrico said he didn't want to get caught in a situation where the town just continues to do the same thing every year.
With the understanding that without marketing nothing happens, Orrico said he's had too many people tell him town needs to get out of what it's doing.
He asked, "What are we marketing? Are we marketing the town of Carefree or are we marketing the artist? Everything I've seen shows the artist."
Orrico said he has been trying to come up with an answer for some of the residents questioning the town's decisions.
He said, "When I'm in the post office they jump me."
Orrico said it was only that part of the marketing expenditures that raised concerns and he wasn't questioning the rest of the marketing.
Mayor Les Peterson said he didn't believe the sand sculptures cost anywhere near as much as the pumpkin festival and reminded Orrico the marketing department invited him to participate in discussions to help develop something "that was in keeping with what should be appropriate for the spring."
Peterson said they've been so focused on Christmas and Halloween they haven't gotten to spring yet.
Vice Mayor John Crane said Orrico's comments were valid because the town needs to be careful of becoming stale and think about mixing it up and think about the timing, noting the mission is to extend the season.
A question was raised as to what the town has for a backup plan, for example, "What if the artist got run over by a truck? What do we do?"
During public comment John Traynor stated he had some questions and concerns.
And, as the process went on, Traynor said there were some lively debates that went on during the workshops with respect to marketing.
Traynor said when he looked at the numbers for the past two years some things really jumped out, which he mentioned during the heated exchange at the workshop.
He said, "We're putting more and more money into a marketing strategy and, frankly, to the outsiders, we haven't seen any tangible return on that."
Realizing some things take time, but now that the town is into multiple years of throwing increasingly large sums of money at marketing, Traynor said he was just wondering, "What are your guideposts for returns on the investments that we're making?"
And, as he asked at the workshop, "What's the exit strategy if we go down another year of decreasing revenue and increasing expenses both on marketing staff, benefits and other stuff that keeps going up and yet the revenues keep sliding?"
Traynor said discussions about programs like the Pumpkin Festival and Christmas Festival seems to have stirred up a lot of discord at a point in time where the marketing strategy, town-wide, should be more inclusive in pulling together.
He said he has also heard things, not especially complimentary, questioning why the town is changing something that's worked in the past.
Traynor expressed concerns about marketing expenses that now account for over 25 percent of the town's sales tax revenue per year.
He said, "That's a big number."
Councilman Jim Van Allen said, if they approve the budget as presented, marketing is 22.4 percent of the town's sales tax revenue.
Traynor stated, "I see the expenses keep rising and the revenue is not coming in."
He also mentioned salary and benefit increases this year amid a slow economy and stated, "Typically salaries follow economic results and I didn't see that this year. I saw higher salaries, higher benefits, higher marketing – all the things that are a drag on the economy."
Peterson called for motion and asked those in favor to raise their hands and those opposed to then raise their hands.
The budget passed by vote of 4-3 with Councilman Mike Farrar, Van Allen and Orrico dissenting.