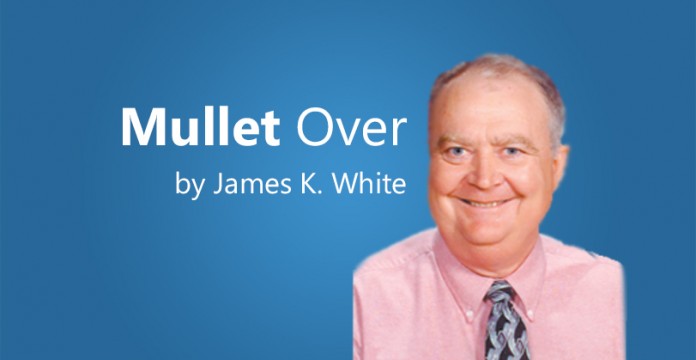 – One of the backup singers for the Righteous Brothers' recording of "You've Lost That Lovin' Feeling" was a young female that later became famous as Cher. On a similar note, in the early 50's Elvis Presley auditioned for (but did not make the cut) for Arthur Godfrey's Talent Scouts television show.
– Results from a 2006 survey revealed that more than 90% of the men hired as Santas in department stores had their beards pulled by kids.
– In the old west, many an experienced plainsman opted to ride a mule in lieu of a horse. Mules were not as fast in a sprint, but had noticeably more stamina and were famously sure-footed. "Buffalo Bill" Cody often preferred his mule to his horse as a mount while scouting for the U.S. Army. Festus Haggen rode a mule named Ruth. During the American Civil War, confederate troops captured 40 union mules and a union general in one raid. President Lincoln openly expressed "I sure am sorry to lose those mules."
– A South Carolina high school student recently died of a caffeine overdose. The 16 year old boy died after consuming a large soft drink, a latte and a bottled "energy drink" in less than two hours. The local coroner determined the cause of death to be heart stoppage resulting from an excessive quantity of caffeine in the victim's body.
– May 15 was National Police week in our country. Boston, Massachusetts is recognized to have organized America's first modern city police force in 1838. Prior to this date, municipal laws were often erratically enforced by county sheriffs, town marshals, local militias, regulators and vigilantes. Other major U.S. cities soon followed Boston's example.
– Swedish saunas typically maintain inside temperatures ranging from 167° F to 185° F. I frequently cook brisket at 185° F. Just sayin'.
– James Longstreet was one of the Confederacy's more prominent generals during The War Between the States. He was one of Robert E. Lee's best friends and most trusted advisors. After the war, Longstreet made friends with Ulysses S. Grant, became a republican and was appointed to be the U.S. minister to Turkey. James Longstreet was obviously adaptable, smooth and intelligent. He lived to age 82 and died in 1904.
– The Ensisheim Meteorite was the first meteorite to be historically and visually recorded (November 7, 1492) as striking the earth. Near Ensisheim (France), the stone from outer space was observed crashing in a wheat field. Many pieces of the rare rock were chipped off for souvenirs. Thought to have initially have weighed about 350 pounds, the largest intact portion of the meteorite is on display at the Ensisheim Regency Palace. Well, give your local policemen a friendly "thank you" and have a great week.
James White is a retired mathematics teacher who enjoys sharing fascinating trivia. He can be reached at jkwhite46@gmail.com.