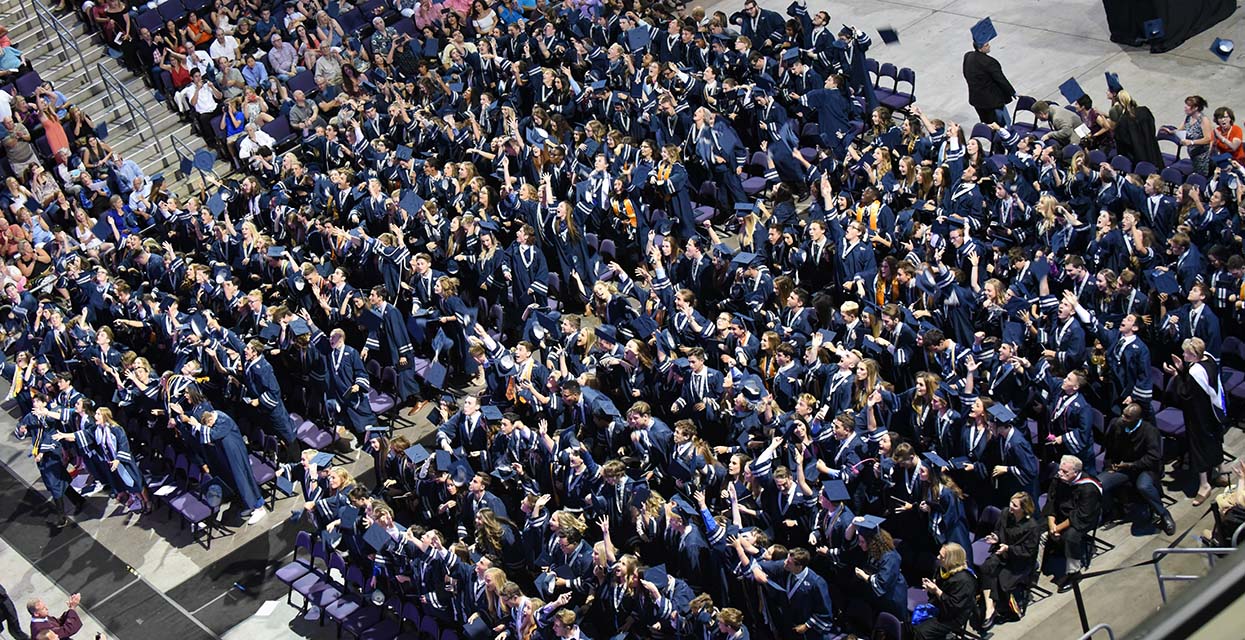 Class of 2017 earns $13,217,176 in scholarships and financial aid
GRAND CANYON UNIVERSITY – May 25. If 403 graduating high school seniors nationwide were to be randomly polled, how many would correctly identify the historical significance of 1917? When American History was the respected core subject in high school curricula, students learned that 1917 marked the entrance of the United States into World War I, which (then) President Woodrow Wilson, an avowed pacifist, would herald as "the war to end all wars" and the one that "would make the world safe for democracy." Only 24 years later, Japan would devastate Pearl Harbor. So much for history.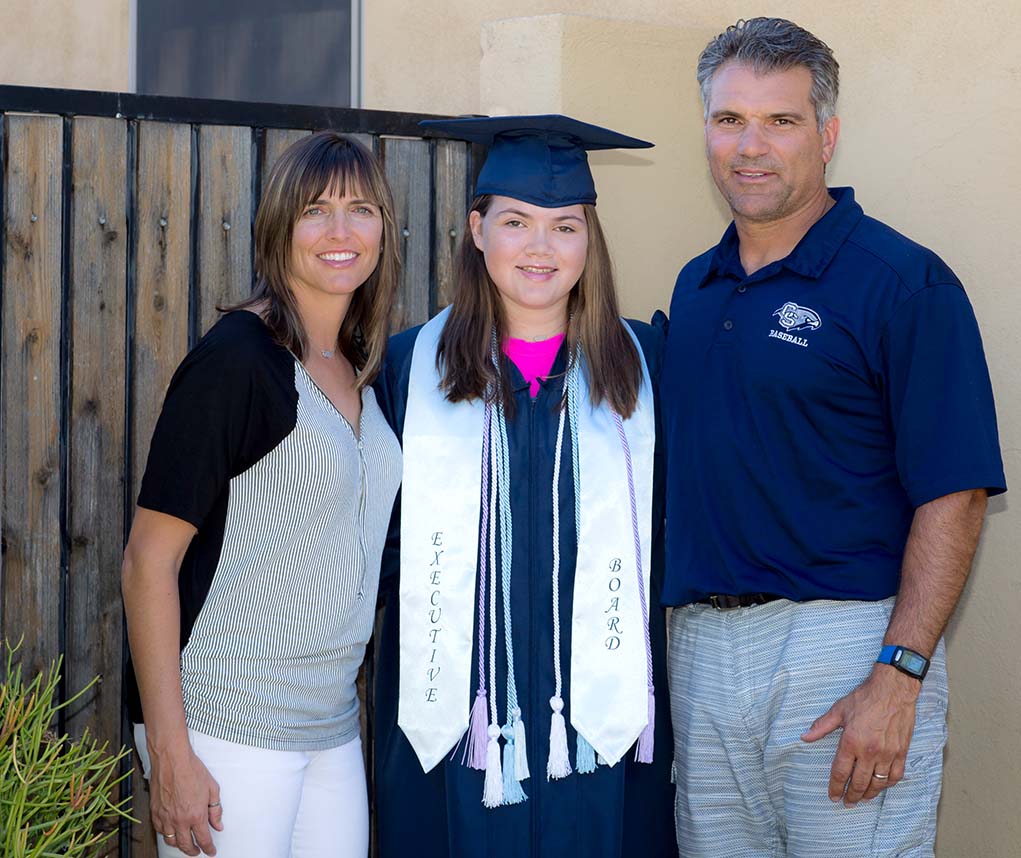 Now, 100 years later, fast forward to the evening of May 25, 2017, when 403 Cactus Shadow Seniors made local history of their own by jubilantly graduating high school. For the third consecutive year, CSHS Commencement was held in audience-comfortable Grand Canyon University Arena. It was Cactus Shadows 32nd graduation.
Following another stellar performance of our National Anthem by CSHS Honors Choir, Cactus Shadows principal, Dr. Steve Bebee, welcomed the audience and congratulated the graduating Class of 2017 (the "Class.") CCUSD superintendent, Dr. Debbi Burdick, followed with her congratulations, encouraging the Class, "Congratulations to our Cactus Shadows Falcons—Class of 2017—on their graduation and transition onto college, military or career. We cannot be prouder of these fine young men and women who represent high quality thinking, learning and creativity. With over $13,000,000 in scholarships, we know that they will do great work in their future endeavors."
At Senior Awards Night, May 22, Dr. Bebee had proudly announced that Class of '17 members had earned $13,217,176 in scholarships and financial aid. In making his announcement, Dr. Bebee praised and congratulated the Class scholars. Sonoran News congratulates the awards recipients – and the CSHS faculty members who encouraged their students and supported their applications.
Graduation was as celebratory as every high school commencement should be. As each candidate crossed the stage to receive their diploma certificate, they were cheered by shouts, whistles and yes, an occasional blast from a smuggled-in air horn! Who says that high school graduation has to solemn? The Class was definitely responsive to their four classmate speakers (see accompanying photo.)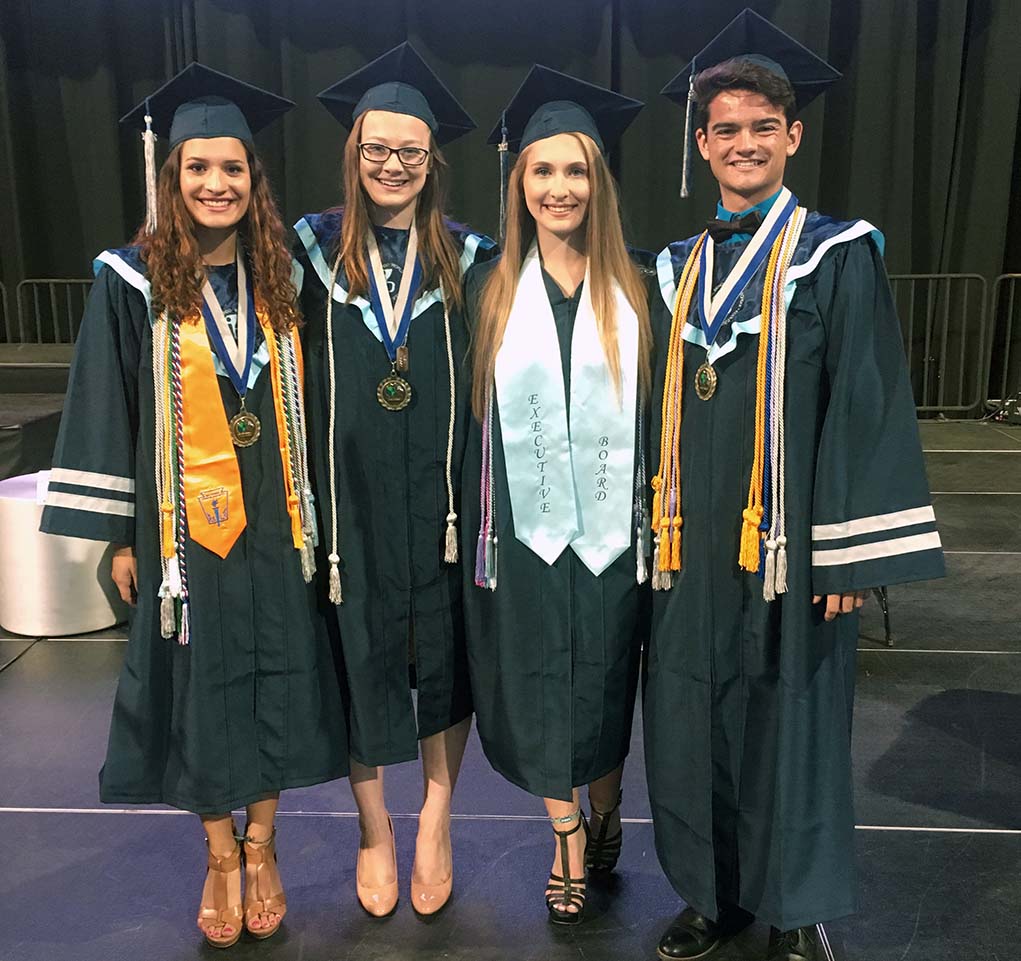 In addition to congratulations and good wishes, this writer would exhort the Class to keep always fresh your memories of this commencement evening. Remember, young folk, you graduate high school only once!
Have a great summer, everyone!
Pete Mohr
This writer thanks Dr. Burdick, Dr. Bebee, Mrs. Julia Scotto, Mrs. Candy Jones and photographers Gina Brown, Scott Nemetz and Cameron Bender for their contributions to this article.