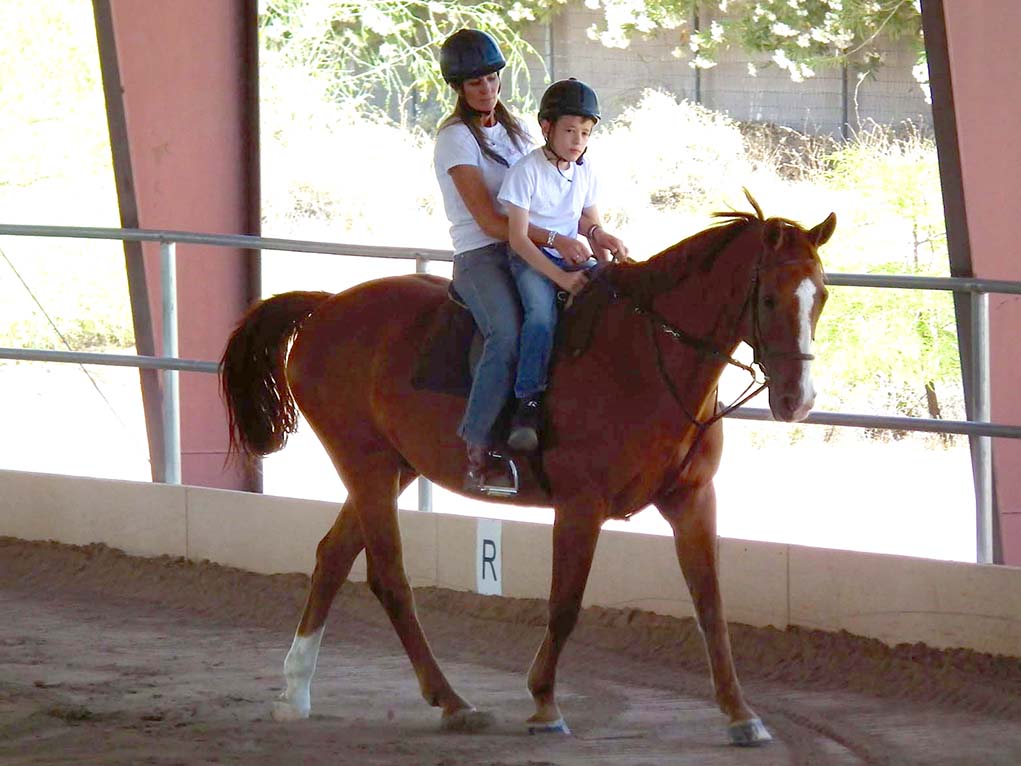 DALLAS, TX – Mary Hadsall, who "creates independence, confidence and joy in people with physical disabilities" and serves as Executive Director of Camelot Therapeutic Horsemanship, is Phoenix/Scottsdale's "Real Life Woman Superhero." Hadsall was one of the more than 700 nominees submitted to Studio Movie Grill (SMG) as part of a nationwide search for everyday women making a big difference in our communities.
A champion for those with physical disabilities, the Executive Director of Camelot Therapeutic Horsemanship will be honored in Dallas at a red-carpet screening of Warner Bros. Pictures' "Wonder Woman"
Nominations were solicited for a month (April 14-May 14) to find the women with the most inspiring stories from each of SMG's 11 markets, including Atlanta, Charlotte, Chicago, Dallas/Fort Worth, Houston, Indianapolis, Philadelphia, Rocklin/Sacramento, Scottsdale/Phoenix, Simi Valley/Los Angeles and Tampa.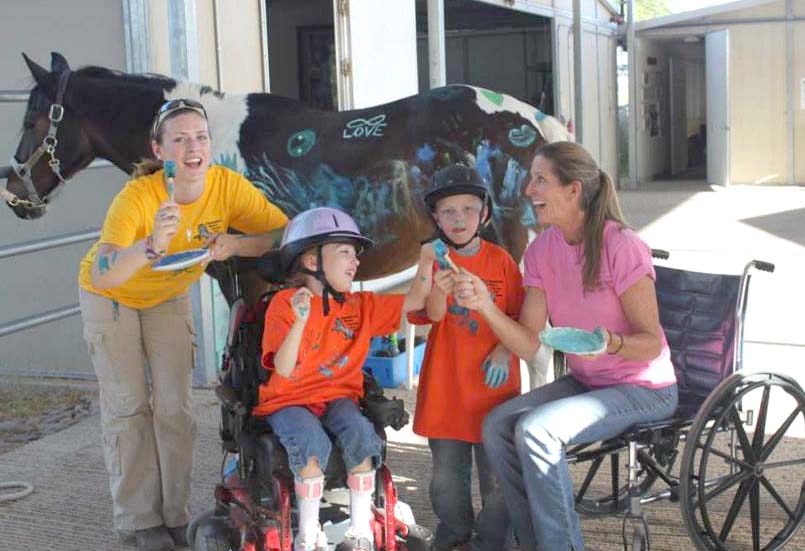 In the search to find the perfect candidates, a seven-person review committee carefully combed through each submission to select worthy representatives from each market, in addition to a special selection made by the Kidd Kraddick Morning Show. The "Real Life Women Superheroes" were chosen based on their dedication to helping others, resiliency in the face of tough circumstances and professional achievements.
Hadsall and a guest, along with her fellow honorees, will be flown via Southwest Airlines to Dallas (home of SMG's corporate headquarters) to see one of the world's most iconic big screen super heroes in action at their own special red-carpet screening of the highly-anticipated action adventure Wonder Woman on May 31st. Prior to the film, each honoree will be presented SMG's "Opening Hearts and Minds" Award, in support of SMG's mission to open hearts and minds, one story at a time. A $1,000 donation will also be made to each honoree's charity of choice.
The Warner Bros. Pictures release starring Gal Gadot in the title role and directed by Patty Jenkins, opens nationwide on Friday, June 2.
Hadsall's compelling nomination, submitted online at www.studiomoviegrill.com, read:
"Mary is a superhero because every single day she creates independence, confidence and joy in people with physical disabilities. Mary is the Executive Director of Camelot Therapeutic Horsemanship, an Arizona nonprofit that gives lessons in horsemanship to children and adults with physical disabilities. Camelot was founded upon the principal that it is impossible to put a price on human dignity, so no student is ever charged for lessons. Mary is a remarkable horsewoman and instructor, but I suppose there are a lot of those around. What makes Mary a superhero is the way she looks past an individual's disability, be it cerebral palsy, visual impairment, multiple sclerosis or paralysis, and sees instead what each person would be capable of if someone gave them a chance. Then she gives them that chance. She believes, fiercely, in a student's 'right to risk' and while safety is paramount, she also gives students the opportunity to push their own limits and the results are extraordinary. She is also a wonderful model of what it means to respect all people- — when a photographer came to the ranch one day with a waiver several pages long for a student to sign, Mary had her read the entire waiver to the student (who had survived a stroke and no longer had the ability to read) so he would know exactly what he was signing. With Mary's support the Camelot students flourish and each one understands that, in exchange, they are expected to give back to their community and they do. In this way, Mary's gift increases exponentially with each life she touches. The ripple effect of Mary's positive change in the world cannot be overestimated. I am so grateful for everything Mary does to make the world a better place and hope you will consider recognizing her for the Wonder Woman she truly is! Thank you!!"