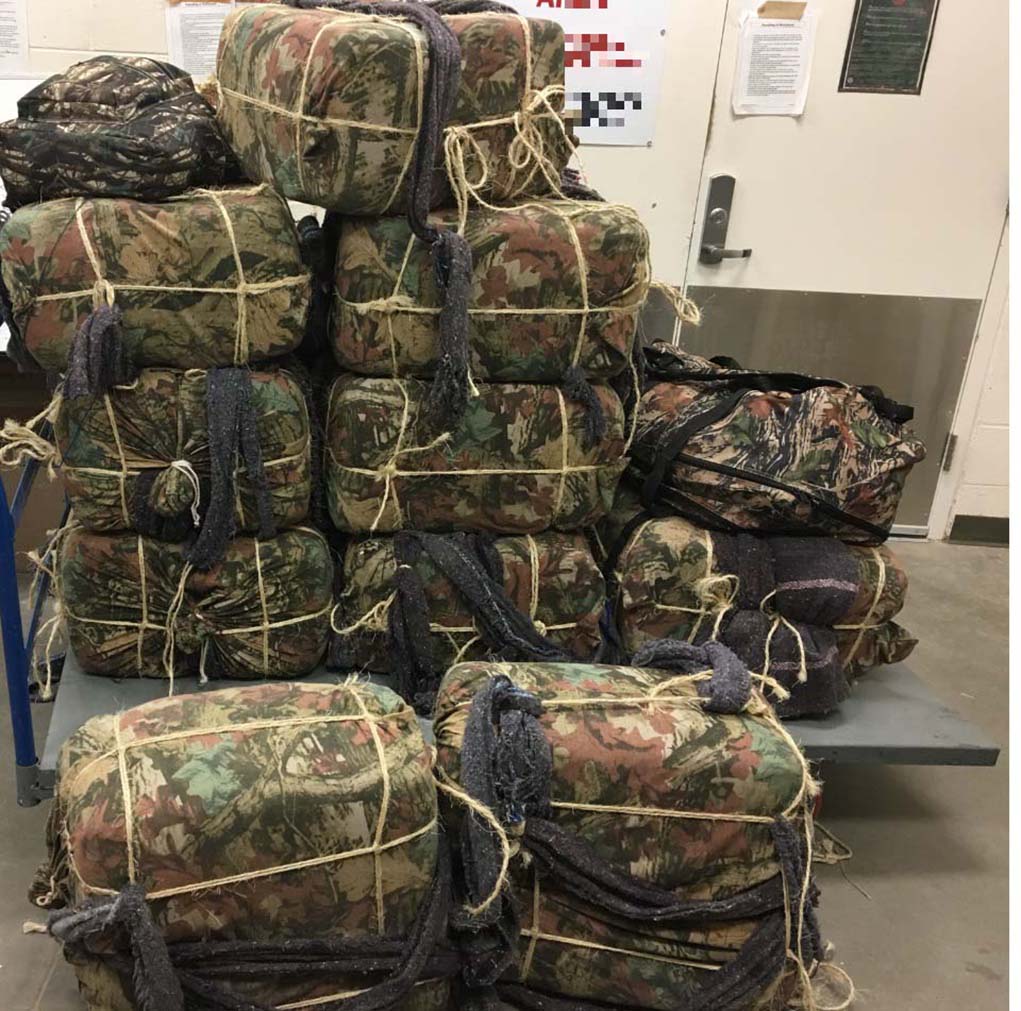 TUCSON – Border Patrol agents from the Ajo, Arizona Station found a large marijuana load in the Ajo mountains on Tueday morning. In a separate incident, agents arrested a human smuggler and illegal alien near Gila Bend.
Yesterday morning, agents assigned to the All-Terrain Unit responded to suspected drug smuggling activity detected by a surveillance camera in the Ajo Mountains. Ten bundles of marijuana weighing more than 460 lbs., with an estimated value of $232,000, were discovered in the brush. Despite a thourough search of the area, no arrest were made in association with this incident.
Later that afternoon, agents working the State Route 85 immigration checkpoint referred two men in a Nissan Murano for further inspection. Agents determined that the documents presented by the passenger, a Brazilian national, were fraudulent. Both men were arrested. The driver is being charged for human smuggling and the illegal alien, is being held for immigration violations.
U.S. Customs and Border Protection welcomes assistance from the community. Citizens can report suspicious activity to the Border Patrol and remain anonymous by calling 1-877-872-7435 (toll free). All calls will be answered and remain anonymous.