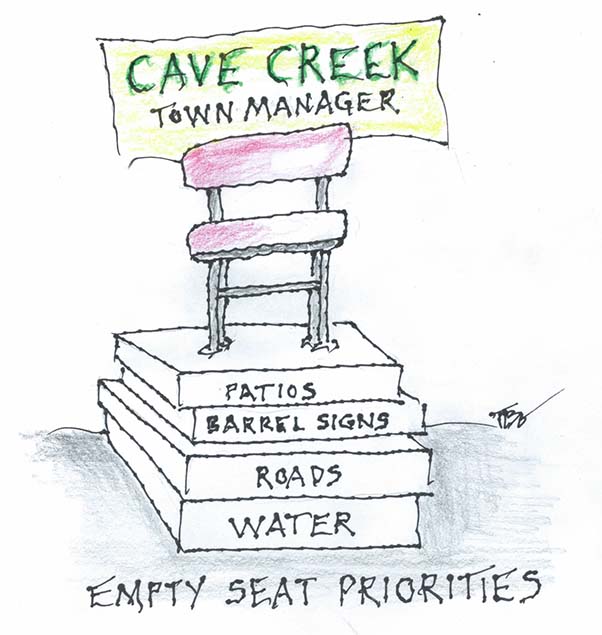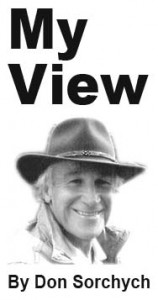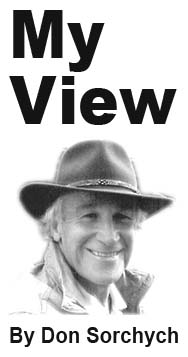 After earlier tries the council moved 5-2 to replace Peter Jankowski as Cave Creek Town Manager. Hindsight says it was a mistake to hire an eastern novice to manage a western town. He is a nice guy but not the right man for the job.
Several have asked me if former Town Manager Usama Abujbarah would step in.
Hardly.
Abujbarah had several opportunities to serve the town as town manager, councilman or mayor. After kibitzing about all three he left the field of battle, left his home to be remodeled and apparently is in California while his daughter completes her pre Ph.D. coursework. Furthermore, he has un-friended former friends on Facebook and declared himself a Bernie Sanders supporter. But many, including me, have said he was the best town manager we have ever had in Cave Creek.
I think the town has learned from prior experience and will search with renewed vigor, at least I hope so.
But the Jankowski reign has left scars yet to be erased.
There is still a four day week for town employees, which is seriously disliked by citizens. Town Hall should be open five days a week.
Roadhouse debacles have Jankowski's finger prints all over them.
The Roadhouse is owned by Jim O'Toole with some sort of partnership arrangement with notorious Hideaway owner Mark Bradshaw. Both attract motorcycle enthusiasts.
Not long ago the Roadhouse decided to put a "Patio" on the south side of the building. However they had no permits and they built it on town property.
In an attempt to get the patio approved, after the fact, it came before the Cave Creek Town Council. During the hearing O'Toole said to Jankowski he thought when the town approved the permitted garage door openings it was with the understanding Jankowski would allow them to build the patio. Jankowski vehemently denied he had approved the illegal project.
Council voted 5-2 to take the patio down. Former Mayor Vincent Francia and then Councilman Ernie Bunch voted to leave the patio there. The two clearly gave a clear crony capitalist vote.
The Roadhouse returned with lawyer Noel Hebets claiming the patio was built under a "trial period." This time only Ernie Bunch voted to allow a new patio, another clear crony capitalist vote.
Around the same time, Jankowski piloted a "development agreement" through council to allow the water tank sign to remain in the front of the Roadhouse in the town right-of-way. Council was told it encroached only a few inches on town property when, in fact, it is totally on town property. So right now the town is 100 percent liable if someone or their property is damaged by the Roadhouse water tank sign. I have mentioned this editorially perhaps six times, so perhaps it is time to file a complaint.
There are a number of road maintenance issues to be resolved and serious water issues.
Choose your new town manager wisely, council!
But bear in mind, council is also liable for all issues mentioned and many not mentioned. We, for example, are still seeing road closures while businesses devote their parking lots to out-of-town vendors. Even the infamous Sturgis doesn't do that despite during their annual rally their 7,000 population swells to over 700,000.
In about 15 months you will chose a new council. Let's elect people who put Cave Creek citizens first.