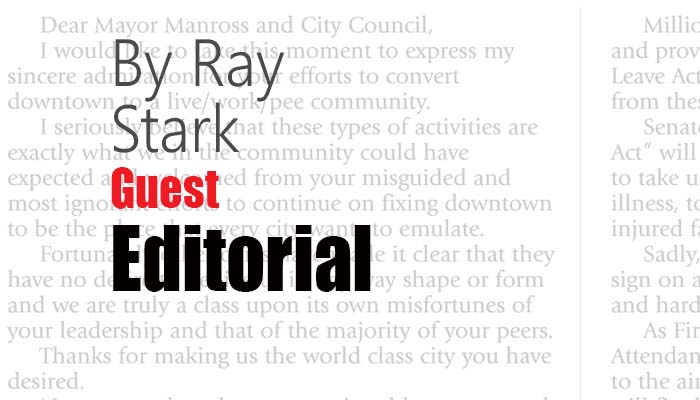 The recent renovation to Fleming Springs Road is a welcome improvement, but it is years overdue.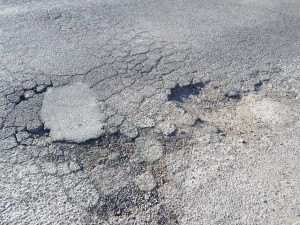 Fleming Springs was so far gone that a simple asphalt overlay could not be accomplished because the edge of the roadway had completely failed. That required expensive milling and repair of the edge which, nearly doubled the cost of what should have been a simple overlay. This is what Cave Creek is facing with many of its roads: So little has been done in routine maintenance over the past decade that the cost to the town will now be double. If we wait until the roads fail completely, that cost could triple. Some of our roads are very close to that point. All we need is another wet monsoon season and virtually our entire road complex will exhibit "alligator cracking," a sign of complete roadway failure.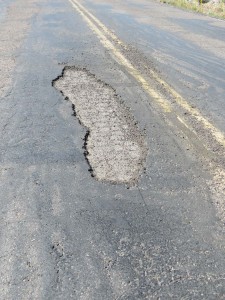 Cave Creek's road system is comprised of roughly 50 miles of asphalt covered roadways. Roads and streets usually represent the most valuable infrastructure investment a town has. Simple overlay replacement costs on our road system are somewhere north of $7 million dollars. In the next few years, many of those roads will succumb to the effects of weather, traffic, and years of neglect, requiring replacement. As exemplified by the Fleming Springs costs, the longer we wait, the higher the resulting final cost. How will our town pay for the massive repair work that is coming? School House Road is failing and is currently planned for upgrade next year. The following year, Spur Cross will require an overlay. These two roads represent approximately 5 miles in total. Using the cost of the Fleming Springs repairs as a measure, just these two roads will require over $1 million dollars in infrastructure improvements -in only two years. Road maintenance is an ongoing cost that must be consistently funded.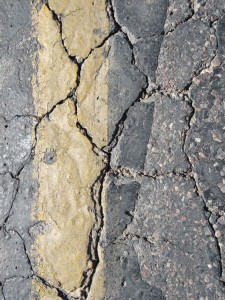 I live on Willow Springs Loop. My street was cited as an example of "the worst" of Cave Creek roads during the Pavement Management Program engineering survey out-brief in the late summer of 2014. This street, less than a mile long, has over seventy (70) repairs on it and is amazingly bumpy in spots. So bad is this road, that engineers have told me there is no sense in putting another penny into this street. The entire surface must be ground, graded, packed, and re-paved. That will represent another $250,000 or more to the town. How is your street?
Another factor that we are not taking full advantage of is the current low cost of oil. In a previous life, I oversaw the re-paving of 5 miles of private roads overlaid with a 2″ rubberized asphalt, which is a little more expensive that the material being used on Fleming Springs. The bill ran $670,000 because we were able to do all five miles at once. That was with oil at $75 a barrel. Today, oil is around $45 a barrel. The recent upgrade to 1.8 miles of Fleming Springs ran a half million dollars. Had the road been overlaid before the base and edge failed, the cost could have been under $300,000.
The Cave Creek Town Council will have some very tough decisions to make in the next couple years. Whether they seek a special bond issue for this work or some other type financing, this problem cannot be avoided any longer. The more the town repairs, and the sooner it does it, the lower the end cost will be. Doing nothing will double or triple the eventual cost.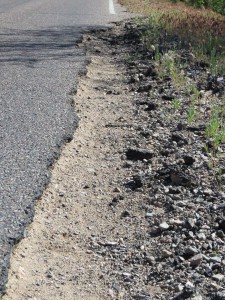 One excuse made for the bike lanes added in downtown Cave Creek last year was that the contractor would re-pave the road, saving the town money. No such re-paving was accomplished. The town council members and town staff were ill-informed. When the bike lanes and median work were completed, a thin slurry seal was spread over the road to seal it and make it look uniform. After only a year, in many areas, that portion of Cave Creek is now showing signs of cracks and wear meaning someday, the whole of downtown will have to be overlaid. If the overlay is done sooner, it will cost much less and add to the strength of the existing roadway. If we let that road fail before repair, it will cost us much more to repair.
Cave Creek can no longer avoid the necessary upkeep on our town roads. Our Mayor and Council need to make hard decisions now to save our road system. And we residents, as the daily users of these roads, need to be ready when asked to help with that cost. To those who say, "We don't live in Scottsdale!" I'll say that attitude got us to the problems we now face. Rest assured, in the end, we will all have to pay for this work in one way or another. The simple question is: Do you want to pay twice the cost, or three times the cost?
Ray Stark, Cave Creek resident