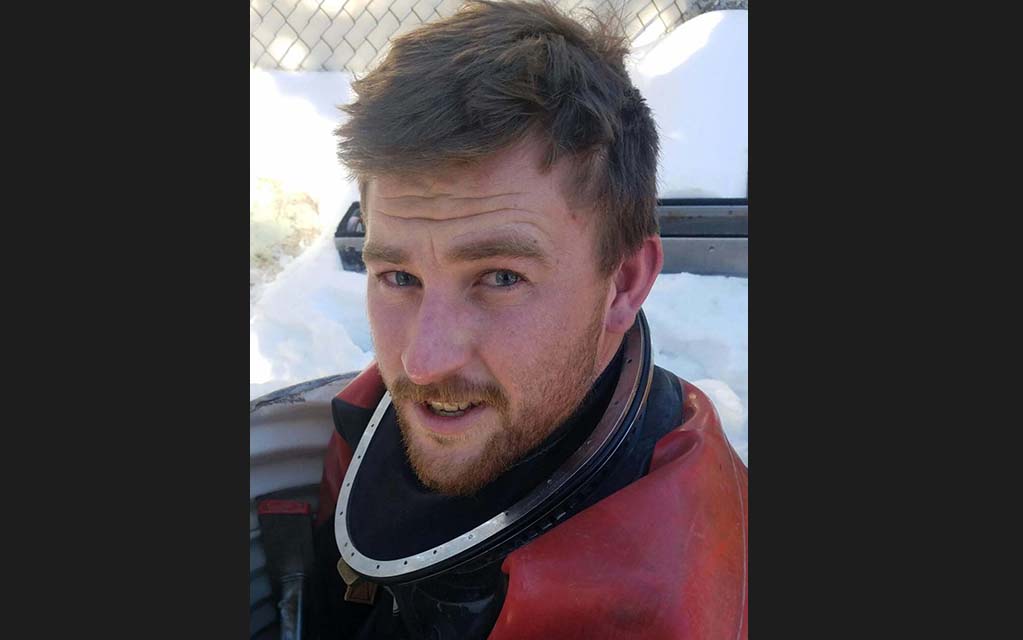 Zachary T. Zoulek, of Scottsdale, died April 20, 2017, as a result of injuries sustained in a motorcycle accident. He was born October 28, 1994 in Scottsdale, the first-born child of Tom and Gina (Cosentino) Zoulek. He attended schools in the small community of Cave Creek, graduating from Cactus Shadows High School in 2013. Like his dad, Zachary loved working with his hands. His tinkering with cars, trucks and motorcycles led him to receive a formal education at the Divers Institute of Technology in Seattle where he trained to be an underwater welder. His sense of adventure and no-fear attitude took him to heights and depths (quite literally deep in the ocean) most of us would dare not go. God must have needed a new welder to work on His heavenly gates.
Zach is survived by his parents Tom and Gina; his beloved brother Garrett and treasured sister Emma, older sister Amanda, brother-in-law Jeremy, Godmother Carrie, his maternal Grandfather Sam Cosentino; paternal Grandparents Jack and Nancy Zoulek, Jean and Jim Petrie, niece Elleana, nephew Brendan, many close knit cousins, aunts, uncles, countless friends and his loyal dog, Diesel. He was greeted in heaven by his maternal Grandmother, Irene Cosentino, and best friend, Tyler Allen.
Zachary's life would seem short to many; gone way too soon. His life reminds us that it's not the years in the life but the life in the years.
Zachary, we know there was never a moment of your life you weren't held by God. And now you sit beside Him with Grandma there to greet you. We're happy for you but the hurt is deep for us. Watch over your Mom, Dad, Garrett, and Emma. Watch over all of us until we see you again. Your gentle soul and sweet spirit will never be forgotten, beautiful boy.
In lieu of flowers, the family would appreciate a donation be made in Zachary's memory to the Divers Institute Foundation be used for future students scholarship funds. For information, please email Nanette Rohrbaugh at nrohrbaugh@diversinstitute.edu