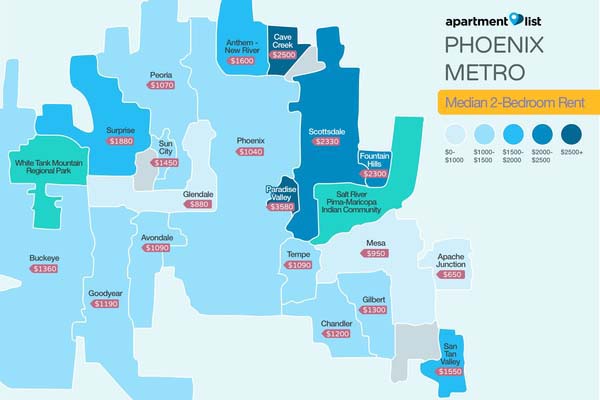 Apartment List set to release monthly rent report, tracking rent growth, median prices, and market trends.
This month's highlights:
– Phoenix is the 7th most expensive city for renters in the state. A 2-bedroom in Phoenix rents for $1,040, and 1-bedrooms have a median rent of $900.
– Tucson has the 10th highest rents in Arizona. 2-bedrooms in Tucson go for $750, while 1-beds cost $550.
– With prices 6.5% higher than last year, Mesa shows the fastest-growing rents in Arizona. 2-bedrooms in Mesa cost $950, while 1-beds rent for $780.
Find more of analysis of rental price data and trends at Rentonomics blog.