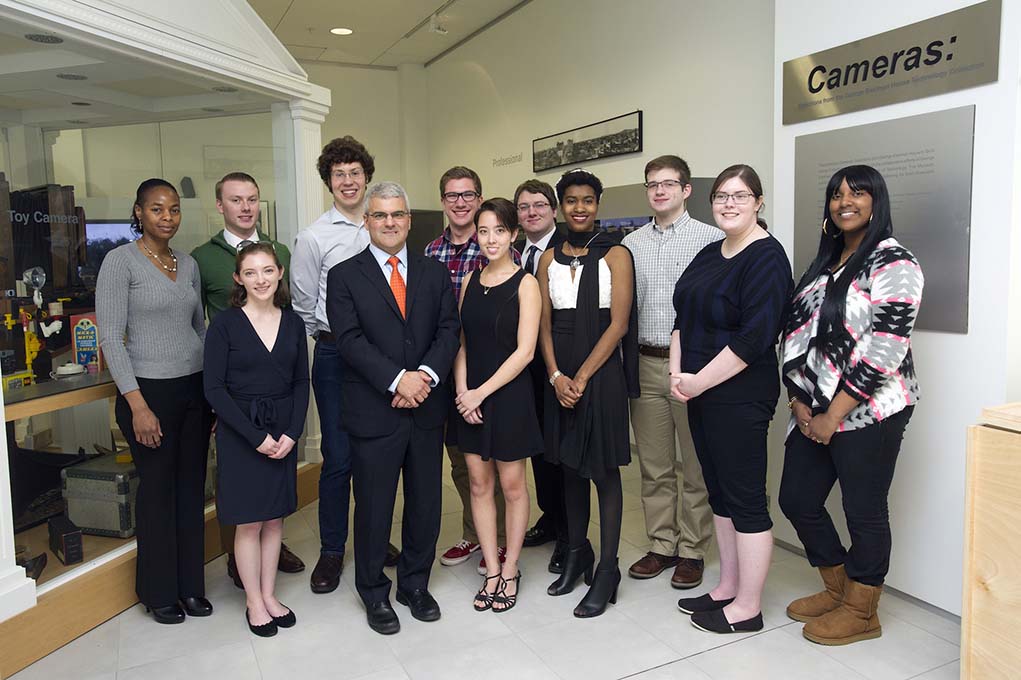 ROCHESTER, NY (04/26/2017) – Rochester Institute of Technology's College of Liberal Arts honored student achievement in writing on Friday with the presentation of the 2017 Henry and Mary Kearse Distinguished Lecture and Student Writing Awards.
Emily Sharp of Cave Creek (85331), a third-year graphic design major, won for "Existentialist Strains in the Thought of Marx."
It was the 37th year the awards have been presented. Faculty committees in each department within the College of Liberal Arts select student awardees from a variety of disciplines whose work embodies the ideals and standards of excellence, creative endeavor and scholarship.
Rochester Institute of Technology is home to leading creators, entrepreneurs, innovators and researchers. Founded in 1829, RIT enrolls about 19,000 students in more than 200 career-oriented and professional programs, making it among the largest private universities in the U.S.