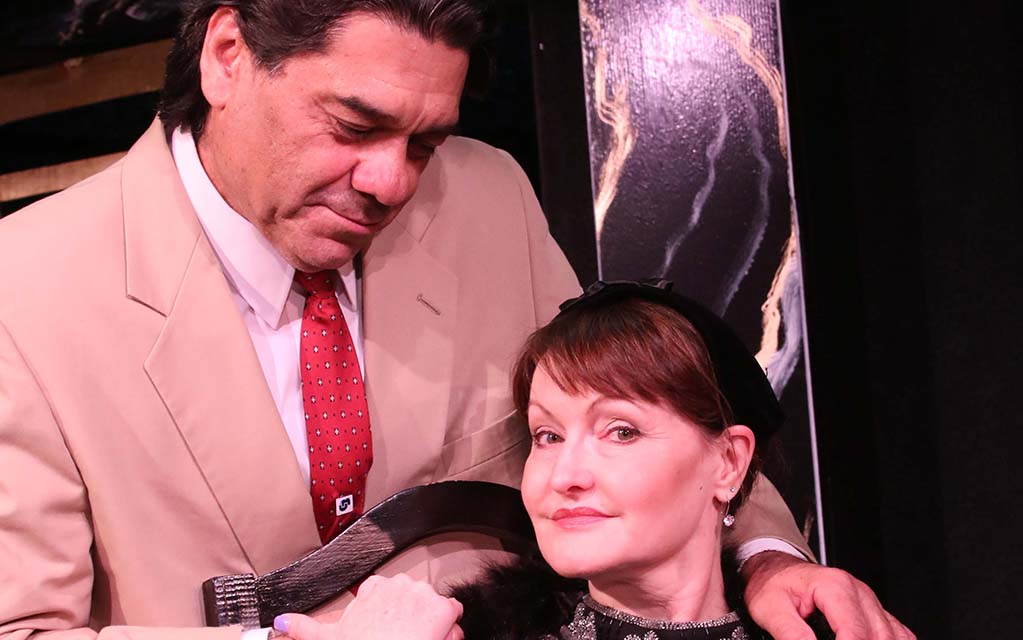 WHAT:
"Grand Hotel" Book by Luther Davis, music & lyrics by Robert Wright and George Forrest, with additional music and lyrics by Maury Yeston
WHEN:
April 21- May 7, 2017
Thursdays, Fridays, and Saturdays at 8:00pm, Sundays at 2:00pm
WHERE:
Fountain Hills Theater
11445 N Saguaro Blvd., Fountain Hills, AZ
HOW:
Reservations: (480) 837-9661 x3 Visa/MC/Amex/Discover
PRICE:
Individual Adult Tickets $35, Youth 17 and under $28.
Group rates available. Veteran and Active Duty discounts. Senior discounts.
Fountain Hills Theater is proud to announce the opening of the Tony award-winning musical hit, Grand Hotel, based on the novel Grand Hotel by Vicki Baum and the classic 1932 MGM Best Picture Academy Award winning movie of the same name that starred Greta Garbo, John Barrymore, Joan Crawford, Wallace Berry and many others. It is 1928. The world is between wars, the stock market is booming, Berlin is the center of high life and optimism rules the day. However, underneath it all much is happening with the Grand Hotel's illustrious clients. Inspired by Vicki Baum's period novel, issues of life and death, financial ruin, love and murder converge as people and come and go through the lobby of the Grand Hotel.
Many of the elite whirl through the revolving doors of the hotel; Elizaveta Grushinskaya, the aging Russian ballerina, Felix von Gaigern, the impoverished romantic, German nobleman, Otto Kringelein, a Jewish bookkeeper dying of cancer and blowing his life savings on a few days of high living and Flämmchen the pregnant typist who is desperate to make it to Hollywood.
Come, spend a night or two in the world's most opulent, extravagant hotel. Perhaps you will find your fortune there, perhaps you will find true love, perhaps all of your dreams will come true … perhaps. . .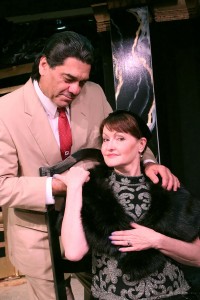 Grand Hotel is produced by Allison Hacker, directed by Peter J. Hill, choreographed by Noel Irick and musically directed by Jennifer Whiting. Produced through special arrangement with Music Theatre International.
Grand Hotel will play April 21 –May 7, 2017. Performances are Thursdays, Fridays and Saturdays at 8PM and Sundays at 2PM. Individual tickets are $35.00 for Adults and $28.00 for Youth 17 and under. Seniors receive a $5.00 discount on all Thursday and Saturday performances. Group rates and student rush discounts are available. Veteran and Active Duty discounts. All performances are at Fountain Hills Theater on its Mainstage at 11445 N. Saguaro Blvd. (The Corner of Saguaro and Rand). Tickets are available through the Theater Box Office at (480) 837-9661 x3 or by visiting fhtaz.org. Box Office Hours are 10:00 AM-5:00 PM Tuesday through Saturday.
Grand Hotel replaces the previously announced 'The Best Little Whorehouse in Texas'.