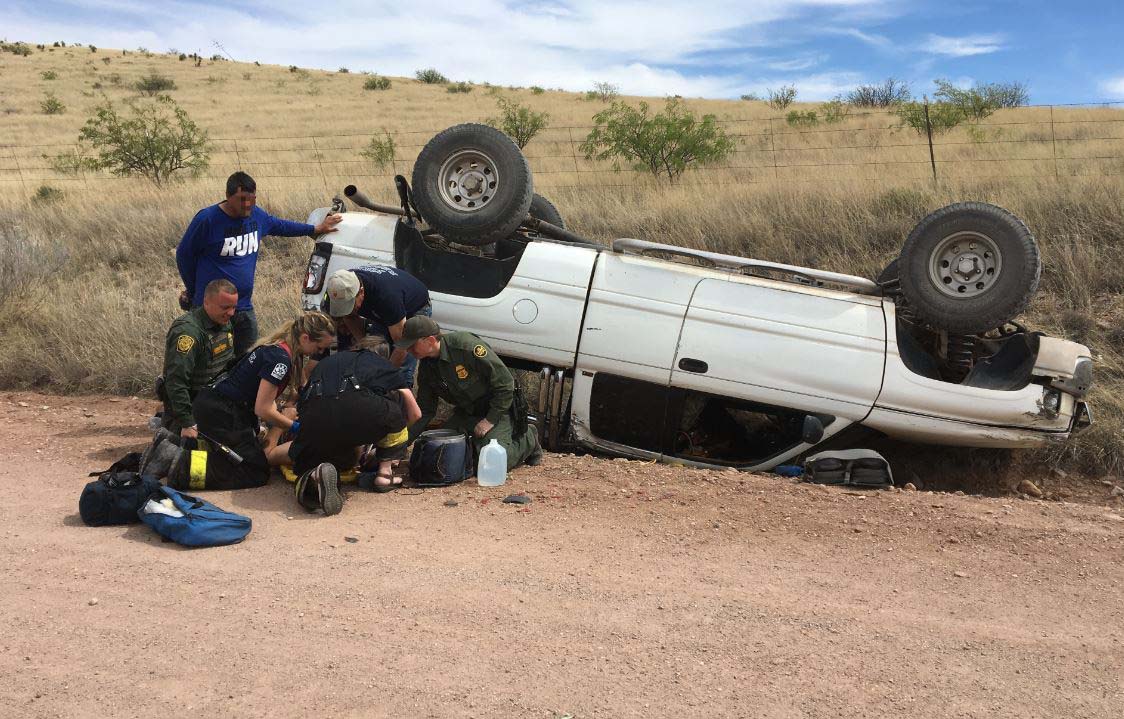 TUCSON – Tucson Sector Border Patrol agents rescued a dehydrated U.S. citizen Friday near Casa Grande and, on Sunday, responded to a vehicle rollover near El Frida.
Agents from the Casa Grande Station were patrolling a remote area near Cocklebur on Friday when they spotted a man lying under a tree. Agents stopped to investigate and realized the man was incoherent and dehydrated. Agents rendered aid and transported the subject to a nearby hospital. During the process, agents learned the victim was a 22-year-old who had been reported missing, according to a report from the Gila River Police Department.
On Sunday, a Willcox Station Border Patrol agent patrolling a remote road near El Frida encountered a white Dodge pickup truck on its roof with three people outside; one with injuries. Other agents soon arrived and provided immediate aid while waiting for Emergency Medical Services. Once EMS arrived, agents provided additional assistance to get the injured occupant ready for transport to a local hospital.
Anyone wishing to report suspected illegal activity may do so and remain anonymous by calling
1-877-872-7435 toll free. Reporting suspicious activity to any law enforcement agency could result in saving someone's life.