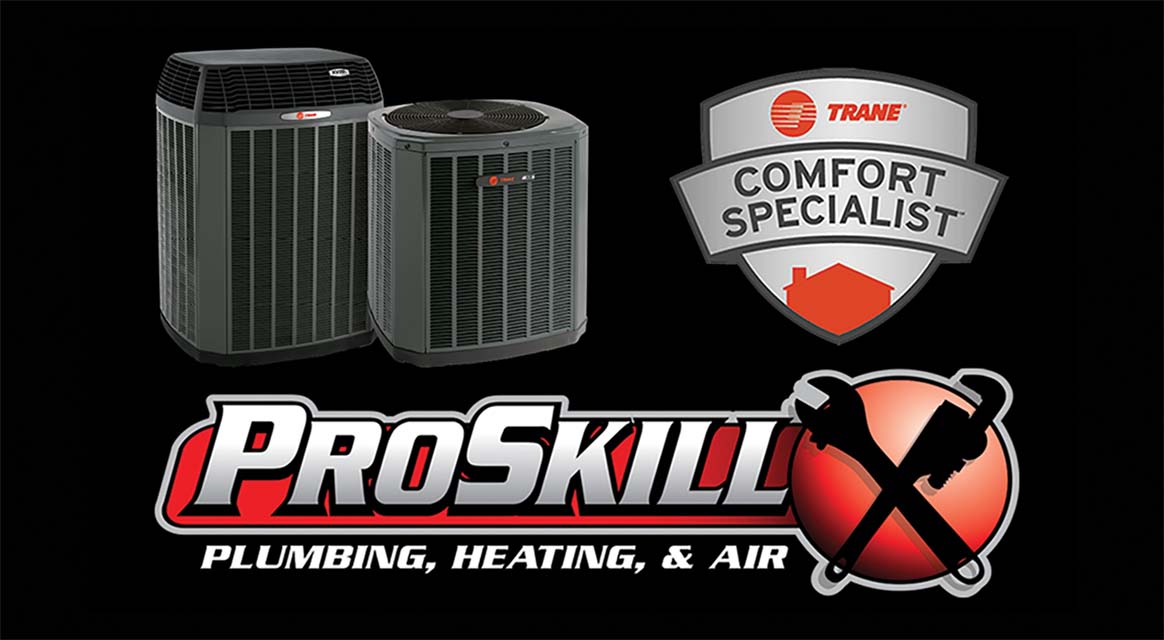 ANTHEM – You've seen the ads – Nothing stops a Trane. At ProSkill Plumbing, Heating & Air, nothing will stop these guys from getting you the best price on Trane HVAC systems. They are authorized Trane dealers, and they believe in its reputation. Right now, ProSkill is offering double down rebates. If you buy a unit with a $500 rebate, for instance, ProSkill will match it making the rebate $1000!
Not only do you find substantial savings with ProSkill, but you'll get the right system for your home. "We do a load calculation," Tyler Ringe, who is co-owner and founder of ProSkill, along with his brother, Travis, explained. The goal for the correct system is not only efficiency but comfort. "We want to make sure customers are comfortable in their homes and not too hot or too cold," he added.
Their scope of work is extensive (18 to 25 items). "Anything we are replacing is spelled out. If it's not on the list, it doesn't need to be," Tyler said. Once you opt in for a new air conditioning unit, "our install is pretty doggone perfect," he said of his team. "It's as good as it gets."
A couple niceties clients find at ProSkill is that they will register your unit to secure your warranty. Included as well are two initial seasonal tune-ups. If you didn't buy a Trane from ProSkill Plumbing, know that they offer special checkup pricing of $59/unit and service any brand. Phoenix has already seen its first 90 degree day. Make sure your cooling system is ready to handle the hot, hot, hot summer!
ProSkill Plumbing, Heating & Air is thriving and growing. "We've needed an HVAC tech and plumber like yesterday!" Tyler reported. Have the skills? Call for details.
Savvy homeowners love ProSkill. There's local no service charge. Pricing is reasonable. Service is enviable. Visit proskillservices.com to learn more, and pay close attention to the Members Club perks. Then, call for service/repair/install on HVAC systems, RO/water softeners, water heaters and more at 480-757-5722.