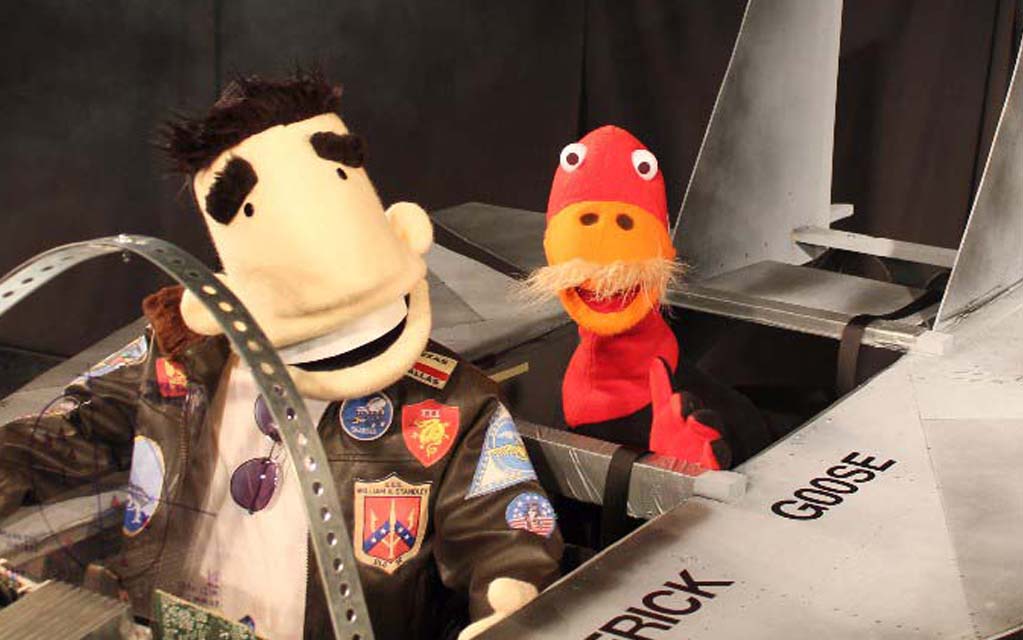 Fly into the danger zone with a show that's as crazy as it sounds.
Top Gun: Live, Abridged, and Completely Underfunded ….is a stage production of the classic Tom Cruise film, but instead of hunky fighter pilots soaring in the sky you'll see scruffy puppets gliding a few feet above the stage.
There are also plenty of hilarious shoutouts to other iconic '80s films like E.T. the Extra-Terrestrial, The Goonies and The Princess Bride. The creator of the show, Shaun Michael McNamara, says to think of it as a cheap and lascivious love letter to the '80s. And fair warning, these puppets don't live on Sesame Street and this show is not for the easily offended.
Come see these googley-eyed, molting, motley puppets gliding several feet off the ground! The real question is, do you have the need? The need for speed!
April 7-29
Playhouse On The Park at The Central Arts Plaza
1850 N. Central Avenue
Phoenix
For Tickets: 602-254-2151
WARNING! All Puppet Players shows are for mature audiences with exceedingly immature tastes (although tasting is not recommended due to risk of fur balls). They contain strong adult language and situations. Puppets can be unpredictable—so if you are of a sensitive nature or are easily offended—puppets don't care. Children of any kind are not permitted.
To convert your money into tickets, call 602-254-2151 or for more information, visit the ALL PUPPET PLAYERS web site at: www.allpuppetplayers.com.
ALL PUPPET PLAYERS are a critically-heralded theatre troupe whose sole purpose is to create quirky and innovative stage shows using puppetry to demolish the "typical" theatre experience and add a bit of anarchy to every stage on which they perform. The company has garnered numerous awards and recognitions for their productions and live events.