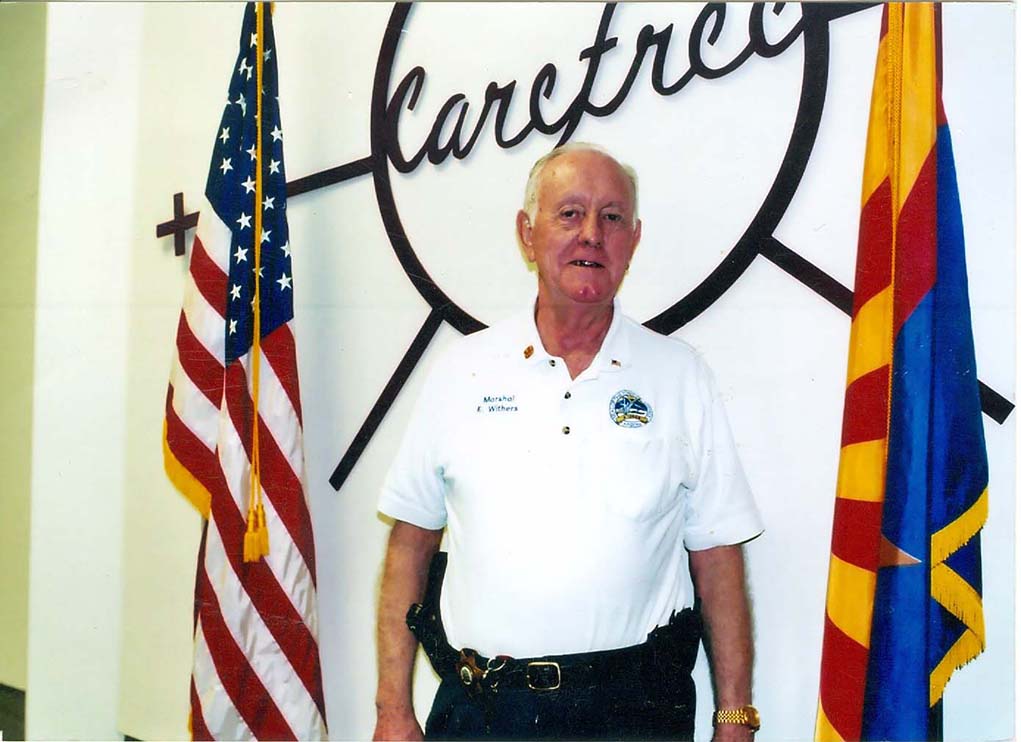 Elmer Withers, 85, of Scottsdale, AZ passed away peacefully on Sunday, March 12, 2017 surrounded by family.
Elmer was born in Little Rock, Arkansas on April 5, 1931 on Easter Sunday morning. Elmer retired from the Air Force as a security policeman at the rank of Technical Sergeant. He also spent a tour of duty in Vietnam during the TET offensive. Upon his retirement from the Air Force, he became Chief of Security for Carefree Developers and a Reserve Deputy Sheriff. Later he formed his own company, Sunbird Security in Carefree. He became Carefree Town Marshall in 1984, retiring in 2004.
He is survived by his son; Randall of Scottsdale; Granddaughter, Bren Withers of Phoenix; sisters, Pearl McGill and Lois Arras of Arkansas and brother, Bo Withers, also of Arkansas. Visitation will be held on Monday, March 20th from 4:00 – 9:00 P.M. at Messinger Pinnacle Peak Mortuary, 8555 E. Pinnacle Peak Rd., Scottsdale. Funeral Services will be held on Tuesday, March 21st at 11:30 A.M. also at Messinger Pinnacle Peak Mortuary. Interment will follow at the National Memorial Cemetery of Arizona. The family request donations to the Kiwanis Club of Carefree.