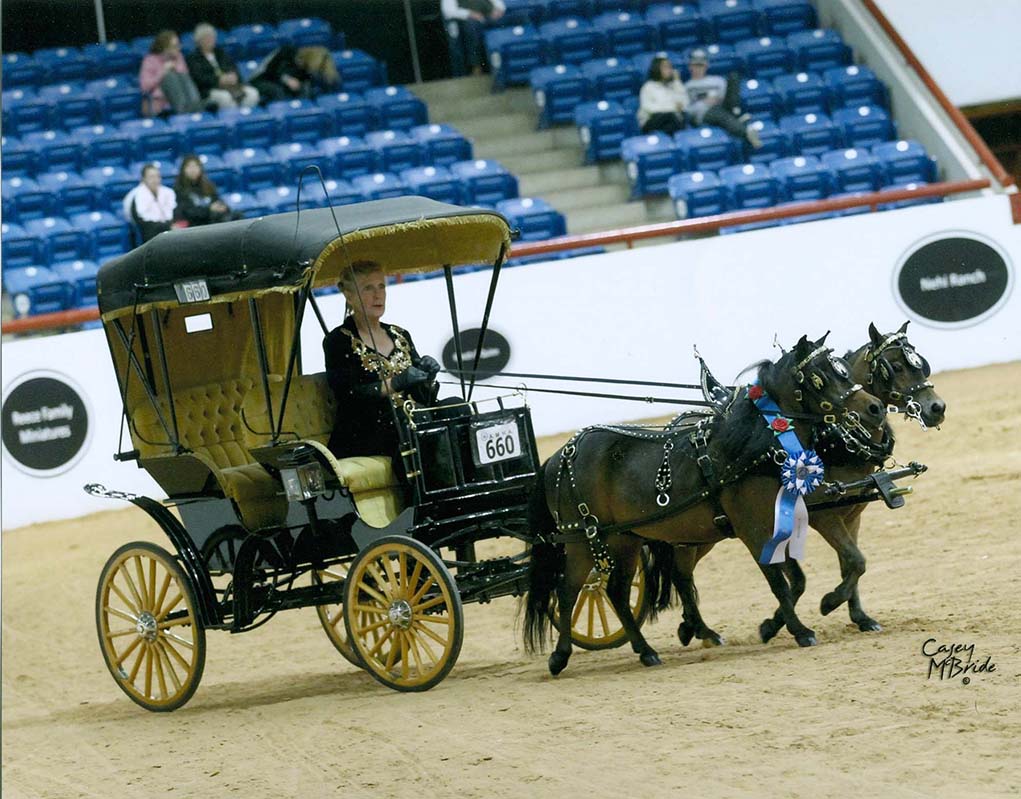 Watching the live American Miniature horses going round and round the show ring is like seeing the carousel horses come to life on a merry go-round. The 30th Annual Arizona Touch of Class Miniature Horse Show will be bringing out the best little horses in Arizona and the South West as they compete with one another for ribbons and awards.
The AZ Miniature Horse March Festival will be held March 30 through April 2, 2017, at WestWorld, 16601 N. Pima Rd., Scottsdale, Arizona. The events will begin daily at 8:00 am and run till 7:00 pm. On March 30, a one-day show for "R" registered Miniature horses will perform in Arena 3, kicking off the three-show festival.
A one-day AMHA show of the smaller type, measuring 34 inches and under, AMHA registered Miniatures, will be held on March 31, Friday, in Arena 3. April 1 and 2, Saturday and Sunday, the Touch of Class with hundreds of showy American Miniature horses will celebrate its 30th year of operation with prancing hooves, wishful whinnies, glittering attired exhibitors, and polished harnesses and carriages, filling the enclosed climate-controlled Equestrian Center which offers spectators a comfortable place to sit and watch their favorite classes or walk around the coliseum.
Classes with horses pulling carts and carriages, horses maneuvering obstacles, jumping jumps, Roadster racing, costumed minis and handlers are a few of the classes that will delight the viewers. Admission and parking for the spectators will be free for the entire event. Spectators can also enjoy taking barn tours and seeing how the horses are groomed and made ready for their showing. In the coliseum area, food and refreshments will be available for the
hungry attendees. Vendors of all sorts will be on the grounds showing their interesting arts and crafts, apparel, and specialized products. A raffle for a rocking horse and a silent auction open to all are added attractions.
On April 1 and 2, the Arizona Mini Mystique precision driving horse drill team will perform during the lunch break, showing off Miniatures pulling carts in synchronized patterns of movements to music in the show ring. It is awe-inspiring to watch these horses as they pass by one another within feet and inches. These special minis and drivers practice weekly to perfect their performances.
For show information, call 623-465-5034. Visitors are invited to come out to see the Miniature horses for a great time of family fun sponsored by the Miniature Horse Association of Arizona, a non-profit organization promoting the interest and welfare of the small horse breed. Info: 602-577-7618. www.AZminis-MHAA.com