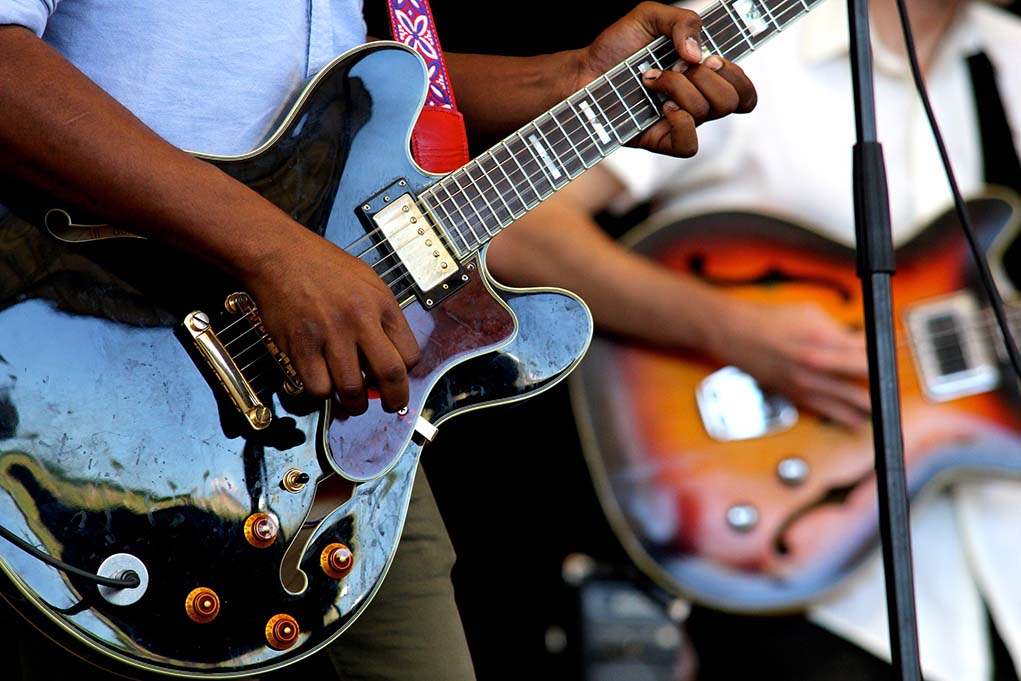 GOODYEAR – Twelve Arizona bands will perform at the fourth annual Lakeside Music Fest in Goodyear at the Estrella Community, 10300 S. Estrella Parkway, on Saturday, April 8 from noon to 9 p.m. Admission and parking are free.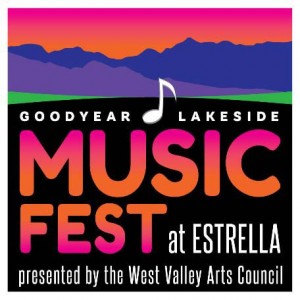 An eclectic variety of musical styles will entertain the audience from two stages. Musical styles include: pop; reggae; indie; classic rock; bluegrass; jazz; blues; rock; country; rockabilly; and high school band music. During the event, Goodyear Mayor Georgia Lord will address the crowd and announce the winners of the spring Mayor Select Art Show.
The fest also includes an interactive kids' zone, a beer and wine garden, and food vendors. Music fest attendees are encouraged to visit the social media selfie area and post snaps using #GLMFest and apply the special Goodyear filter on Snapchat. The popularity of the musical acts draws a large crowd from around the state. Last year, more than 7,000 people attended and at least that many are expected to turn out this year.
"We are so proud of the fact that each and every band comes from the local Arizona community." said Guylene Ozlanski, arts and culture coordinator for the city of Goodyear. "This family-oriented music fest really showcases the amazing talent we have in the state and gives people a chance to unwind in Goodyear at our beautiful lakeside community."
For nearly 20 years, the city of Goodyear has partnered with the West Valley Arts Council and Estrella's developer – Newland Communities – to produce a spring music event that enriches the quality of life in the West Valley.
Musical Lineup:
Noon VIBE Pop
12:50 p.m. Estrella High School Band Variety
1:20 p.m. Rasta Farmers Reggae
2:15 p.m. JIMFAB Indie/Folk
2:45 p.m. Screamin' Javelinas Classic Rock
3:35 p.m. James Reams & the Barnstormers Bluegrass
4:05 p.m. Spooky Kool Jazz
5:05 p.m. Sugar Thieves Blues
5:55 p.m. Don't Tell Mom Retro Rock & Blues
6:25 p.m. Desert Knights Country
7:25 p.m. Moonlight Howlers Rockabilly
8:00 p.m. Lane Change Covers of Rock Originals
For more information, visit www.westvalleyarts.org and follow #GLMFest on Twitter and Facebook.