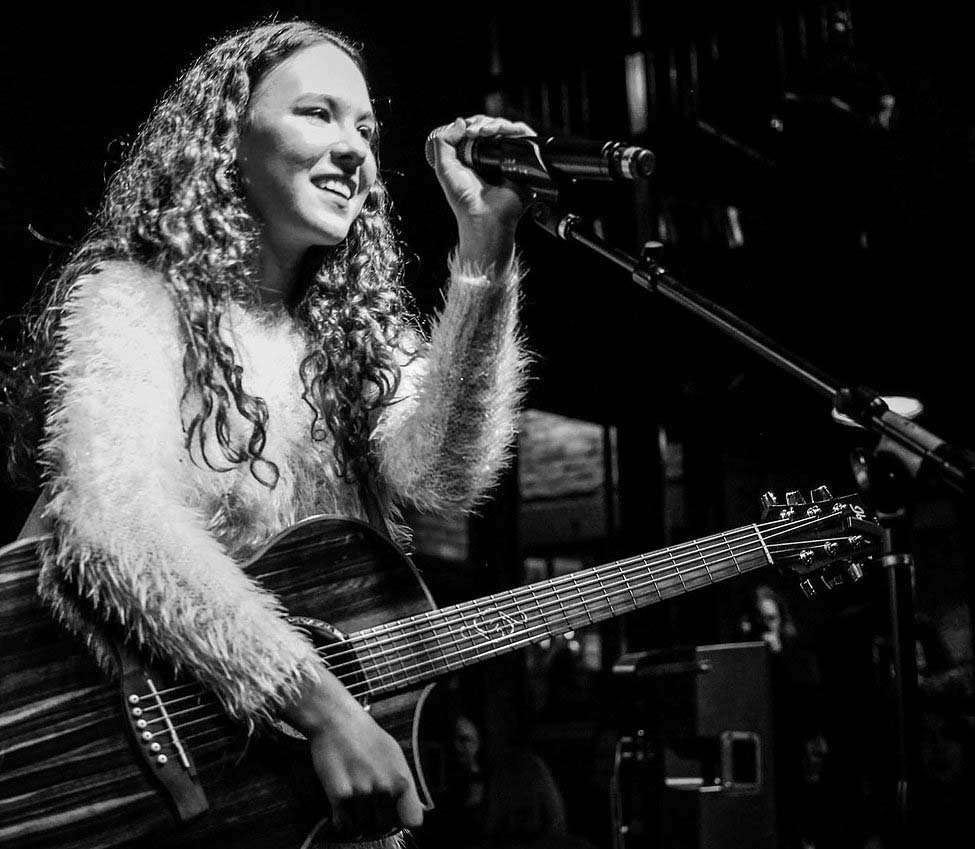 Saturday, March 18th at 7:30pm, the Sea Of Glass—Center For The Arts presents Elizabeth Tighe. Described by many as one of Arizona's "rising stars", the Phoenix-based singer/songwriter has been a featured performer at numerous music festivals and venues, as well as on radio station both in Arizona and out of state. She is backed by veteran musicians from Arizona and California and will be performing with a 4-piece band for her debut at the Sea of Glass.
Tighe's signature sound blends rock, blues, and bluegrass to create a style that has been described as an alternative blend of John Hiatt and Janis Joplin. She plays more than seven instruments including piano, guitar and violin and released her first original 9-track music compilation in February 2016.
Elizabeth's voice, instrumental diversity and songwriting talent have garnered her a loyal and growing fan base. She moves from beautiful ballads that touch the heart and stir the soul to her energetic, upbeat tracks that lift the spirit and draw people to the dance floor. Her enthusiasts range from folk and rock music fans to modern music consumers, due to the relatability, warmth and beauty of her style.
Age 18 & up = $12 advance / $17 day of show; Age 12-17 = $9 advance / $14 day of show; Age 4-11 = $4.00; Free for under 4. The Sea Of Glass—Center For The Arts is located at 330 E. 7th St., Tucson, Arizona, just off of 4th Ave. next to the Hippie Gypsy. For tickets or more information call (520) 398-2542 or visit http://theseaofglass.org.
Proceeds benefit teen & young adult rehabilitation programs and Avalon Organic Gardens Internships. For those in financial need, call 520-603-9932 about Avalon Organic Gardens Hands-In-The-Soil work reciprocation program (call 1 week in advance of shows).