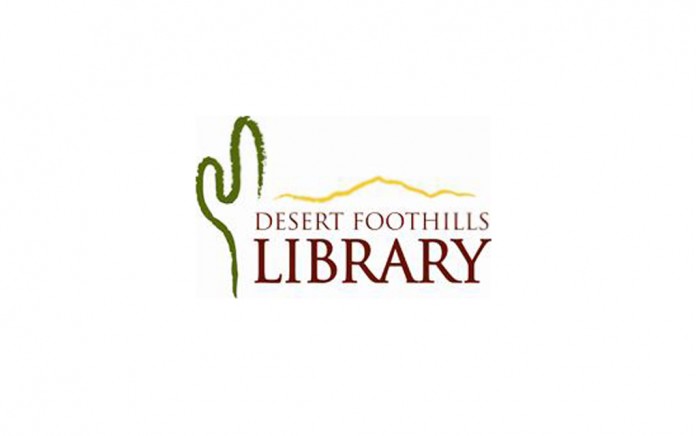 BIRTH – AGE 6 EVENTS
Tuesdays, 9:45am, April 4, 11, 18 & 25
Story Kids – Preschool Storytime
Children ages 2½ to 5, or those who have not yet entered kindergarten, are encouraged to join us for a 30-minute storytime featuring music, movement & stories. Registration is not required.
Thursdays, 9:45am April 6, 13, 20 & 27
Little Ones – Family Lapsit
Geared to ages 1 to 4 years, join us for a fun 25-minute romp with music, books, rhymes, fingerplays, and felt stories. We reinforce concepts such as colors, shapes & counting to help your child build a strong foundation of literacy skills. Siblings are welcome. Registration is not required.
Thursday, April 20, 10:30-11:15am
Fuzzy Rainbows Sensory Playdate
The Desert Foothills Library offers preschoolers ages 3 to 6 to come to this sensory playdate featuring an occupational therapist leading various sensory experiences. Geared to children who need sensory inputs. Parent education and socialization too! Registration is required. Limited spaces for intended ages only.
KIDS
Tuesdays, 3:45-5pm, April 4, 11, 18 & 25
Coding Club for Youth ages 8-14
Learn how to code using SCRATCH©, Python, HTML and Java software. Registration required. We have Chromebooks, laptops and PCs. Everyone learns at their own pace with online tutorials and activities. Parental sign-up is required at first session. You must be able to read at a 3rd grade level, or higher. No experience necessary.
Tuesdays, 4-5pm, April 25
Lego© Club
Come and join us on the fourth Thursday of each month to build with blocks in various sizes and shapes. This program is geared to ages 4 to 12. In April our building theme is 'towers', but children are welcome to build whatever they want.
Information for all events: Contact Colleen Crowley, Desert Foothills Library, 480-488-2286, ccrowley@dfla.org, www.desertfoothillslibrary.org
Where: All events are free & take place at Desert Foothills Library, 38443 North Schoolhouse Road, Cave Creek