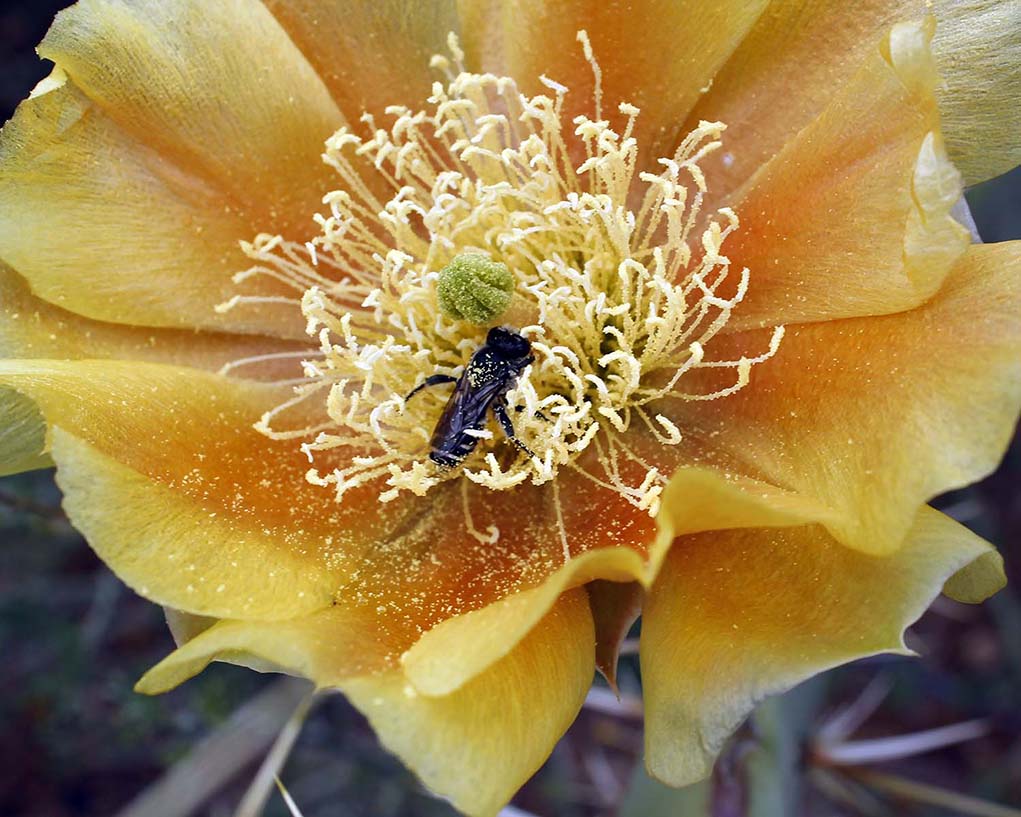 Honeybees have long provided humans with honey and beeswax. They play a major role in plant pollination and are important for the production of agricultural crops contributing $15 billion dollars annually to the American economy. Come learn about the biology of bees, their fascinating behavior and the role of Arizon's native plants in bee life.
And, did we mention honey-tasting?! Bring along your sweet tooth and sample a variety of honey. Only Winnie the Pooh could be happier! You may be inspired to take away some tips on the various uses of honey or how to raise your own honeybees.
On Saturday, March 25, Carefree Desert Gardens invites you to spend an enjoyable morning with Mike Hills and Lee Ann Aronson. Mike studied Agronomy and Plant Sciences at the University of Arizona and raised bees as a teenager. Lee Ann is the newsletter editor of the Arizona Herb Association. They will discuss how we, unknowingly, may be contributing to the decline of bees and share the latest research and techniques on promoting a healthy environment for bees in our yards.
The program, usually including a plant raffle, will begin at 9:30 a.m. and run approximately until noon at our new location in the same building. The Speakeasy On Easy Street, Jazz Supper Club, is located on the northwest corner of the U.S. Post Office building, 100 Easy Street, Carefree. A $5.00 (or more) donation is suggested to support these programs. For information call 480-488-3686. Come early. Seating is limited.