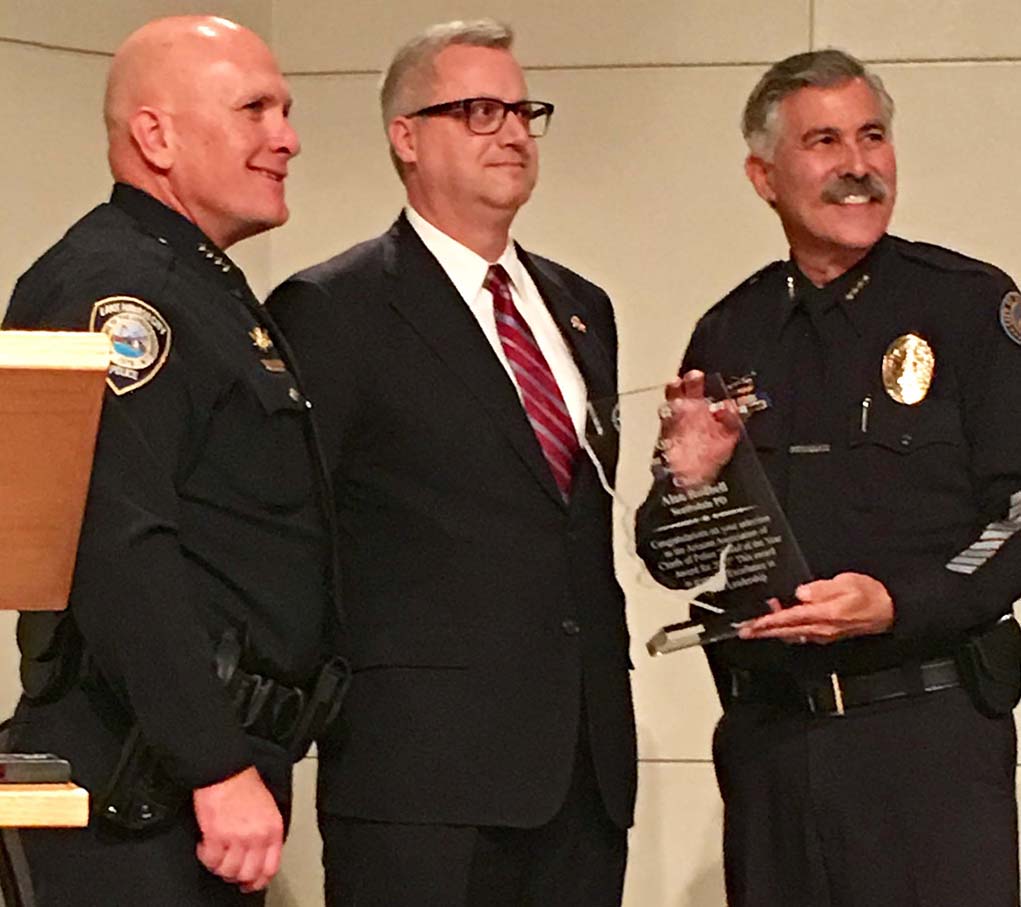 The Arizona Association of Chiefs of Police is proud to announce the selection of Chief Alan Rodbell of the Scottsdale Police Department as our 2017 Chief of the Year for the State of Arizona.
The AACOP Executive Board announced this inaugural award in 2016 and put out a notice of nomination to our membership. This award is to honor those police leaders who have shown excellence in law enforcement.
Chief Rodbell was selected by the AACOP Executive Board based on the nomination submitted by personnel from the Scottsdale Police Department. The nomination highlights Chief Rodbell's career in law enforcement, his successes throughout his career, specifically with Scottsdale, his contributions toward the community and his management style which stresses accountability and leadership development.
Chief Rodbell was commended for his part in developing an agency with a deep sense of community, ethical behavior and professionalism in policing. He is a leader in service, diversity and community involvement. Through his leadership and vision, the Scottsdale Police Department is recognized as an innovative and progressive agency with highly skilled employees at all levels who continually strive to deliver the best service to their community.
He is an advocate for both civilian and sworn employees and promotes a culture of dedication to ethics, professionalism, training, and the community. His nomination exemplified excellence in law enforcement.
The award was presented to Chief Rodbell at the January 27, 2017 General Membership