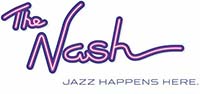 – Joey DeFrancesco Quartet
– Warren Wolf
– Giacomo Gates
– David Tull/Rebecca Kilgore Quartet
(Phoenix, AZ) March brings a new collection of outstanding artists in jazz for its Special Engagement Series. In addition to its weekly shows featuring emerging and veteran jazz artists every Friday and Saturday nights, Jam sessions on Sunday evenings and packed First Fridays, the top names in jazz are arriving to perform at the noted jazz club in downtown Phoenix.
These appearances include the incomparable Joey "D" DeFrancesco making The Nash one of the first stops on his 2017 tour for his new CD release on March 19, vocalist Giacomo Gates on March 11, the "young lion" Warren Wolf who makes his first appearance here following his collaborative work with Jazz at Lincoln Center and his new release, "Convergence" on March 14 and the David Tull and Rebecca Kilgore Quartet on March 1.
Tickets for all Nash concerts, including special engagements are on sale at www.thenash.org or by calling 602-795-0464.
The Nash has just been named to Downbeat Magazine's 2017 List of Great Jazz Venues, marking the 4th year the jazz club has been honored with this recognition. This follows the recent designation of Phoenix as one of four "jazz hubs" in the U.S., due in large part to the warm, enriching environment for jazz performers and audiences at The Nash.
The Nash is located on Roosevelt Row at 110 Roosevelt St on the corner of 1st St and Roosevelt. Tickets for these special engagements as well as concerts and jam sessions during the rest of the month are on sale now at www.thenash.org or by calling 602-795-0464.