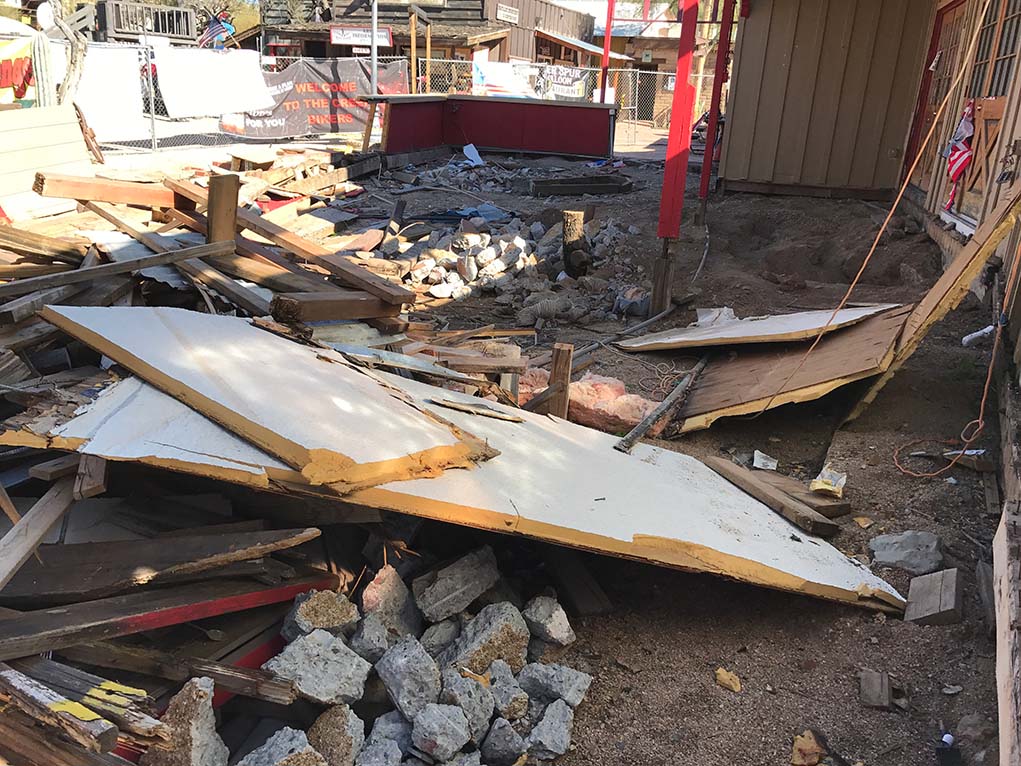 After a destructive fire burned the business more than seven months ago, the Silver Spur Saloon in Frontier Town is preparing to rebuild following demolition of the building the week of January 30. The establishment will kick off the excitement with the Silver Lining Demolition Project effort, during which visitors and locals can be a part of seeing the demolition take place while helping a worthy cause.
Although the restaurant currently is operating in a separate area of the complex, it is celebrating the clean-up and rebuilding effort with activities for the public during the month of February.
Alisha Hopkins, co-owner of the establishment, says the restaurant invites visitors, residents and local business owners to stop by the week of demolition, beginning January 30, and watch the building as it is demolished.
"It has been a roller coaster ride the last few months. However we are excited about the future and want to share our silver lining with everyone," says Hopkins. "We are anxious to start the new construction on a positive note."
Visitors can purchase a block of the building for $10. The monies raised will benefit The Scott Foundation, a 501c3 organization that provides programs and services free of cost to kinds in the Arizona foster care system and at-risk youth.
Hopkins says Silver Spur Saloon is planning daily activities throughout the month. In the interim, the restaurant is serving a limited menu and beverages and offersJenga everyday. Several musical acts will debut in February and a movie night is planned for February 24.
Hopkins is hopeful that visitors, guests and locals will share favorite memories of the historic venue via email or by stopping by so the owners can share their insights with others. Prior to becoming the Silver Spur Saloon, the location previously housed the Satisfied Frog, Smokehouse and Silver Spur.
Silver Spur Saloon & Restaurant is located at 6245 E. Cave Creek Road, Cave Creek, Ariz., 85331. The phone number is 480-488-3317; email: silverspursaloon@outlook.com and the website is silverspursaloon.com.