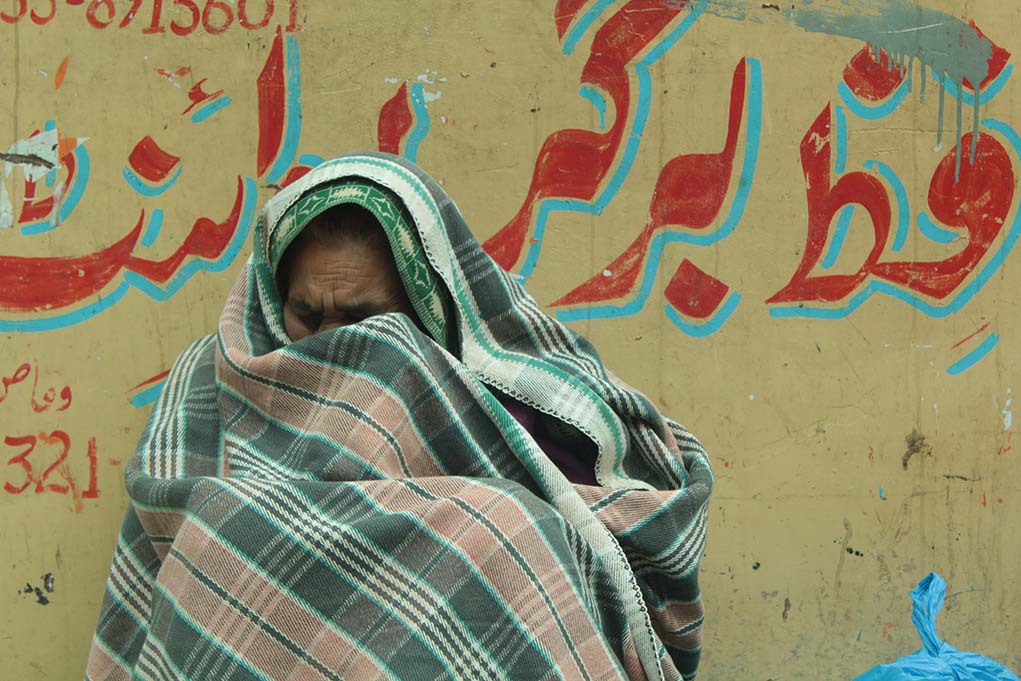 NEW YORK – On Jan. 27, President Donald Trump signed Executive Order: "Protecting the Nation from Foreign Terrorist Entry into the United States. (EO)"
The purpose of the EO is to ensure those approved for admission to the United States do not intend to harm Americans and have no ties to terrorism.
The EO states: "In order to protect Americans, the United States must ensure that those admitted to this country do not bear hostile attitudes toward it and its founding principles. The United States cannot, and should not, admit those who do not support the Constitution, or those who would place violent ideologies over American law. In addition, the United States should not admit those who engage in acts of bigotry or hatred (including 'honor' killings, other forms of violence against women, or the persecution of those who practice religions different from their own) or those who would oppress Americans of any race, gender, or sexual orientation."
In order to protect citizens from foreign nationals who intend to commit terrorist acts in the United States and prevent the admission of foreign nationals who intend to exploit our immigration laws for malevolent purposes, the EO calls for the suspension of the issuance of visas and other immigration benefits to nationals of countries of particular concern (Iraq, Syria, Iran, Sudan, Libya, Somalia and Yemen).
While the EO calls for a temporary suspension on issuing visas from specific countries, it is important to note that it also includes an exception under Section (e): "Notwithstanding the temporary suspension imposed pursuant to subsection (a) of this section, the Secretaries of State and Homeland Security may jointly determine to admit individuals to the United States as refugees on a case by case basis, in their discretion, but only so long as they determine that the admission of such individuals as refugees is in the national interest – including when the person is a religious minority in his country of nationality facing religious persecution … or when the person is already in transit and denying admission would cause undue hardship – and it would not pose a risk to the security or welfare of the United States."
As a result of the EO, Hameed Khalid Darweesh and Haider Sameer Abdulkhaleq Alshawi both ended up detained at John F. Kennedy International Airport (JFK) upon their arrival.
However, both were subsequently released after being detained for several hours.
On Jan. 28, the ACLU filed a petition on their behalf for a writ of habeas corpus and complaint for declaratory and injunctive relief, as well as a motion for class certification.
The complaint notes Darweesh, a husband and father of three, is a citizen of Iraq who was issued a valid Iraqi Special Immigrant Visa on Jan. 20 to relocate to the United States based on his valuable work on behalf of the U.S. government in Iraq from 2003 to 2013 as an interpreter, electrical engineer and contractor.
Alshawi, also a citizen of Iraq, was issued a Follow to Join Visa on Jan. 11 to join his wife, who was admitted to the United States as a refugee with their child and are now lawful permanent residents residing in Houston, Texas.
On Jan. 28, the ACLU filed an emergency motion for stay of removal on behalf of Darweesh, Alshawi and others similarly situated.
That same day, U.S. District Judge Ann Donnelly, for the Eastern District of New York, granted their motion.
Donnelly, an Obama appointee who was confirmed in October 2015, enjoined and restrained defendants from removing individuals with refugee applications approved by the U.S. Citizenship and Immigration Services (USCIS) as part of the Refugee Admissions Program, holders of valid immigration and non-immigrant visas, and other individuals from Iraq, Syria, Iran, Libya, Somalia and Yemen legally authorized to enter the United States.
On Jan. 29, USCIS issued an email response to the litigation by the Department of Homeland Security (DHS) stating it will continue to enforce all of the president's EOs in a manner that ensures the safety and security of the American people.
The email stated, "The president's Executive Orders remain in place – prohibited travel will remain prohibited, and the U.S. government retains its right to revoke visas at any time if required for national security or public safety. The president's Executive Order affects a minor portion of international travelers, and is a first step toward reestablishing control over America's borders and national security."
It noted approximately 80 million international travelers enter the United States every year and, on Jan. 27, less than 1 percent of the more than 325,000 international air travelers who arrive every day were inconvenienced while enhanced security measures were implemented.
DHS went on to say it will faithfully execute immigration laws and treat all those they encounter humanely and with professionalism.
However, it firmly stated, "No foreign national in a foreign land, without ties to the United States has any unfettered right to demand entry into the United States or to demand immigration benefits in the United States."
The email concluded with, "The Department of Homeland Security will comply with judicial orders; faithfully enforce our immigration laws, and implement the president's Executive Orders to ensure that those entering the United States do not pose a threat to our country or the American people.
As the day wore on, the media went into a frenzy over Trump's supposed "Muslim ban," despite the fact neither "Muslim" nor "Islam" is anywhere to be found in his EO.
That same evening, DHS issued another statement on compliance with court orders and the president's EOs.
It said, upon the issuance of the court's orders, U.S. Customs and Border Protection (CBP) immediately began taking steps to comply. At the same time, it said DHS continues to work with its partners in the Departments of Justice and State to implement President Trump's EO on protecting the nation from foreign terrorist entry into the United States.
While providing all those affected by the EO and court orders all rights afforded under the law, DHS said it was also working closely with airline partners to prevent travelers who would not be granted entry under the EO from boarding international flights to the United States and stated, "Therefore, we do not anticipate that further individuals traveling by air to the United States will be affected.
"As Secretary Kelly previously stated, in applying the provisions of the president's executive order, the entry of lawful permanent residents is in the national interest. Accordingly, absent significant derogatory information indicating a threat to public safety and welfare, lawful permanent resident status will be a dispositive factor in our case-by-case determinations."