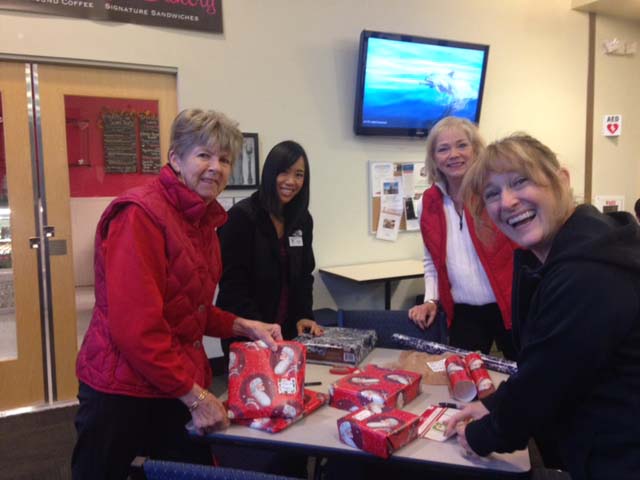 Working hand in hand
There was music in the air at this year's Adopt a Family Event at Foothills Foodbank thanks to Soroptimist member Jane Perkins. Attendees enjoyed hearing Jane play piano and sing everyone's favorite Christmas carols. Again this year Soroptimist International of Saguaro Foothills wrapped gifts that had been requested from foodbank families. Soroptimists collected and assembled personal care items to be handed out to families at the foodbank the week of Christmas.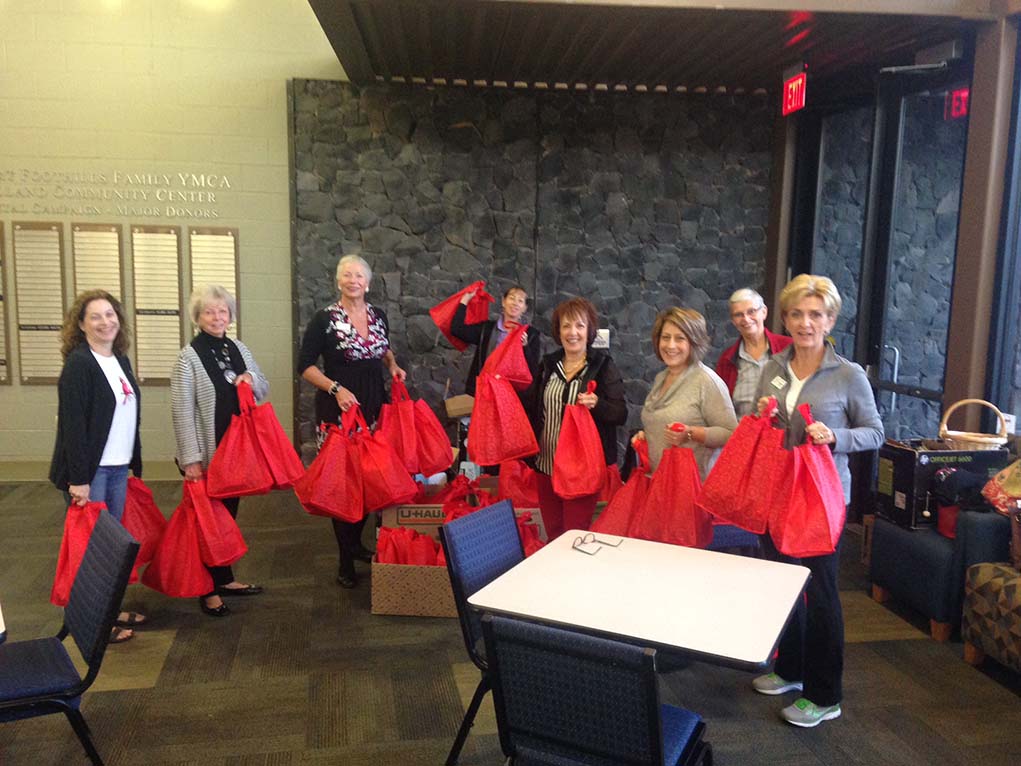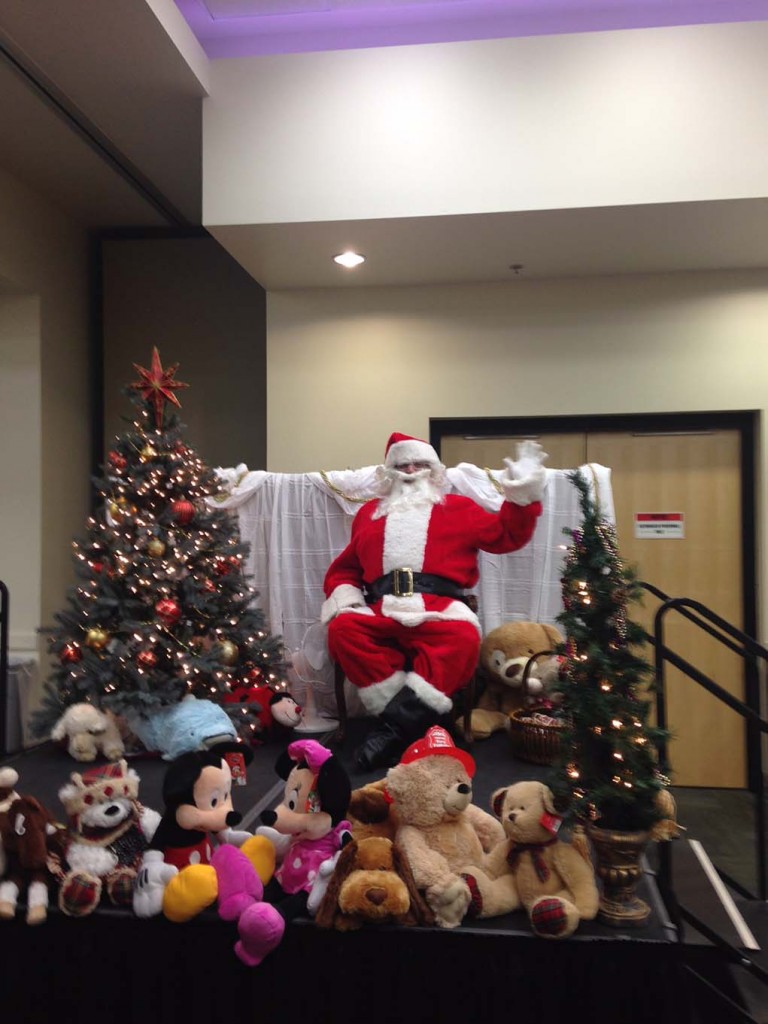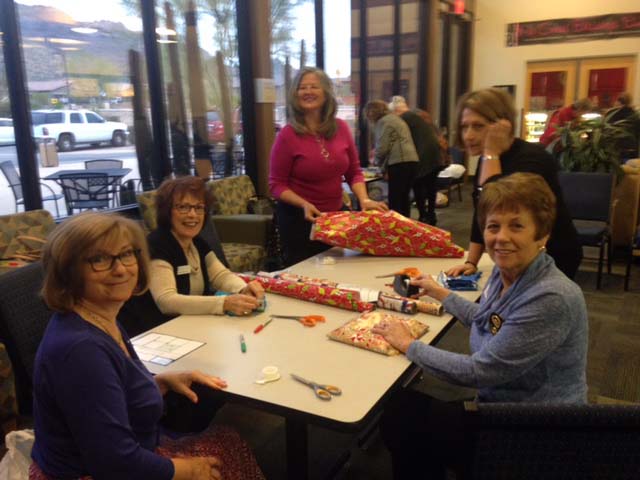 A special "Thanks" to the Scottsdale Chapter of P.E.O for their generous donations to the Soroptimist /CCUSD "Bobcat's Closet" project. Several bags of clothing and a $400 cash donation were given in lieu of their own club giving. Thank you ladies. It's wonderful when our community non-profits can work hand in hand to benefit those in need this special time of year.
Soroptimist International of Saguaro Foothills wishes our friends and neighbors a very happy, healthy and joyful new year!!