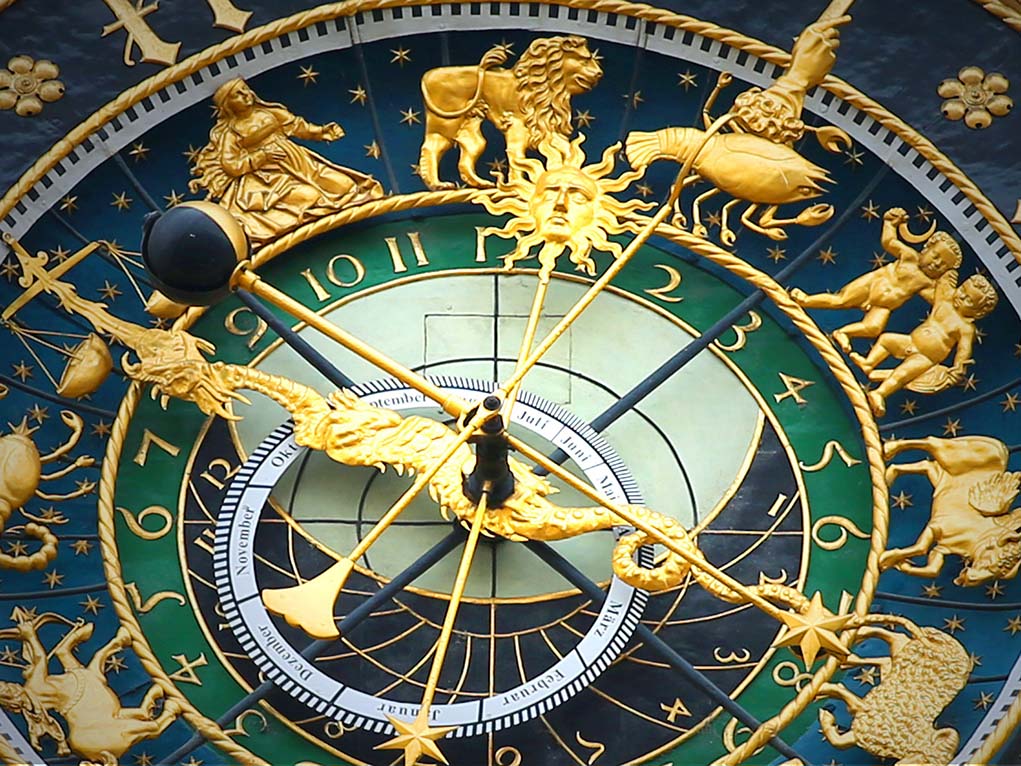 Aries: 
Mars, the god of war and your avatar in the zodiac, begins this year in the laid back sign of Pisces.  The pace is slow until it moves into your personal sign on Jan. 28.  At that point you will sense a new surge of power and self-confidence.  You will have a strong urge to escape whatever contains you on Feb 23—27.  Bow to the authorities between the end of May and mid-July.  They are bigger than you are.  Give special interest to health issues during Sep and Oct.  Use caution Oct 11 through the 19th as accidents are possible.  Love life reverses or decelerates early March through April, but returns to an improved normal in May.  Avoid making big decisions while Mercury is retrograding in your sign between April 20 and May 14th.  Starting in September, you will have benefits connected to insurance, stocks, partner's resources, taxes, and/or estate matters.  You likely will make an important decision about partnership(s) in Nov. or Dec.
Taurus:
  Venus, your avatar in the zodiac, begins the year in romantic and artistic Pisces.  Near the end of January she moves into a sign that causes you to feel cautious and hesitant about all her interests.  "Something" just doesn't feel quite right in a relationship and by March, you will be certain that you need to depart a situation so you can give it more thought.  Near the middle of April the cause of your reticence becomes clear.  You likely will give that thing or person a wide berth until the beginning of June, when you feel more sure of yourself.  In Oct. Jupiter moves into your 7th house of partnerships/clientele.  Jupiter is known to make improvements in whatever sector he travels.  It is likely you will make one or more decisions about partnerships near the beginning of Oct.  A new relationship at that time will have a rocky start, but things become much smoother in Nov.  In Dec. you will be especially conscious of expenditures and debts.  You may prefer to set aside extravagance for the 2017 Holiday Season and that is appropriate for you.  Ignore the internal critic who chastises you for living a leaner season.
Gemini: 
You begin this year with Mercury, your ruling planet, in retrograde motion.  So you will enjoy a pause in activity while you continue to ponder your life and your investments.  Mercury turns direct on Jan. 8, giving you the sense that you can move forward again.  The week following March 19 will be intense  Between May 16 and June 6 you may prefer to be solitary and quiet.  Your attention shifts once again near the summer solstice to things financial.  Use caution with tools and machinery from June 28 to July 4.   Between July 23 and Sep 20 you are focused on home, property and family.  Repairs are necessary, perhaps even in relationships.  The last Mercury retrograde for you is in the sign of partnership(s), whether marital or business.  You may feel the need to review old issues together.  The Other may have circumstances that cause you to slow down and wait for him/her to make a decision.  Between Jan and Sep Jupiter, the planet of expansion is traveling in your house of fun, play, gambling, lovers, and children.  In Oct. it moves to the territory of work and routine.  Both of these areas will be improved through the year.
Cancer: 
We cannot look at Cancer without giving thought to this year's eclipses.  The Full Moon eclipse on Feb. 10 shines a spotlight on your financial affairs.  If there are errors in calculation, they will be discovered, or perhaps a new resource becomes available.  Later in Feb., the New Moon eclipse occurs in the house of your travel plans, education, church affiliations, publication and legal affairs.  This suggests the beginning of new ideas or plans in one of these areas.  On Aug. 7 there will be a Full Moon eclipse in your solar 8th house of investments, shared resources, inheritance, debt and money owed to you. Then the New Moon Eclipse occurs in your 2nd solar house of financial resources on Aug 21.  The revelations of the Aug. 7 eclipse may send you back to study and refine your spending habits.  Jupiter, the planet of expansion and improvements, spends the first 9 months of 2016 in your house of living quarters, family matters and property.  In October, Jupiter moves its spotlight to your solar 5th, bringing a note of creativity, fun and play into your life for a full year. Those who want to have children likely will be given that gift.  Saturn continues in the house of work and health.  It demands that you focus attention on each of these through the end of the year.
Leo: 
You begin the year in a work mode.  Now is the time to start a diet or exercise routine.  It calls for reorganization of your schedule but you will probably choose to do so anyway.  The month of Feb. constellates around dealing with debt, investments, and finances (or other material things) that you share with others.  An unusual total eclipse of the Moon occurs in your sign on Feb. 10. This is a time of revelation, whether personal or public.  The time of late March-early April may bring art, beauty, or a new love into your life.  Give yourself time for reflection and solitude beginning with the Summer Solstice until near your birthday in August.  The month of August is intense with a new Moon eclipse in your sign on Aug. 21st.  That symbolizes the dawning of a new thought, plan, or idea.  For the month between Aug. 22 and Sep 22 your attention is likely to be focused on organizing your finances and putting accounts in order.  Between the end of Oct. and mid-Nov. you will be attending to home and family matters.  Jupiter, the planet of expansion and general good fortune, is in your solar third house of communications, siblings, and short distance travel.  In Oct. it begins a year long trek through your house of home, family and property.
Virgo:
Mercury, your avatar among the planets, has been retrograding since mid-December.  So you have experienced a slower holiday season than many.  You may be reflecting upon your relationship to a lover or a child.  After Jan. 8 life begins to resume normal speed.  The week following March 19 is likely to be intense, with concerns over taxes, debts, or money that comes from joint resources.  That could be related to partner's income, pensions, or insurance payoffs.  Between March 23 and May 5 it is best not to initiate new legal, educational or publishing matters.  Wait out that time to see if those issues will resolve themselves.  If they are not resolved, work on those with gusto between May 16 and June 6.  Use caution with tools and machinery from June 28 to July 4.  On July 25th Mercury enters your own sign of Virgo and remains there essentially through Sep 29.  It will go through an entire retrograde cycle during this period.  Be prepared to accept that time as indecisive, especially with long term planning.  The last Mercury retrograde period begins in mid-Nov. and  continues through the end of the year.  That will be a time of attention to home, property, and family.  Jupiter has expanded your financial resources since Sep of 2016 and this will continue until Oct. 2017.
Libra:
  Jupiter, the original Zeus, is firmly in your sign until Oct.  He tends to lighten any load, and soften burdens.  He is a carrier of good fortune as well.  You may already be involved in a new relationship and it is likely to continue.  Venus, the original goddess of love, romance and the arts, is your planetary avatar.  She begins the year in your work/daily routine, bringing positive experiences to that area.  During Feb. through May she goes through a retrograde cycle.  During those months you or your partner may be in a questioning period.  This is meant to give both of you some time to evaluate how to make the relationship better.  Some may even separate for a time to reflect before coming together later in June.  In Oct/ your income or other resources will show signs of improvement.  You may also begin a new relationship which is mutually beneficial.  If not a new relationship, it will be a fresh beginning.  The wrinkles will be worked out by Nov.  Save money for upcoming repairs to your aging home or vehicle in 2018.
Scorpio
: Mars, the Warrior god, is one of your ruling planets and it begins the year in your 5th house of romance, children and creativity.  Near Jan. 11 you likely will have a bright idea in one of these areas.  Health matters become important between Jan 27 and Mar. 9.  Matters of partnership are prominent Mar 9 through April 20.  You have challenges between April 21 and May 30.  You want to tell your troubles to others, but it is a bad idea to do so.  The Powers That Be are stronger than you until mid-August.  Then you may get a lucky break and be in the right place at the right time late Aug, and early Sep.  In Sep and Oct you likely will be offering yourself as a caretaker for another.  Beginning Oct. 10 for one year Jupiter enters your sign, lightening your load and relieving your anxieties.  From Oct. 22 through the end of Nov. your best results will occur by waiting.  On Dec. 9, your ruling planet enters your sign and you will have a burst of energy and self-confidence.
Sagittarius:
  You have one more year of serious work on your new identity.  Saturn has been in your sign for 1.5 years.  2.5 years is a long time, but you are re-creating yourself and that requires effort and energy, and multiple beginnings.  It is not the type of thing that can be managed briefly.  One piece of the puzzle began with a challenging launch in August, 2016.  During Jan. 2017 it comes to a turning point.  You likely will decide to pour more effort into the project or let it go entirely in favor of some other, easier approach toward your goal.  If you choose to remain with it, you will see results by the end of May.  That is another turning point, requiring you to pour on the effort once again.  It requires considerable tenacity to keep it afloat and many would not do it.  You have considerable support through friends and allies.  There will likely be a surprising event early in March with an extra boost of help.  You will discover a high tech program or gadget in May that will ease the burden of your journey.  And by the end of 2017 you will see the new identity emerging.  Mercury will retrograde in your sign during Nov-Dec and require you to add the finishing touches.  This project may be among those hardest in your lifetime, but it is well worth it to become your own person.
Capricorn: 
During December of 2016, Mercury was retrograding in your sign.  That phenomenon often represents a feeling of difficulty concluding anything. During January there will be a slow move toward better motion and accomplishments. Saturn, your ruling planet, continues for one more year in your 12th house, suggesting that you may still be in the quiet zone.  Two years out of every 24 is a time for a metaphorical sabbatical.  Your ambitions may not yet be rewarded at this time.  During this period (2016-2017) attempts to achieve recognition are thwarted.  Rest now and don't abuse yourself because you can't "get ahead".  In Nov and Dec of 2017 you will experience a crack in the shadows which will grow to a fresh start in the winter of 2018.  Be patient and you will feel better at that time.  Meanwhile, take this time to reflect upon what mountain you want to climb next.
Aquarius:
  In August of 2016 you may have taken on a major responsibility at your work or in the community around you.  At the time you did not know the depth of the challenge or you might have bypassed it.  However, you are not a quitter so if you adopt a responsibility you generally will see it through to its end.  This project likely has one more year to the finish line, so you must pace yourself.  A Full Moon eclipse on Feb. 10th brings a time of illumination over any marital or partnership situations.  Then the answering eclipse of August 7 helps you resolve your personal issues in those same relationship(s).  You will see the situation more clearly and will be better able to discuss it after that.  There is likely a surprising twist or shift near Mar. 2 that alters your plans with regard to transportation, the law, communications, education and publishing.  A wish may be fulfilled.  During 2018 you will move into a situation that is more solitary and allows you greater quietude than you have had in a long time.
Pisces:  Mars, the Warrior god, is your companion for all of January.  You may use it to take initiatives beyond your normal reticent self.  It is also a great starter signal for a new exercise routine.  Jupiter, one of your ruling planets, spends much of this year in the sign of Libra.  This brings partnership(s) of all kinds to the fore.  It suggests the sharing of resources with others for whom you care.  The Full Moon Eclipse in your sign occurs on Feb. 10, symbolizing revelations, whether public or private. Your work and health will be the subject. Financial surprises may happen in March and Sep.  That may or may not be favorable.  Income continues to be up and down.  Don't allow anyone to sell you something too good to be true.  Don't mix water and electricity, especially between Aug. and Oct.  Note that there will be a new moon eclipse in your sign on Feb. 26.  This signifies the beginning of new creativity for those in Pisces.  It begins in the unconscious and may not surface until a few months go by.  Saturn continues for another year in your 10th house of life direction.  If you love your work, there will be more of it.  If you are weary with it, then you may decide to do something else by the end of 2017.