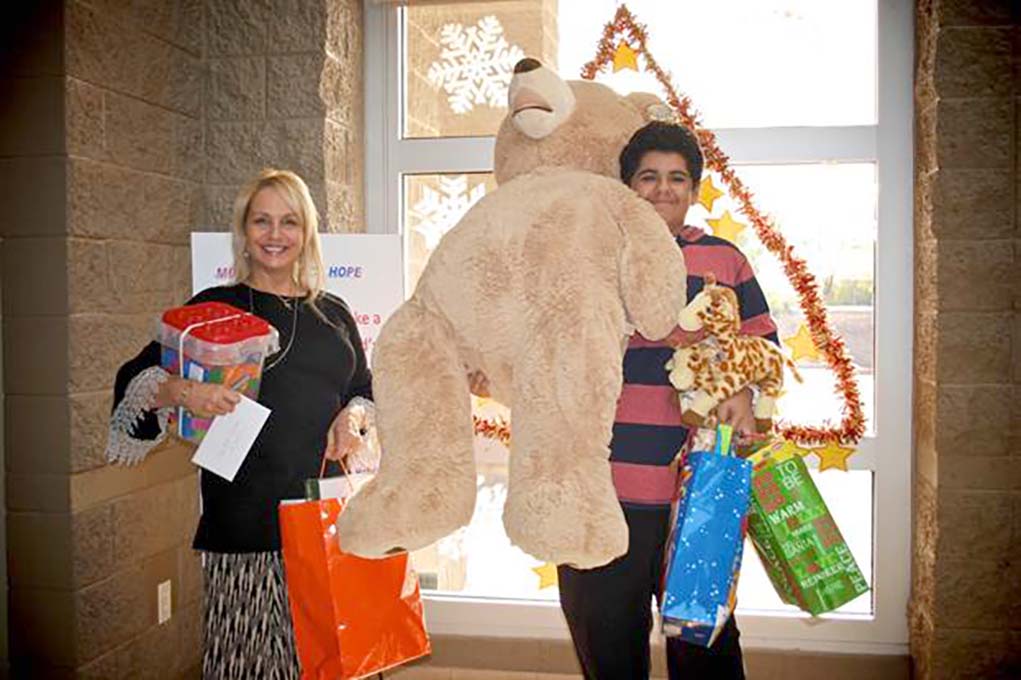 Governor Ducey's Youth Commissioners collected more than 1,300 toys statewide for Arizona foster care youth through the Governor's Office of Youth, Faith and Family. Toys, books, clothing, and other essentials collected in Phoenix will be delivered to needy children through Arizona Helping Hands, a Phoenix-based nonprofit. Items collected outside the Phoenix metropolitan area will be donated to local foster care support services.
The Governor's Office of Youth, Faith and Family in partnership with the Council on Child Safety and Community Empowerment, Chaired by Angela Ducey, set-up a Christmas tree in the lobby of the State Capitol decorating it with items that Arizona foster care children need. GOYFF and the Council collected more than 300 items through the month of December.
The Governor's Youth Commission worked with youth across Arizona to collect more than 1,000 items in all fifteen counties leading Arizona in meaningful service during this holiday season. Evan Grace, Maricopa County Governor's Youth Commissioner, delivered two boxes of toys to the Christian Family Care Agency, a local nonprofit organization that serves foster care families. Commissioners will be delivering their toys to foster care facilities in their respective counties.
"I am inspired by the generosity and support displayed by Arizona communities. What a wonderful way to honor the spirit of the holidays – bringing huge smiles to families in need," stated Debbie Moak Director of the Governor's Office of Youth, Faith and Family. "I would like to personally thank all the community members who supported the toy drives and Arizona's foster care families."