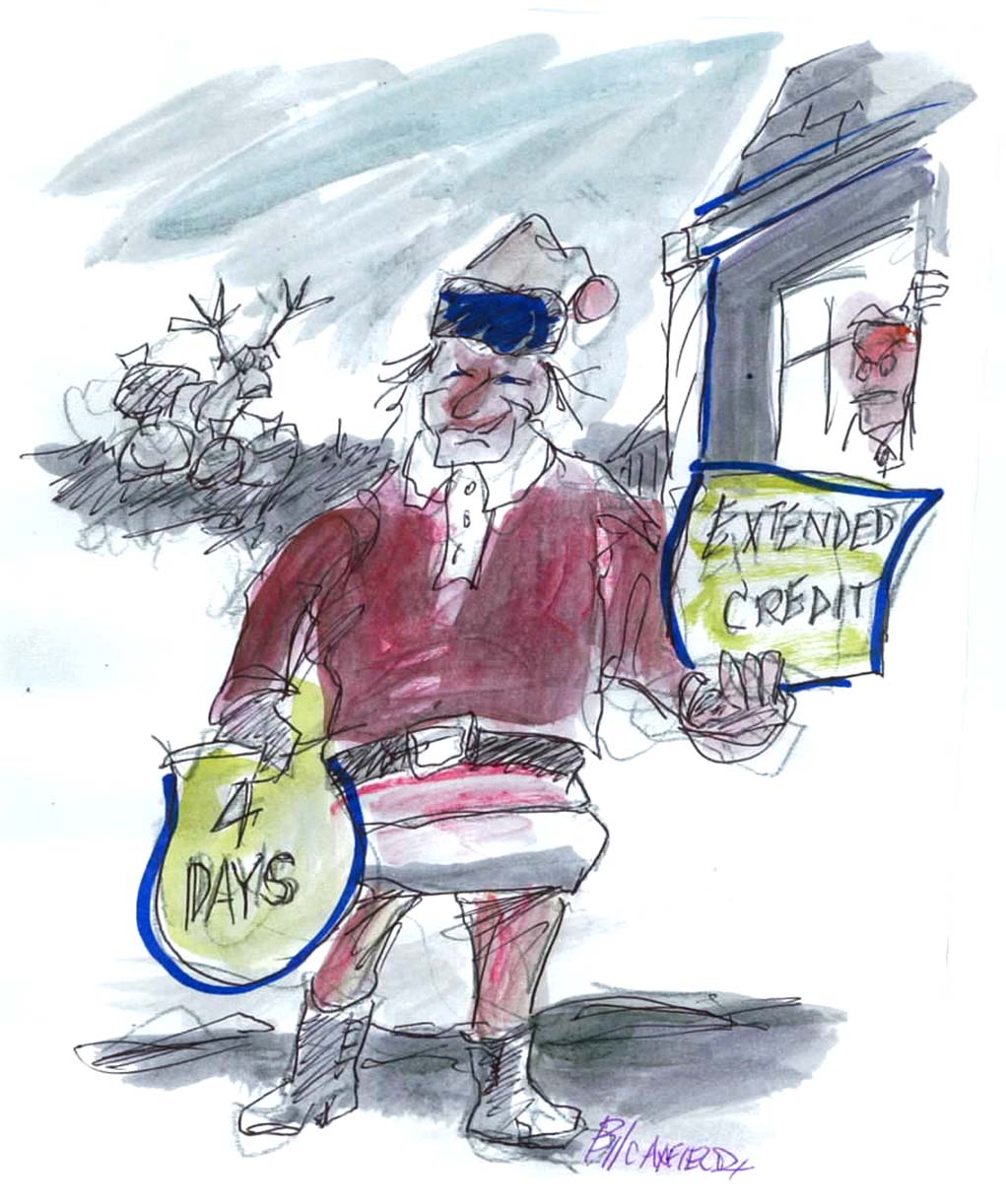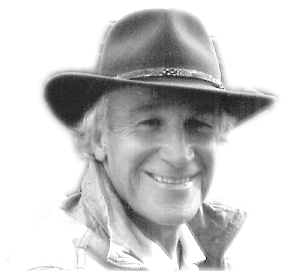 Christmas in four days! Some people still promote Santa Claus. My parents did, with a straight face too.
All families have issues but in our Christmas my parents, even during the depression, always bought us something we wanted. Only when I was a teenager did I discover they bought our Christmas presents on extended credit. We drove to Henry, Ill., twenty miles from our home in Depue to visit our mother's parents and relatives almost weekly. And, Henry stores granted us credit because they knew our grandparents, uncles and cousins.
I went with dad to a hardware store in Henry twice when he made small payments toward my Christmas bicycle and .410 single action shot gun. I remember that my parents wore patched clothing while our school clothes were relatively new. That was Christianity at work.
Dad's parents never liked my mom because she wasn't Catholic. I would say my dad was a non-practicing Christian. My two sisters and I were herded to the Protestant Church for Sunday school and worship. But Santa was always in the background and we never doubted that he brought our presents and cleverly hid them here and there.
We always had a well lit Christmas tree, visible from the bay window and carolers visited on Christmas Eve.
The first snow was heralded as a harbinger of Christmas and building snowmen was our favorite pastime, second to throwing snowballs at each other.
Through our church we learned what Christmas was all about and worship was always part of the celebration.
When I married, we followed our childhood practices. After my four year Navy hitch and college we settled in and near Melbourne, Fla. where I was employed by Radiation, Inc.
We bought a two story house with three bedrooms upstairs, one for us and one each for daughter's Dawn and Tracy.
To enhance the Christmas experience I went below our youngest daughter Tracy's bedroom on Christmas Eve with a long fishing pole and rattled it on her window then hid.
The next morning, which was present opening time, Tracy woke us early to tell us she had seen Santa Claus, his reindeer and sleigh and couldn't stop babbling. Dawn, being a little older, kept her composure but wanted to burst out laughing.
My dad was not a hunter while all of mom's relatives were outdoorsmen, hunters and fishermen. Nonetheless, dad would only allow me to shoot if he was present.
I got a BB gun at age 7, an aged .22 single shot rifle from family friend Tony Sautel at age 9 and my .410 at age 10. I purchased a 12 gauge shotgun at age 12 from a local Army neighbor.
I was surprised that kids my age weren't interested in the outdoors or hunting, so most friends were the same age as my adored sister Jeane, five years older than I.
However, my mom's relatives were happy to take me duck hunting, trapping and fishing. My Uncle Ed was a WWI victim of mustard gas and lost a lung. He was advised by a doctor to take an outdoor job and that was right down Ed's alley. He leased a lovely place called Walnut Grove near Henry. During the summer he leased cabins, rented boats, sold bait and various food stuffs. For one glorious summer I stayed with them and wore a bathing suit 24/7. My cousins Peggy and Lois lived the same life.
When fall came, he would button up Walnut Grove and take mostly Chicago professional men out duck hunting. Ed was in heaven during duck season. He was proud to show us his wads of bills during the hunting season. He would guarantee a 15-duck limit and if they were short he would take them to his two story house where he papered the north side of the house with ducks that he and his helpers shot and told them to take their choice.
After duck season he would spread traps for muskrat and mink as would my other uncles. I helped them when I was in Henry and took the knowledge home where I helped a local hunting club and trapped during my high school days and during my bridge painting days before I joined the Navy.
I planned on talking about Christmas during depression days and got carried away about a splendid part of my life. Hope I didn't offend.