PHOENIX – On Dec. 15, Maricopa County Sheriff Joe Arpaio and Cold Case Posse Lead Investigator Mike Zullo held their final press conference to reveal the newest findings from their five-year investigation into the authenticity of the birth certificate Barack Hussein Obama posted on the White House Website on April 27, 2011.
Terry Lakin attended the press conference. Lakin, an Army flight surgeon with an 18-year exemplary record, who made the soul-searching decision to disobey orders knowing he would be inviting his own court martial, believes the questions surrounding Obama's constitutional eligibility still need to be answered.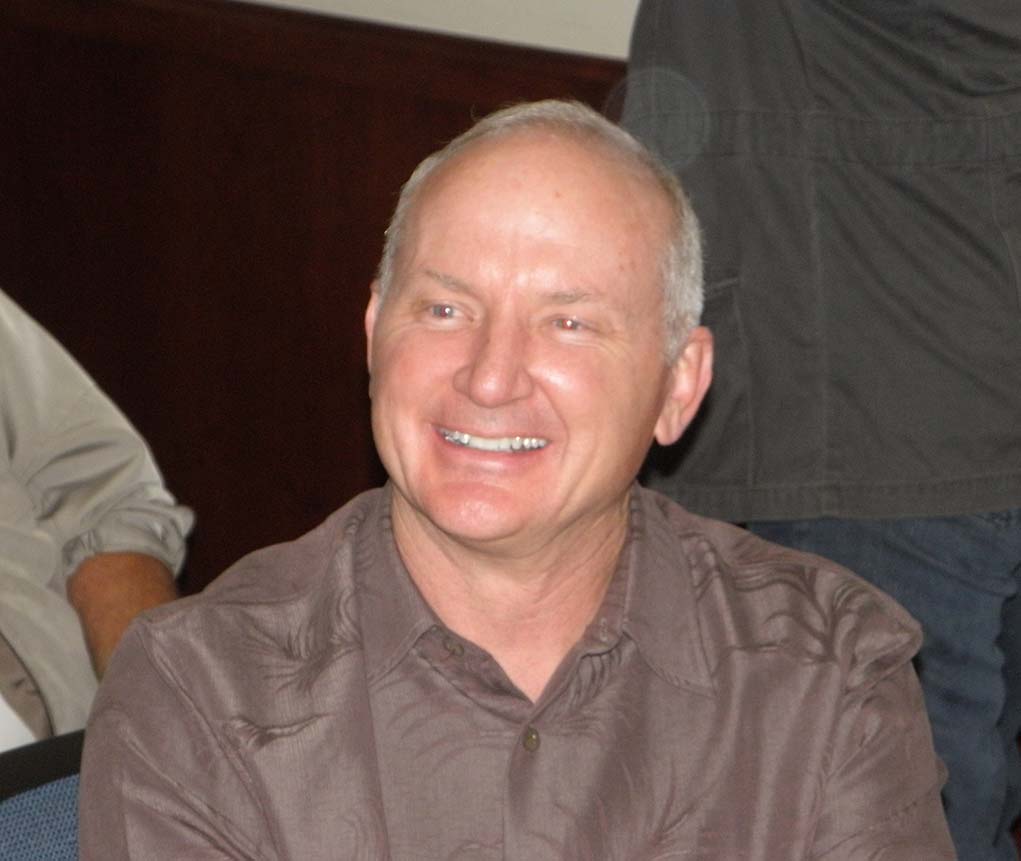 He risked his career to uphold the Constitution as he swore he would do as an officer of the U.S. Army.
Lakin believed then as he does now we have a constitutionally ineligible usurper holding office as president of the United States.
He was denied information requested through his chain of command and when asked to bring his birth certificate in order to be deployed to Afghanistan, he asked President Obama to produce his, to ensure his orders were being handed down by a constitutionally eligible Commander in Chief.
Lakin was sentenced to dismissal, the equivalent of a dishonorable discharge, served six months confinement in the U.S. Penitentiary at Leavenworth, and forfeiture all pay and allowances.
TheBlackSphere.net's Kevin Jackson, a FOX News contributor, syndicated radio show host KJRadio.com, national speaker, best-selling author and, last but not least, a black conservative, attended the press conference.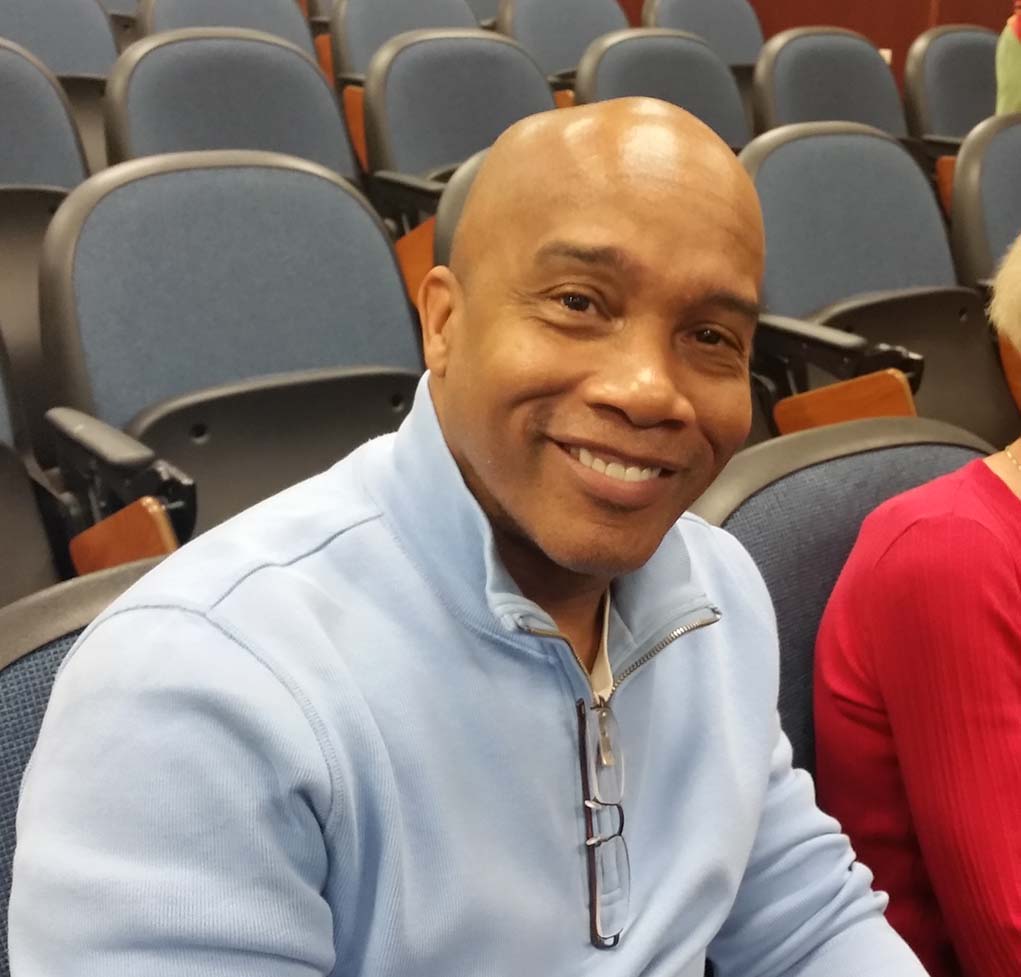 Also in attendance was Carl Gallups, pastor, author and radio show host. Gallups followed the investigation and was entrusted with exclusive interviews with Zullo during the process.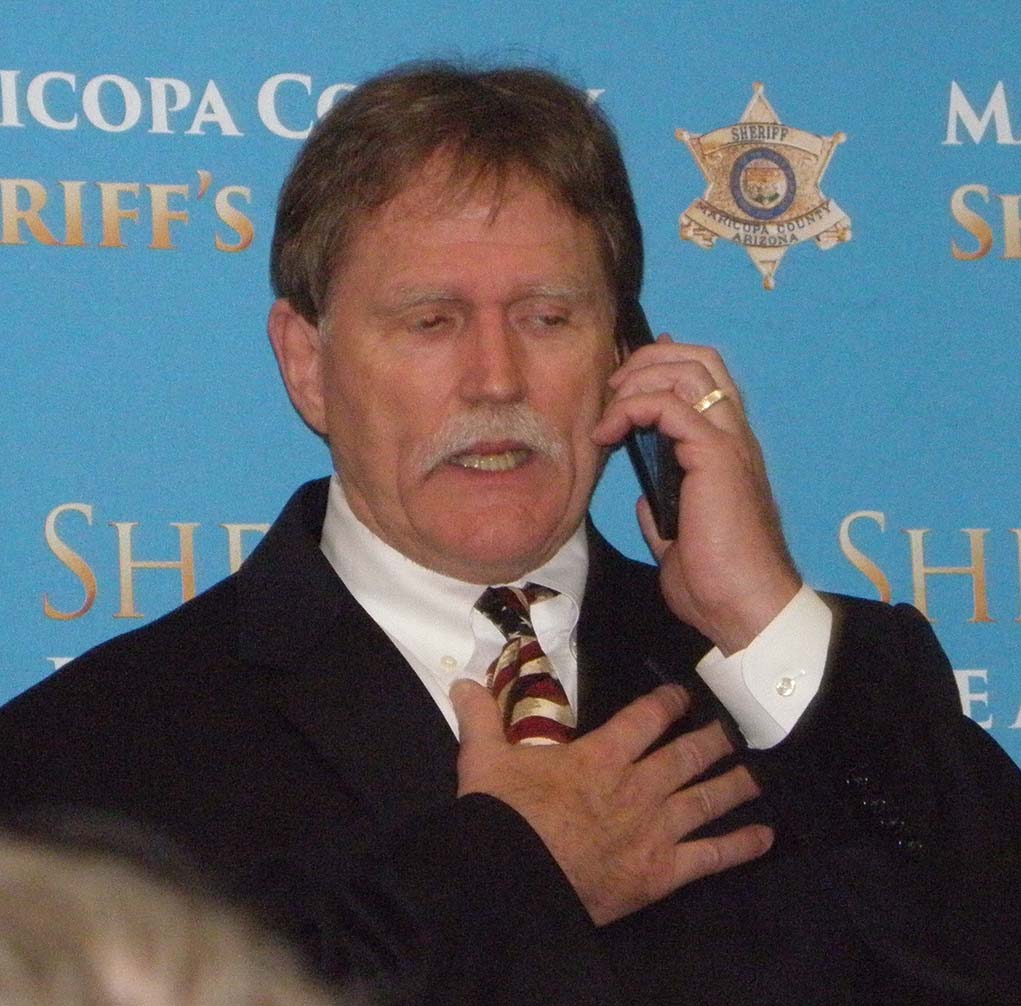 Jeff Lichter of the Surprise Tea Party was also there. Lichter was not only part of the group that got the investigation rolling, he also traveled with Arizona legislators to meet with Donald Trump, which brought the fraud to the forefront.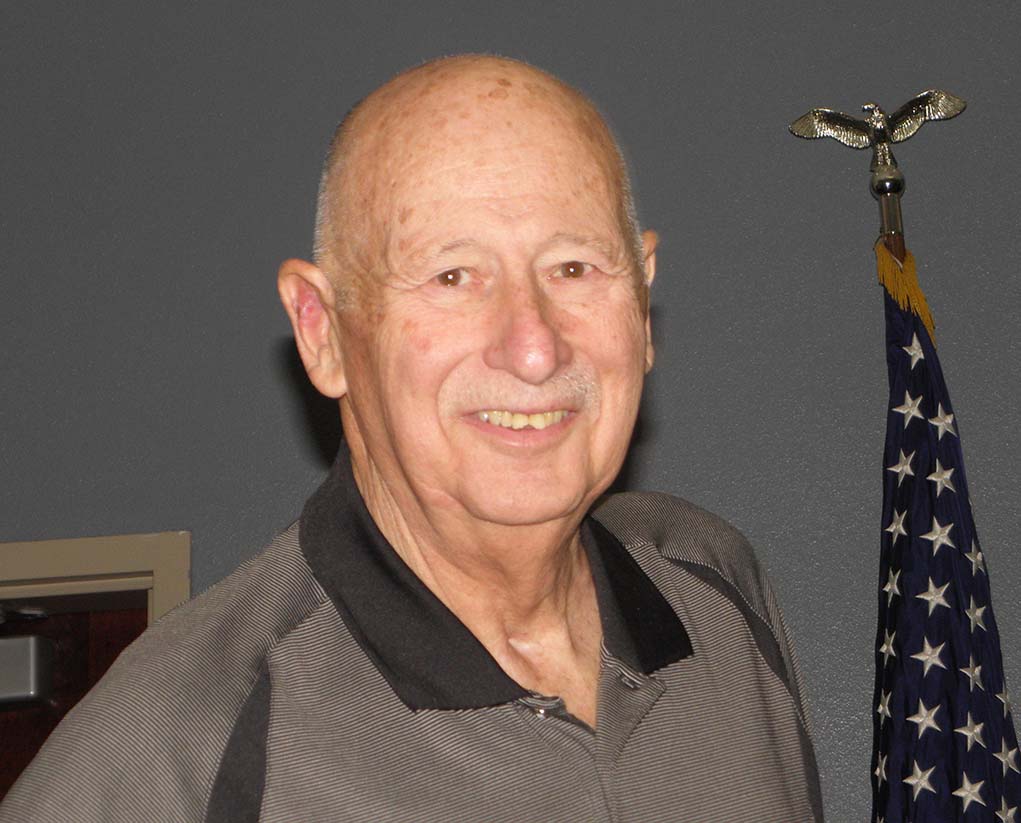 MCSO Public Information Director Chris Hegstrom welcomed the press and, before introducing Arpaio, made it very clear the investigation "was never about where Obama was born."
Arpaio said the investigation was started in 2011 after 250 members of the Surprise Tea Party signed a petition asking Arpaio to look into the authenticity of the birth certificated proffered by Obama.
He said people have been maligned just for questioning the document.
"You will be shocked by what you see and hear today," said Arpaio, who said they expected to clear the president but it didn't work out that way, as they let the evidence determine the outcome.
Arpaio introduced Zullo, whom he said has dedicated five years of his life to the investigation.
Calling the information he was about to present "very disturbing," Zullo asked those present to "sit back and have an open mind."
He said the experts that examined the birth certificate stayed true to their disciplines.
While previous press conferences regarding Obama's birth certificate revealed several anomalies, indicating several sections had been cut and pasted from other sources, this time, Zullo revealed the actual source document used – the birth certificate of Johanna Ah'Nee, born Aug. 23, 1961, 16 days after Obama.
The presentation showed nine points of confirmed forgery, whereas fields were lifted from Ah'Nee's birth certificate and pasted on Obama's.
Called the "nail in the coffin," proving it was a fraudulently created document by document and handwriting expert Reed Hayes, were two hand-stamped dates on each document placed at precisely the same angles on both documents.
Zullo said the angles of the date stamps on the birth certificates for the Nordyke twins, born only five minutes apart with consecutive birth certificate numbers, have no similarity.
Zullo, who said he didn't want to be the one who found something out and merely wanted to be the clearing house for that information had Hayes, based in Hawaii, and Forlab, a multimedia forensics laboratory based in Italy, examine the birth certificate.
He said two separate experts using two different disciplines on two different continents reached the same conclusion – that the birth certificate is a fraudulently created document.
Zullo noted the birth announcements that were purportedly printed in two Honolulu newspapers were only on microfilm and no hard copy of either newspaper has ever surfaced.
However, he also stated the newspapers printed whatever they were provided and the laws governing the issuance of birth certificates in Hawaii were extremely lax and known for its history of fraud.
Sun Yat-sen, the founding father of the Republic of China, whose birth on Nov. 12, 1866 in the village of Cuiheng in Guangdong province in Qing, China is undisputed, at the age of 38 was able to obtain a birth certificate in 1904 declaring he was born in Honolulu, Hawaii.
Zullo said when they went to Kapiolani Medical Center in Honolulu where Obama claimed he was born, they were thrown out.
According to Zullo, Ah'Nee, whose birth certificate was initially uncovered by Jerome Corsi, author of numerous books, including "Where's the Birth Certificate?" was interviewed two times.
Zullo stated Ah'Nee was not a suspect but is still an investigative lead.
He said the crimes committed carry federal penalties.
Zullo's presentation explained the nine points of forgery on Obama's birth certificate, five of which were transferred as one group.
He explained the Hawaii Department of Health does not have the capability to create PDF documents such as Obama's birth certificate and pointed out the difference in the safety paper used for Hawaii's birth certificates, 500 sheets of which can be purchased online for $11, versus Arizona's safety paper, which has numerous security features and costs about around $500 for one sheet on the black market.
He stated the document is not real but the biggest question is why.
Wrapping up the press conference, Arpaio said the document is a "fake."
He said he will be turning their investigation over to the federal government and Congress and asked, "If Congress can hold hearings on underinflated footballs, why can't they hold one on this?"
There was talk about supporting possible legislation in Congress that would give secretaries of state across the country the authority to investigate the qualifications of candidates.
Zullo said the Presidential Transparency Act could give each state's Secretary of State the authority to investigate the eligibility of presidential candidates.
The birth certificate, however, is only one component of fraud surrounding Obama's background. He also has a fraudulently created Selective Service registration, while there is no plausible answer as to how Obama obtained a Connecticut-issued Social Security Number while he was living and attending high school in Hawaii.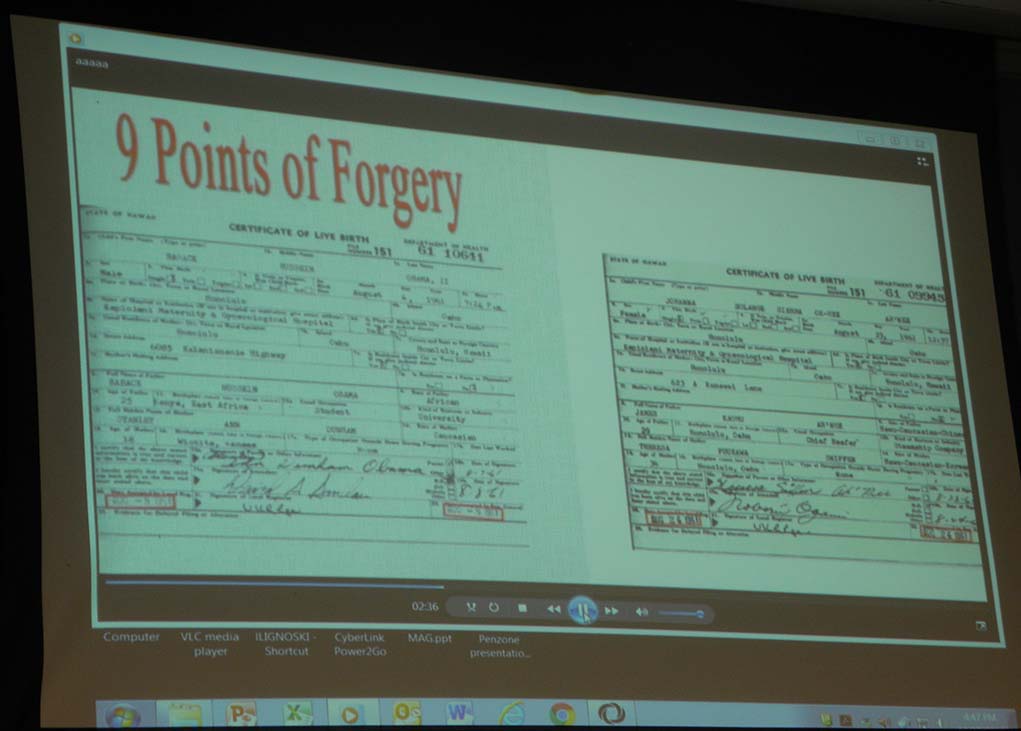 Despite the information presented during the press conference, the media was quick to report afterward there was "nothing new" revealed and that Obama was "born in Hawaii."