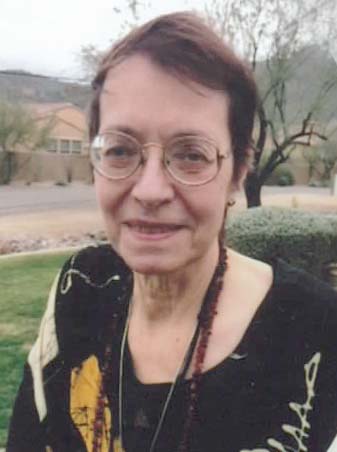 March 30, 1950 –September 18, 2016
Jan Misseri was born March 30, 1950, in Bridgeport Connecticut to Jenny Ann and Joseph Sulik, the eldest of three girls. She grew up Shelton, Connecticut.
Jan was in the Girls Scouts' Mariners club, a program where Jan learned to sail, surf, and to perform other water related activities and responsibilities. She retained her love of the ocean and sailing throughout her life.
Jan attended the University of Connecticut with the help of her grandmother, Julia. She studied Biology and Environmental Studies, earning a Bachelor's of Science in Biology.
During her tenure with the Connecticut Wetlands Commission, one of her most significant accomplishments was an investigation of Uniroyal, which was polluting the wetland areas around Naugatuck and Beacon Falls. Due to Jan's investigation and consultation, Uniroyal agreed to change their disposal methods. She continued to fight for responsible land use and conservation during her tenure with the State of Connecticut until the economy crashed in the late 70s.
Jan married Salvatore Misseri in 1975, had one daughter in 1979 and divorced shortly thereafter.
In 1990 she moved to Cave Creek, Arizona, where her favorite job was working as an Office Manager for Irma Turtle of Turtle Tours. Turtle Tours took people to Africa to visit the native tribes and to participate in charity work to help the local people acquire clean water, provide children's education and basic infrastructural necessities. She enjoyed being part of an organization that helped people and corresponding with people all across the world.
Jan attended the LDS church in Trumbull, Connecticut, and rejoined the church in Cave Creek where she found comfort, friendship, family and a sense of belonging.
Jan enjoyed Arizona's stunning landscapes, especially the Sonoran Desert. Jan loved driving around Arizona and taking in the beautiful scenery with her best friend Gary. They would go on long drives together and explore Arizona's rich history.
Jan had a huge heart for animals in need and rescued two dogs and one cat while in Arizona. Both dogs were special needs and required a great deal of extra care and patience.
Jan is survived by her daughter, Pamela, two sisters Sharon and Beverly, and niece and nephew Genny and John.