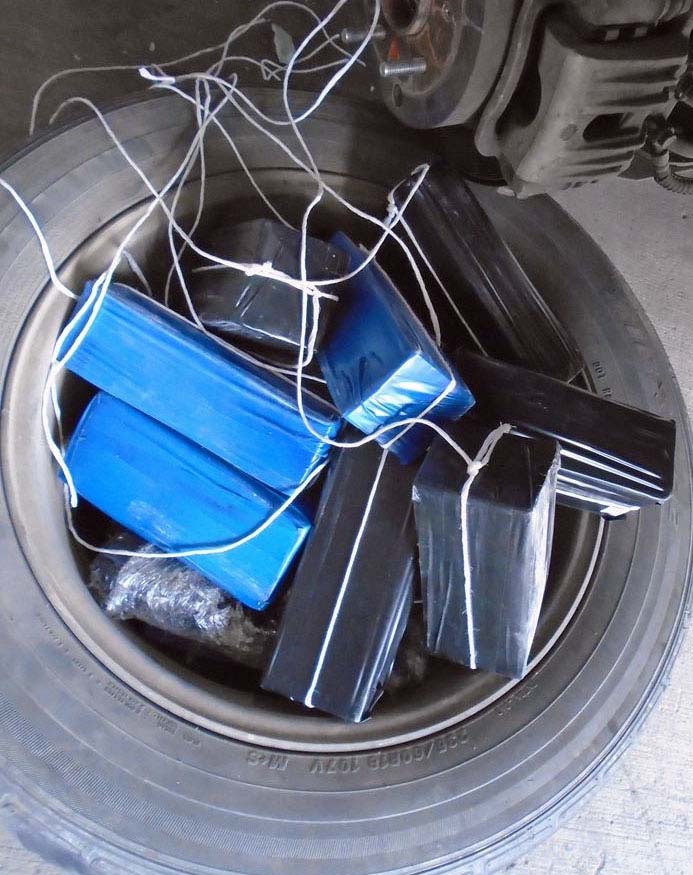 TUCSON – Customs and Border Protection officers arrested three people earlier this week for their alleged involvement in separate attempts to smuggle a combined 102 pounds of heroin and methamphetamine through the Port of Nogales.
Officers working with a CBP narcotics-detection canine on Dec. 12 at the Dennis DeConcini crossing found more than 70 pounds of meth, worth an estimated $213,000, in a Hyundai SUV driven by a 30-year-old Mexican man living legally in Nogales, Arizona.
At about the same time, officers working with a canine at the Mariposa crossing found 3 pounds of heroin and 8 pounds of meth, with a combined value exceeding $76,000, in an Acura SUV driven by a 24-year-old Mexican woman from Nogales, Sonora, Mexico.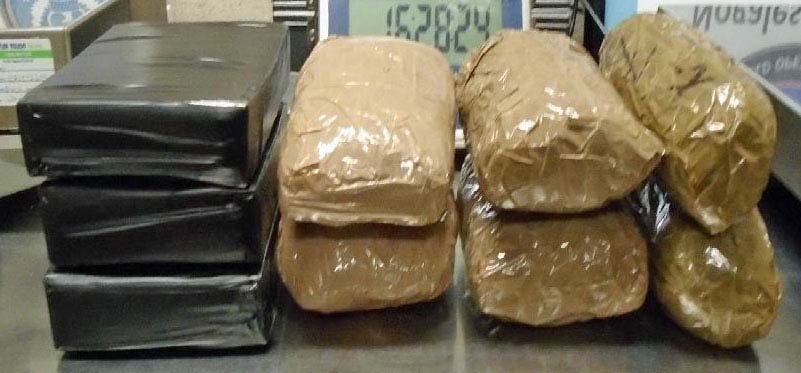 Again with the help of a CBP canine, officers at the Mariposa crossing on Dec. 11 found 6 pounds of heroin and 5 pounds of meth in a Ford van driven by a 44-year-old Mexican man from Puerto Penasco, Sonora, Mexico. The drugs have a combined value of almost $120,000.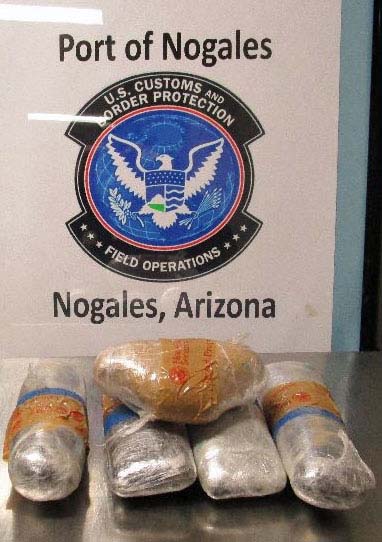 Officers seized the drugs and vehicles, and turned all three subjects over to U.S. Immigration and Customs Enforcement's Homeland Security Investigations.
Federal law allows officers to charge individuals by complaint, a method that allows the filing of charges for criminal activity without inferring guilt. An individual is presumed innocent unless and until competent evidence is presented to a jury that establishes guilt beyond a reasonable doubt.
CBP's Office of Field Operations is the primary organization within Homeland Security tasked with an anti-terrorism mission at our nation's ports. CBP officers screen all people, vehicles and goods entering the United States while facilitating the flow of legitimate trade and travel. Their mission also includes carrying out border-related duties, including narcotics interdiction, enforcing immigration and trade laws, and protecting the nation's food supply and agriculture industry from pests and diseases.