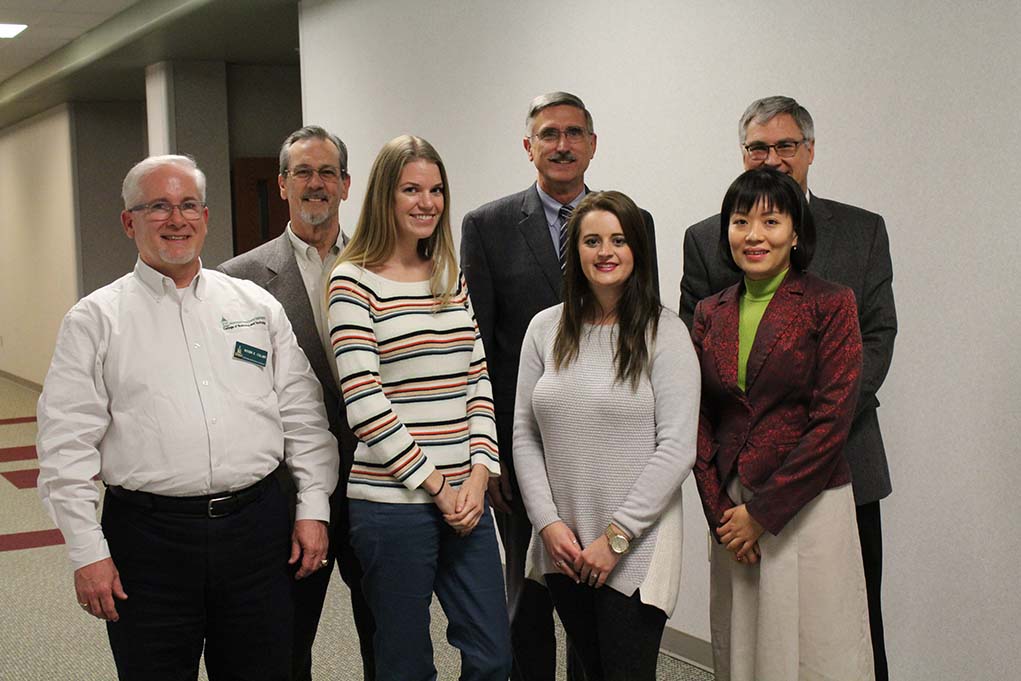 Executive Director of the Oklahoma Safety Council Dave Koeneke presented the first two Northeastern State University Broken Arrow Oklahoma Safety Council Scholarships to Sheena Bottorff and Madison Smith on Dec. 6.
Bottorff, from Cave Creek, Arizona, is set to graduate in May 2017. Smith, from Coweta, Oklahoma, is set to graduate in December 2017.
Established in 1947, the Oklahoma Safety Council is a non-governmental, not-for-profit, public service organization dedicated to the prevention of injuries and protection of the environment.
This year, OSC established a new annual scholarship for undergraduate students majoring in environmental, health and safety management at NSUBA. Among other criteria, applicants were required to submit an essay describing why they have chosen to enter the environmental, health and safety profession.
Assistant Professor of Safety Management Mitch Ricketts said Bottorff and Smith stood out among many deserving applicants because of their volunteer efforts to organize learning and networking activities for their fellow students.
Smith organized and managed a 30-hour Occupational Safety and Health Administration certificate training for fellow students. Bottorff has represented NSU as a liaison between student safety organization and parent organizations at the local, regional, and national levels.
"Smith and Bottorff are servant leaders whose efforts are making positive differences in the lives of others, and they do all of this while working and attending school full-time," Ricketts said.