A celebration of local land conservation and our community's rich artistic culture
NORTH VALLEY – It is difficult for most of us to experience the Sonoran Desert without being moved by the splendor of its amazing sunsets, quiet beauty and unique flora and fauna. Just as Desert Foothills Land Trust (DFLT) is inspired to preserve the fabulous views, valuable natural resources and sensitive habitat of this incredible landscape, artists are inspired to capture the beauty and preserve it for future generations to enjoy.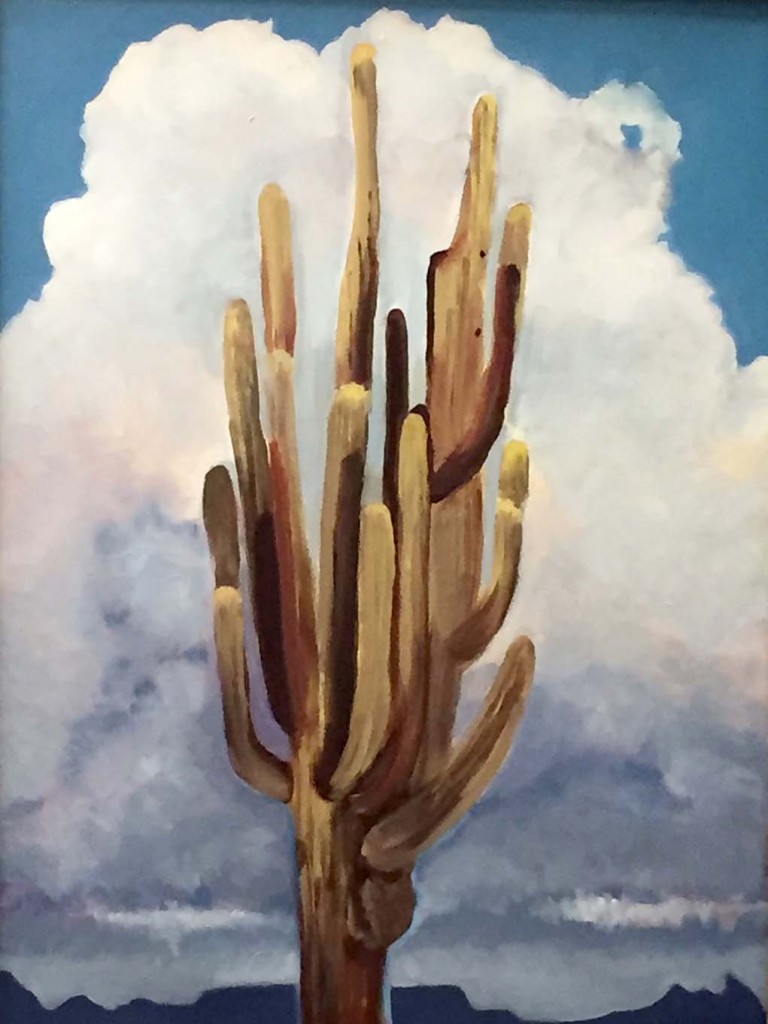 At DFLT's annual "It's Art for Land's Sake" exhibition and sale, works of art are being solicited from artists in our community in an effort to connect people to the Sonoran Desert and benefit both the arts and land conservation. "It is a natural fit for the Land Trust to partner with these talented artists who share our appreciation of the Sonoran Desert and to celebrate this distinctive landscape through their perspective," commented Joanne Rebollo, event organizer and former DFLT board member.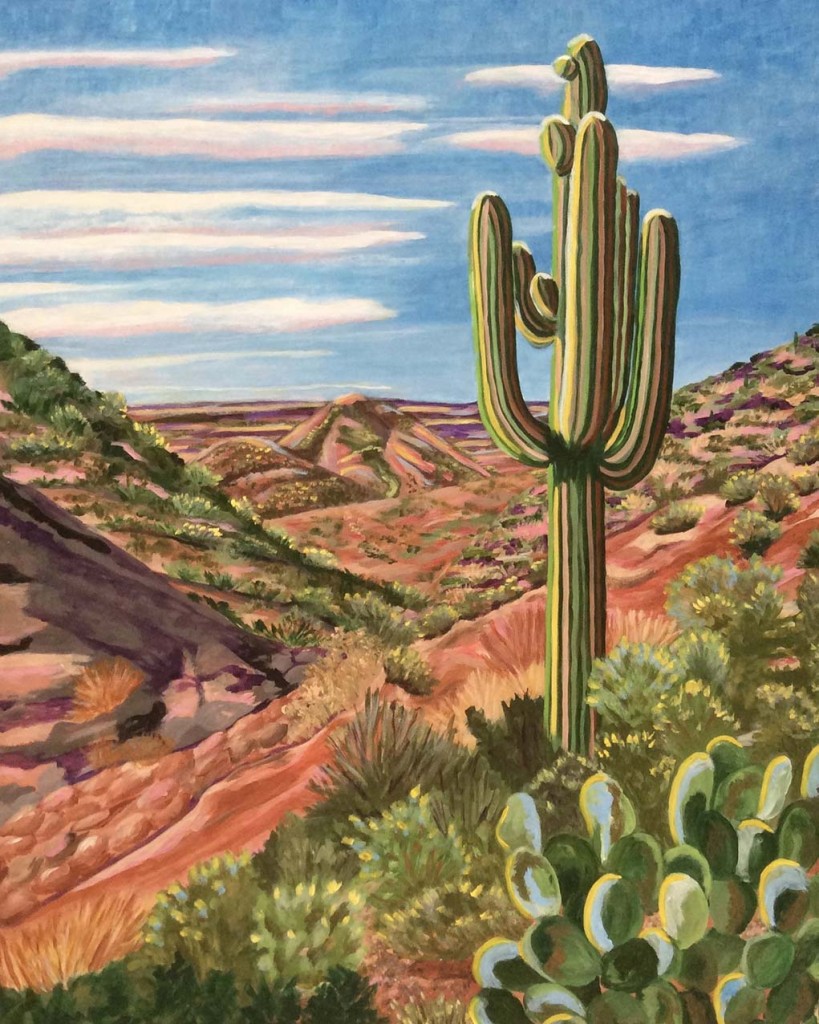 The third annual "It's Art for Land's Sake" exhibit and sale, featuring juried entries and finalists, will be open to the public at the Desert Foothills Library in Cave Creek, March 4 – 11, 2017.  The show juror will be local artist, historian and publisher of True West magazine, Bob Boze Bell. All art must depict a specific Desert Foothills Land Trust conservation property, and must reflect the Land Trust's conservation mission. Works depicting plants or animals are acceptable if they are found on a Land Trust property. A percentage of the proceeds will benefit the Land Trust's conservation work and the Desert Foothills Library. For more information about submitting art, please visit the Land Trust's website at www.dflt.org. The deadline for entries is February 13, 2017.
About Desert Foothills Land Trust:
Desert Foothills Land Trust works with landowners, communities and partners to protect the most special and important natural areas in the Arizona communities of Carefree, Cave Creek, North Scottsdale, North Phoenix, Anthem, Desert Hills and New River. The Land Trust has permanently protected more than 680 acres on 23 preserves, many of which are open to the public for exploration and passive recreation. In Aug. 2016, the Land Trust was awarded renewal of their accredited status by the national Land Trust Accreditation Commission – a mark of distinction in the land trust community. More information is available at www.dflt.org or 480‐488‐6131.