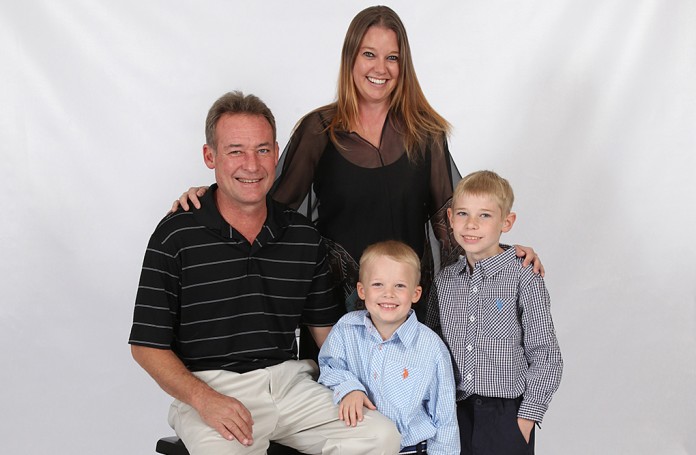 CAVE CREEK – The owners of Four Seasons Home Services, Kevin and Jessica Morriston, want to remind homeowners that if they haven't done so, they should get in their second manufacturer-recommended HVAC tune-up before year end. It not only keeps units working efficiently but it also saves cash!
The Morristons were steadily busy with the home watch side of their business – Scottsdale Customized Home Services – over the summer, but now that the snowbirds have returned, they want their neighbors to know they can still help, even if they live in the area full-time. "We still have our vendors and can set up appointments for people and meet them at the house," Jessica assured.
Kevin has been on call for several part-time residents who returned to dead car batteries. He bought a battery booster and can jumpstart a vehicle promptly if your auto club can't. "We're really here for anything our clients need," Jessica added. As always, if you're not sure if Scottsdale Customized Home can help, just ask, especially during the holidays when time fleets far too fast!
As lives become more automated, Jessica said customers are opting for Wi-Fi thermostats. "Because so many people don't live here full-time or there are those who are tech savvy, they love that they can adjust the temperature remotely or keep an eye on their systems on their phones. There are advanced systems that can send alerts if something goes wrong. It's a great time to switch over to one of them," Jessica explained.
If guests are coming, make sure to keep them comfortable with an efficient heating/cooling system serviced by Four Seasons Home Services. If you'll be out of town, consider Scottsdale Customized Home Services to keep an eye on your place while you're gone. Whether you're a new customer, a longtime client or one soon-to-be, the Morristons offer thanks to their neighbors for their support and business in 2016 and wish everyone a safe and happy holiday season.
Contact Four Seasons Home Services and/or Scottsdale Customized Home Services at 480-489-3210 or visit www.fourseasonshs.com.