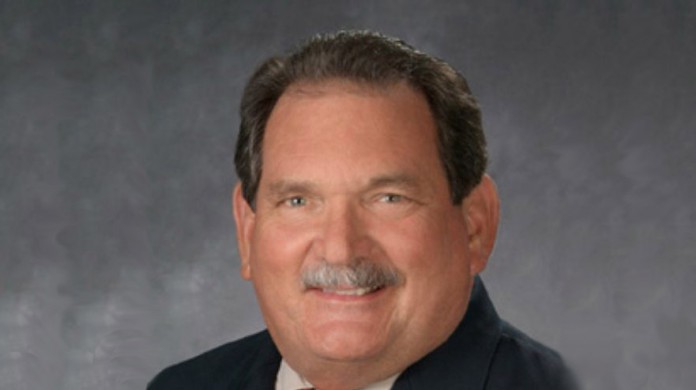 PHOENIX – On Nov. 7, Sonoran News published an article "Desert Ridge JP Clancy Jayne to leave post in disgrace," delineating the 74-page amended statement of charges filed by the Disciplinary Counsel of the Arizona Commission on Judicial Conduct against Desert Ridge Justice of the Peace Clancy Jayne, who recently lost his bid for reelection.
Jayne, who has been publicly censured, reprimanded and/or warned on at least five previous occasions for misconduct since he began serving as JP in 2009, is fighting the current batch of charges, while it appears a pro tem judge is serving the duration of Jayne's term until the newly-elected JP Cathy Riggs is sworn in.
At 5:33 a.m. on Nov. 9, Jayne sent out an e-mail addressed to "Friends" with the subject line "Senseless Charges."
Jayne wrote, "All of you at this point have read the evil and senseless charges made against me. It has become second nature for me to have to deal with such charges, having suffered under this evil for 8 years.
"As will be shown, I am being senselessly charged with unsupported things. I have not done anything wrong. I just done things differently."
While Jayne claims he has been unfairly targeted for the past eight years, it should be noted he previously acknowledged wrongdoing in his written responses to prior charges.
Jayne claims the new charges have been brought by a fellow judge "who just cannot handle things that I have done. Since these things have never been done before, he is convinced there must be something wrong."
Jayne says the charges were made orally, never in writing, and were then accepted by the Commission.
He went on to say, "While it has taken over 7 years of the nonsense to finally come to this situation, in the end it will be clear I have never done a single thing wrong.
"My mistake was not bringing this to a head years ago. But eventually it will be shown there is nothing judicial about these charges. They are all political. And there is no ethical violation."
Jayne concluded his email by stating, "The bottom line turns out is the Commission Chairman, who I have openly made fun of for several years, is abusing his power. This will be clear at the end of this evil cycle," and referred all questions from the press to his Attorney David Brooks.
Maricopa County Superior Court Judge Joseph C. Kreamer, a member of the Arizona State Bar since 1989 with a stellar resume, is chairman of the Commission.
Although Jayne claims all the charges against him were made verbally, that is simply not the case. There were, in fact, written complaints addressed in the Commission's Oct. 19 statement of charges.