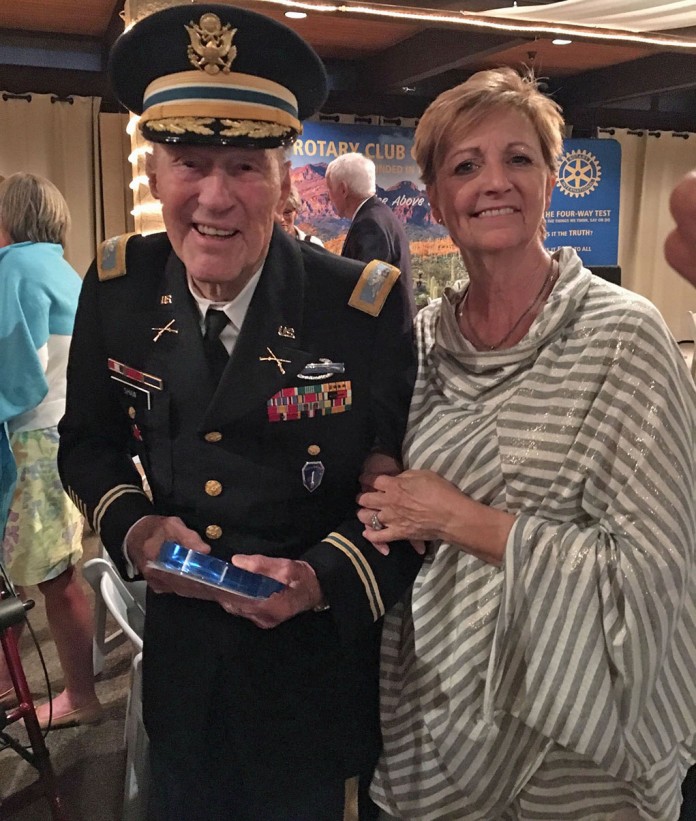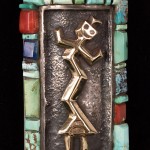 SCOTTSDALE – If there was one thing the late Colonel Park Shaw was known for, it was his amazing zest for life. A Carefree resident, Colonel Shaw served valiantly in World War II, and later was active with the Rotary Club of Scottsdale, not only as a past president, but with perfect attendance for 42 years. He traveled the world extensively, visiting 143 countries on all seven continents. Many of the items he collected from his trips and family inheritance will be auctioned at J. Levine Auction & Appraisal during its three-day auction on Friday, Saturday, and Sunday, Nov. 25, 26 & 27.
"We are honored to represent Colonel Shaw's estate. He was revered both for his heroic military record and tireless service to our community," said Josh Levine, J. Levine owner and auctioneer.
Colonel Shaw graduated from the Kentucky Military Institute in 1942 and was immediately enlisted and commissioned as a 2nd Lieutenant at Fort Benning, GA. In World War II, he participated with General MacArthur with the initial assault on Luzon in the Philippines in 1945. He later was involved in the initial occupation of Hokkaido, Japan. After the war, Colonel Shaw served on the General Staff of the 6th Army at the Presidio in San Francisco.
In 1991, he was inducted into the Infantry Officers Candidate School Hall of Fame – an honor bestowed upon only one percent of its graduates. In 2006, Colonel Shaw was inducted into the Arizona Veterans Hall of Fame awarded by Governor Janet Napolitano.
The November auction features Colonel Shaw's impressive collection of more than 30 exceptional and rare Native American gold, silver and gemstone bolo ties made by renowned artists, including  Charles Loloma, Jesse Monongya, Toby Henderson, Will Denetdale, Watson Honanie, Vernon A. Begaye, Arnold Goodluck, Lawrence Saufkie, Beverly Etsate and many others.
Colonel Shaw's wife, Cherri, said her husband made an effort to get to know the artists who created his bolo ties, and that he loved wearing them, whether getting together with friends for a casual meal or going out to a more formal dinner.
"Park was passionate about collecting bolo ties, and everywhere we went, people commented on them," Mrs. Shaw said. "People were captivated by him and his stories about his trips around the world and friends he made, including Ronald Reagan, John Wayne, Norman Rockwell, Neil Armstrong, Robert McCall and many others."
Colonel Shaw's estate collection also includes a painting featured in the 1979 issue of Arizona Highways by Larry Toschik.
Several cars from other fine estates also will be auctioned in November, including a 1939 Mercury V8 two-door sedan coupe; 1947 Lincoln Continental convertible; 1947 Hudson; 1956 Ford Fairlane Victoria two-door coupe; 1957 Mercury Montclair Hardtop; and a 1967 Lincoln Continental four-door convertible.
In the near future, J. Levine will feature a unique separate auction of Colonel Shaw's incredible military memorabilia and collectibles consisting of autographs, photographs, interesting archives of World War I and World War II, and more.
Levine Auction & Appraisal is located at 10345 N. Scottsdale Rd., in Scottsdale, on the southeast corner of Shea Boulevard and Scottsdale Road. Doors open at 9 a.m. with the auctions starting at 11 a.m. each day. The auction house is currently open for a free preview from 9 a.m. to 5 p.m.
For more information, visit www.jlevines.com or call (480) 496-2212.