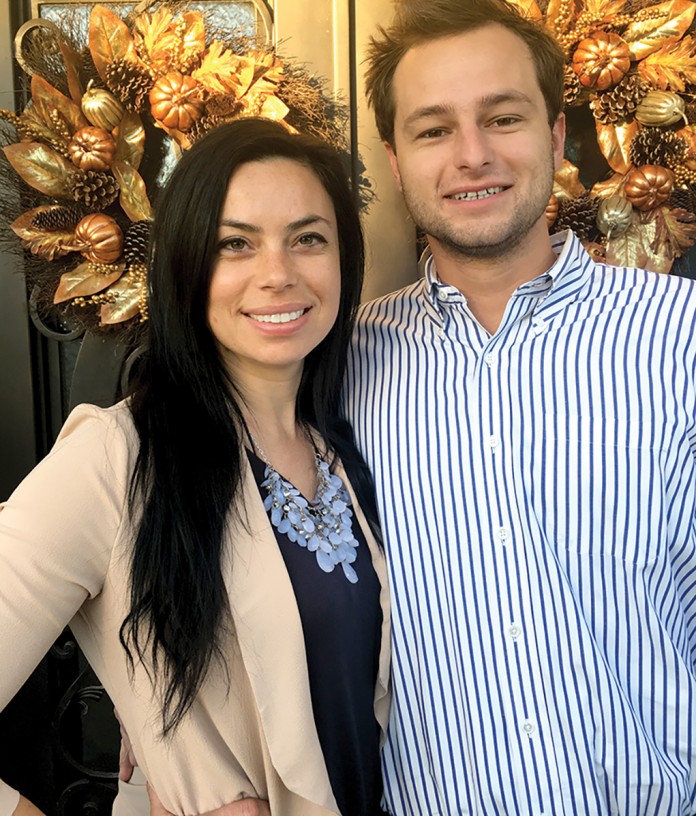 CAREFREE – Residents at the Heritage at Carefree Retirement Living love the fact it's genuinely a family affair. Donna and Marin Holbura built the facility in 2006 and have run it ever since, even bringing in their kids, Michael and Christina, to help when they were young. "When they were little," Donna explained, "they used to have bubblegum competitions with the residents and be part of our ice cream socials. We'd do Easter egg hunts, which the residents really enjoy since many times their grandchildren can't be with them on the holidays. We have a lot of fun."
After college and having her own two children, the Holburas are happy to have Christina back as assistant director. "I'll be overseeing a little bit of everything," she said. "I'll be building relationships with the residents, addressing any questions family members may have and general management."
Donna added, "With Christina's little ones, we have a fourth generation involved!"
Michael will continue to do the Heritage's marketing.
Before the year ends, there are plenty of festivities planned for the holidays at the Heritage. On Dec. 2, the community is invited to a 6 p.m. tree lighting ceremony. The Happy Valley Boys Choir will be singing and entertaining and the event is free. A Christmas party will be held on Dec. 16 starting at 4 p.m. An RSVP is necessary and the cost is $25 a person. In addition to entertainment by Guys and Dolls, attendees are served dinner and will help raise money for a good cause. Each year before the event, residents decide which charity to support and all monies raised go to their collective choice. (In the past they've chosen notables like St. Mary's Food Bank and Phoenix Children's Hospital.) If you're considering retirement living in luxury, elegance and comfort, come out for holiday fun and show off your philanthropic side on Dec. 16.
The Heritage at Carefree caters to all kinds of retirees – independent, assistance required and memory/Alzheimer and nursing services needed. Floor plans include studios, one- and two-bedrooms and suites. See more online at heritagecarefree.com or call 480-488-1622. The Heritage at Carefree Retirement Living is located at 36590 N Pima Rd. #3481.