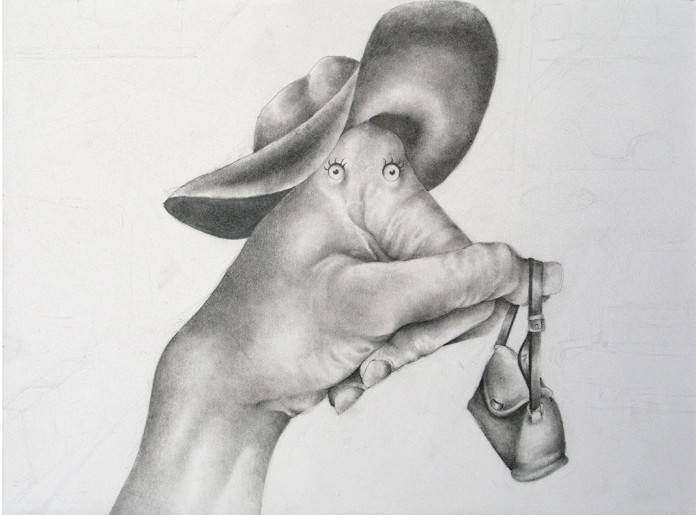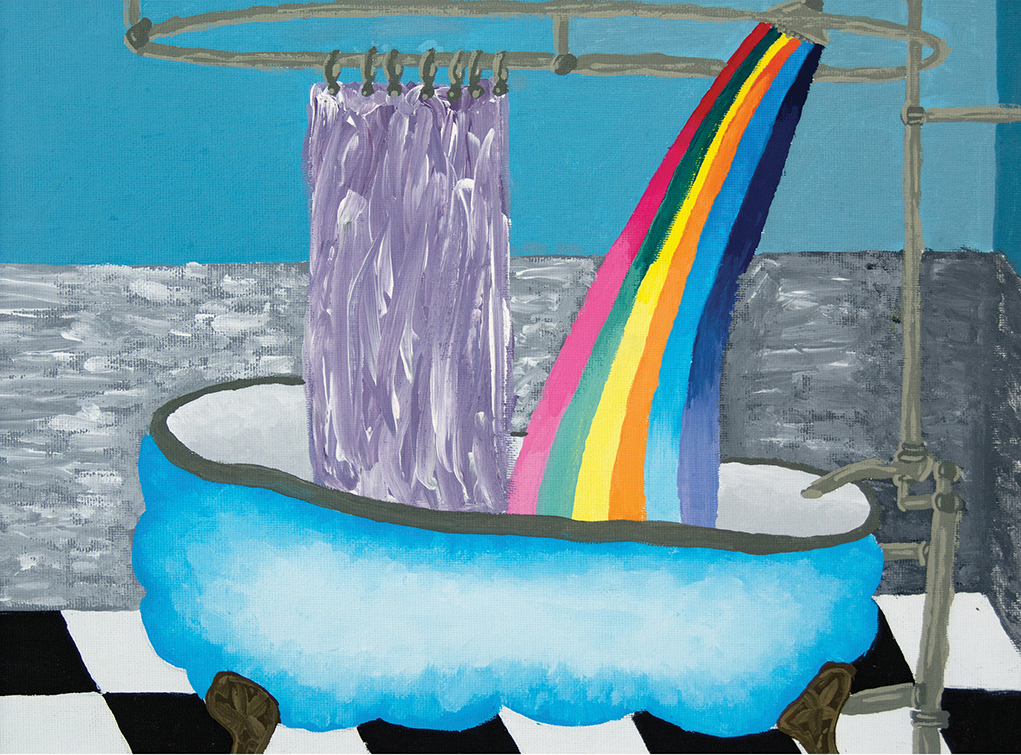 SCOTTSDALE – Original works of art from 67 students in third to 12th grades will be on display from Nov. 1 – 29 in conjunction with the Hidden in the Hills Studio Tour and Sale, Arizona's largest and longest-running artist studio tour set for the last two weekends of November, (Nov. 18, 19, & 20 and Nov. 25, 26, & 27).
A celebration of the students' art will take place at Desert Foothills Library, located at 38443 N. Schoolhouse Road in Cave Creek, from 6 p.m. to 7 p.m. on Thursday, Nov. 10. Open to the public, the event will feature a chance to preview the students' artwork and provide a chance to meet the student artists. Light refreshments will also be served.
"Kids have a fresh perspective on things that we forget as we get older and it's good for the community to see what they are interested in and enjoy," said Julie Bergman, Youth Art Studio 1 coordinator. "And the kids get to experience an actual artist reception and see their work hanging in a gallery space. It is a wonderful event for all ages."
Student artwork comprises the Youth Art Studio 1 at the Library, one of 47 studios open to the public during the 20th Annual Hidden in the Hills Studio Tour. A signature event of the non-profit Sonoran Arts League, Hidden in the Hills features 188 artists at studio locations throughout the scenic Desert Foothills communities of Cave Creek, Carefree and North Scottsdale.
The free, self-guided studio tour offers seasoned collectors and art enthusiasts a rare chance to observe artists at work in their private studios, which are open to the public from 10 a.m. to 5 p.m. during the six-day tour. All Hidden in the Hills artists are Sonoran Arts League members, and many guest artists also set up to demonstrate.
Youth Art Studio 1 will display artwork from 67 students, selected from among more than 120 pieces submitted for consideration last spring. The pieces were chosen by jury, based on the student's composition, use of color and general creativity.
"Art is necessary," said Bergman. "It encourages critical thinking, increases self awareness and communicates across cultures. Art makes our communities better places to live."
For more information, call (480) 575-6658 or visit www.SonoranArtsLeague.org.