CAREFREE – Visitors from all over the valley were once again delighted by artist Ray Villafane's Enchanted Pumpkin Garden with his pumpkin scenes, pumpkin carvings and sand sculptures on display throughout the Carefree Botanical Gardens.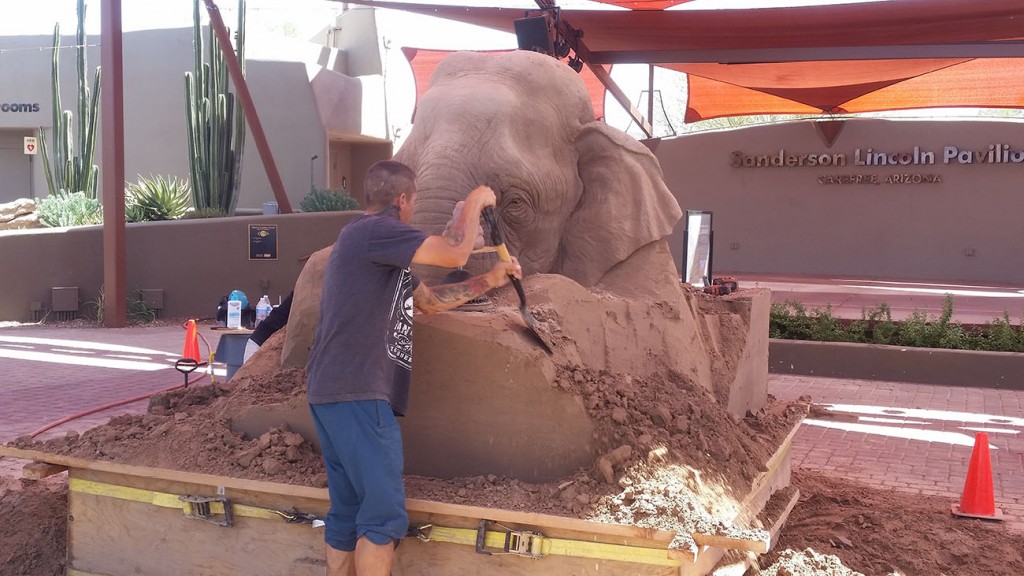 Gina Kaegi, the town's marketing director, stumbled across Villafane, a world renowned pumpkin carver and sand sculptor, last year to come up with an event that could be held during the fall and the Enchanted Pumpkin Garden was born.
The overwhelming success of last year's event prompted the town to hire Villafane to not only do another Enchanted Pumpkin Garden event this year but other projects throughout the year.
Earlier this year, Villafane produced some sand sculptures in the gardens, including the whimsical elephant playing chess with a mouse that was prominently displayed in the Sanderson Lincoln Pavilion.
Villafane's creativity is boundless and he never disappoints.