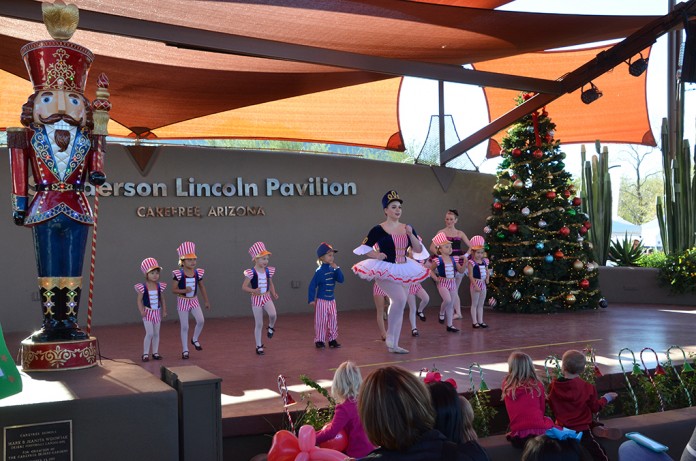 CAREFREE – Every year, Arizona's desert terrain comes alive with winter wonderland spirit at the Carefree Christmas Festival. Now in its 9th season, the annual event has become an iconic holiday celebration that offers merriment, entertainment and fun for the whole family. This year, the festival will take place, December 9 – December 11 in downtown Carefree, a scenic destination for both locals and visitors. The main events take center stage in the Carefree Desert Gardens and Sanderson Lincoln Pavilion, 100 Easy Street.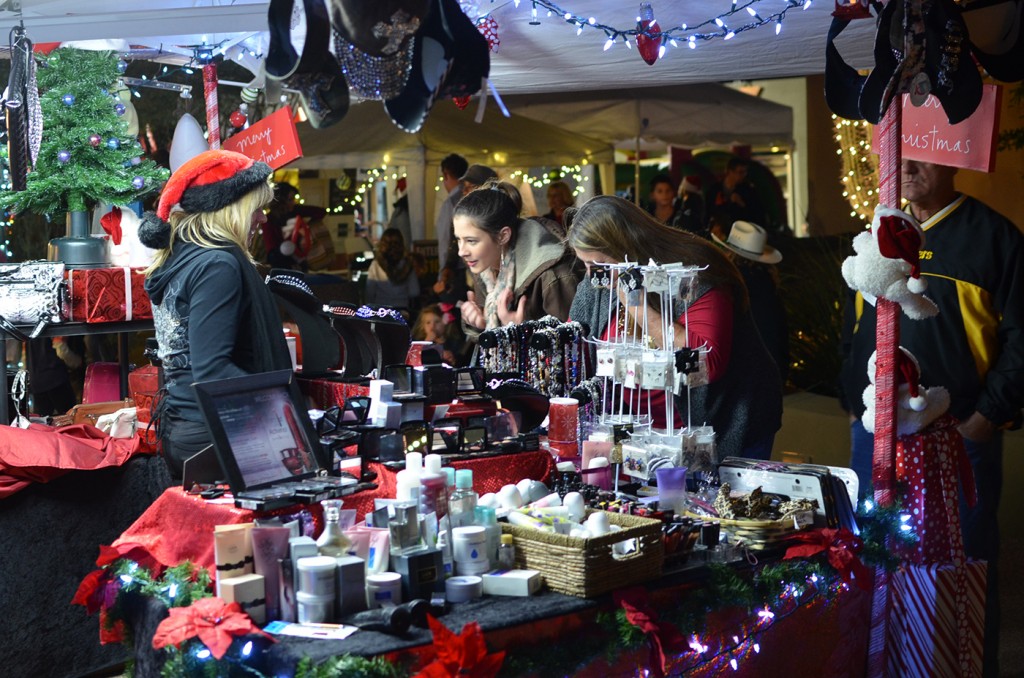 The entirely free event runs all day on Friday and Saturday, from 10 a.m. – 9 p.m., and 10 a.m. – 5 p.m. on Sunday.
Carefree's four-acre desert botanical gardens provide a stunning backdrop for the event. The winding paths showcase thousands of exotic plants and cacti that are illuminated for the festivities. Santa's Grotto is open to visitors who want their picture with Mr. Claus, and children are invited to leave their Christmas lists in Santa's mailbox. Even Mrs. Claus makes an appearance for story time hour.
Renowned throughout the Valley for its expansive Kid's Zone, families flock from all over to play in 35 tons of real snow created especially for the Carefree Christmas Festival. Children and adults are invited to ride the snow slide and use the multiple sleds for all who wish to fly down the icy chute. Open all weekend long from morning until night, kids can be seen throwing snowballs and making snow angels.
Designed for all ages, the Carefree Christmas Festival's entertainment includes North Pole train rides throughout town, nighttime carriage rides, an inflatable bounce house, holiday face painting and balloon animal making artists.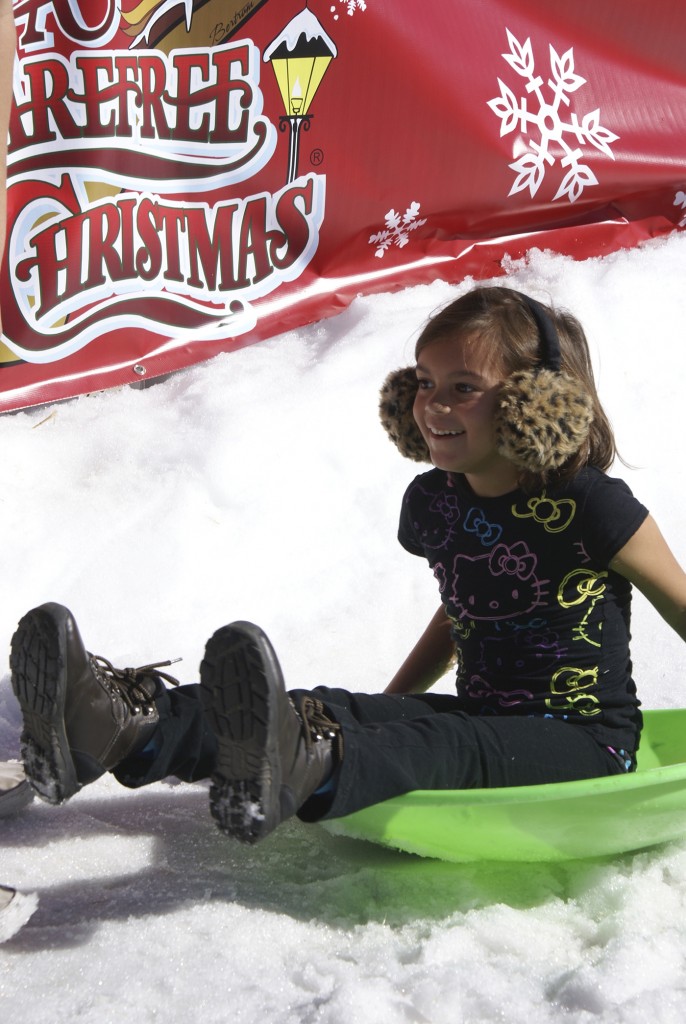 The lighted holiday village offers daytime and late night shopping with nearly 100 artist booths and vendors. Featuring artisan designs, handcrafted jewelry, stocking stuffer gifts, boutique apparel, and gourmet confections, there is something for everyone on your list.
Pets, dressed for the holidays, are invited to participate in the Sunday pet parade, and Foothills Animal Rescue (FAR) pet adoptions will be available on site.
For information and an event schedule visit carefreechristmasfestival.com, or call 480-488-2051.