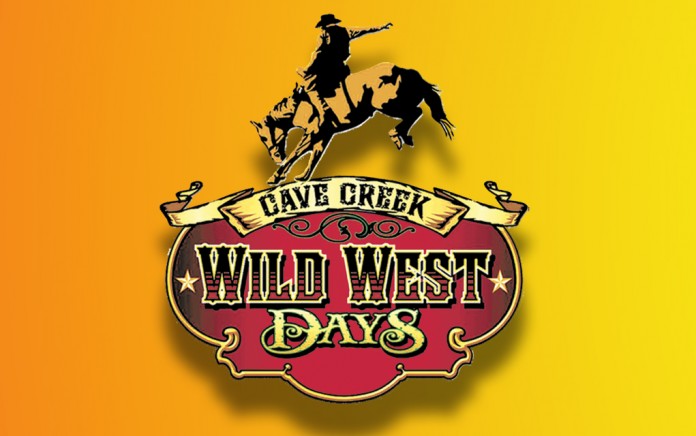 Sponsor, participate, volunteer
CAVE CREEK – If you plan to attend your favorite Wild West Days events and some of this year's new ones, your experience can include volunteering one or more days. You are invited to explain how you'd like to help so they will try to make a perfect match for you. Visit http://wildwestdayscavecreek.com/volunteer/.
The initial Wild West Days Parade deadline has passed but you can still submit an entry (there is a late fee)! The parade is Saturday, November 5 at 9 a.m.
Mutton Bustin' is open to CHILDREN 4 through 7 years old and 75 pounds or less. Registration is open for both Saturday after the parade and Sunday.
Poker Run Trail Ride on horseback starts at 9 a.m. on Sunday, Nov. 6! Test your luck — 5 stops to draw cards along a two plus hour Cave Creek scenic route.
The Bachelor / Bachelorette Auction is Thursday, Nov. 3 with check-in at 6:30 p.m. Auction begins at 7 p.m. Contestants must be 21 years of age.
Check-in for the 1st Annual Wild West Days Motorcycle Run takes place at 7:30 a.m. on Saturday, Nov. 5.
Team bull riding competition, First Annual Wild West Days Battle of the Bars, is Friday, November 4 at 6 p.m. Register your team now!
Register to compete for Ms. Wild West Days (women over the age of 21) Friday, November 4 at 6 p.m.
½ Pie Eating Contest is Sunday, November 6 from 1 – 3 p.m. Participants will be grouped according to age: 11 and under, 12 to 15, and 16 and up.
Your company can register now to sponsor a pig in the WWD Pig Races on Saturday, November 5 after the parade.
Become a Wild West Days sponsor. Packages have been designed so sponsors will receive the maximum return for their investment. Most packages include on -site representation opportunities at Wild West Days venues.
CCMEA has made it easy! Visit http://wildwestdayscavecreek.com/registration-forms/ for details and how to register for all of these events.