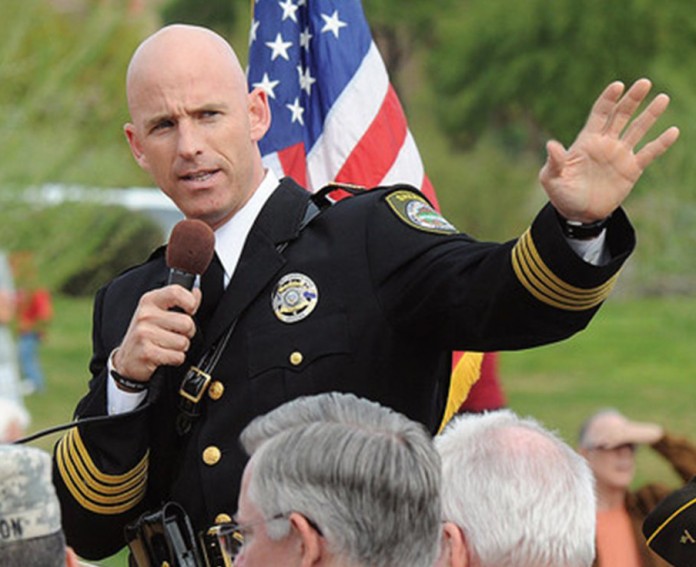 CASA GRANDE – The National Rifle Association's political action committee announced it is endorsing Pinal County Sheriff Paul Babeu in his race for Congressional District 1.
The NRA Political Victory Fund announced Monday it gave Babeu an A rating and its endorsement for the November election.
"I'm a proud and enthusiastic supporter of our 2nd Amendment rights," Babeu said. "While Tom O'Halleran's wants to erode our protections, I will be a consistent supporter of the freedom to bear arms."
Babeu faces Republican-turned-independent-turned-Democrat O'Halleran for the open Congressional District 1 seat vacated by Rep Ann Kirkpatrick.
Babeu is a life member of the NRA and has counseled Arizonans to responsibly carry firearms, especially in areas in Pinal County where human and drug smugglers are known to roam.
"The police can't be there all the time for every citizen," Babeu said. "Self-defense is imperative especially in our rural areas. Congress must not infringe on our right to protect ourselves from danger."
Babeu is a veteran of the Iraq War and spent 20 years in the Army National Guard, rising to the rank of major. In addition, Babeu commanded 700 troops on the Arizona-Mexico border as part of Operation Jump Start, which helped reduce illegal immigration and drug smuggling by 94 percent in the Yuma Sector. He was first elected Pinal County Sheriff in 2008 and won reelection in 2012.