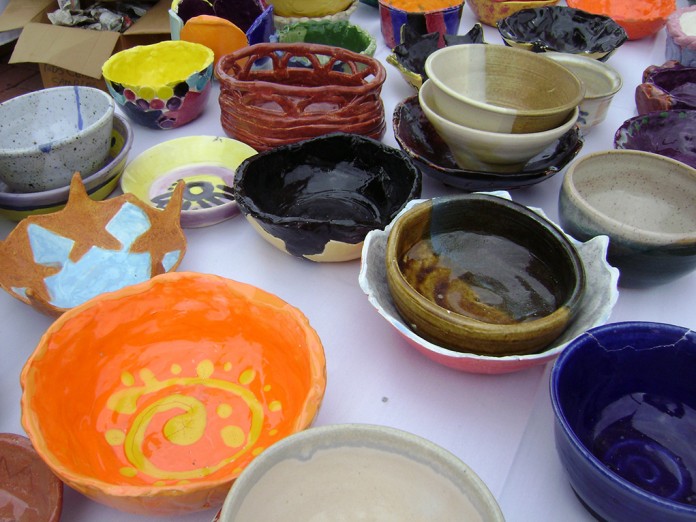 CAVE CREEK – It's an international effort to fight hunger, but locally, it has been one of the largest fundraisers for the Foothills Food Bank and Resource Center, raising thousands of dollars over the past 15 years. And, this year, the 16th Annual Foothills Empty Bowls Project Lunch will take place at a new venue, Harold's Cave Creek Corral, 6895 E. Cave Creek Rd., in Cave Creek, on Friday, October 21 from 11 a.m. to 1 p.m.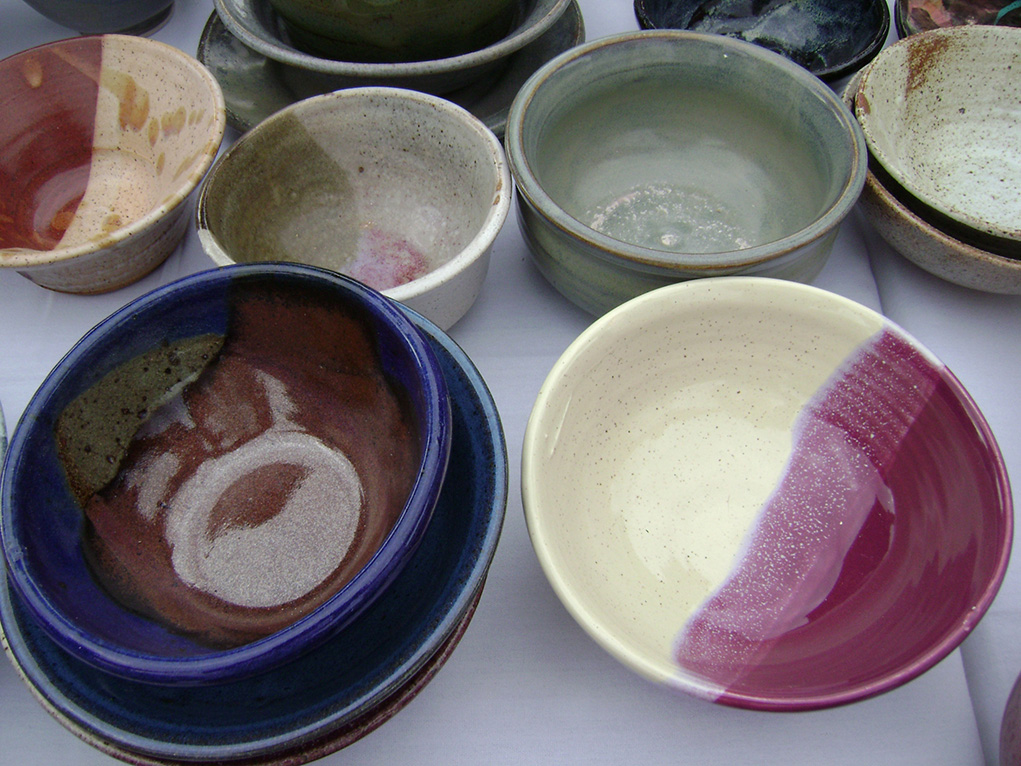 As in previous years, patrons can choose to purchase an original, artist-crafted bowl, dine on pasta provided by Harold's Corral, and bid on the artwork offered by members of the Sonoran Arts League in the silent auction. More than 2,000 hand-crafted ceramic and glass bowls will be available for a requested donation of $15. Credit cards are accepted.
The Foothills Empty Bowls Project began 16 years ago with only 850 bowls. Today, thanks to the efforts of local artists and students, over 2,000 bowls will be available to generate much needed funds for The Foothills Food Bank and Resource Center, which assists families who reside in Anthem, New River, Desert Hills, Carefree, Cave Creek and other North Valley areas.
Pam DiPietro, the food bank's executive director, said the need for services has increased nearly 10 percent since a year ago. And, looking back eight years, the demand has increased significantly.
"In the month of January 2008, the Foothills Food Bank served 74 families with 3,862 pounds of food. By comparison, this past June, we gave 625 families 74,231 pounds of food," DiPietro said.
The Foothills Food Bank also is in need of monetary donations, which they use to pay people's rent, utility, medical, car repair and other bills.
Carole Perry, Empty Bowls chair, can be credited for bringing the popular event to the Desert Foothills. The Empty Bowls Project, an international effort to fight hunger, was started in the fall of 1990 by two potters in Michigan to help raise money for a Thanksgiving fund drive for a local food bank. Since then the idea has spread around the world.
"People love to see the diverse selection of bowls, and this year, with the event moving to Harold's, the upbeat ambiance and delicious pasta will make the event a memorable one," Perry said.
For more information about the 16th Annual Foothills Empty Bowls Project, call 480-488-1145 or visit www.SonoranArtsLeague.org.