CAVE CREEK – During Monday night's Call to the Public, C.W. Jensen stated there were 500 cars at Harold's as he noted what a big thing football is in Cave Creek.
He suggested council move its meetings to Tuesdays during football season so more people would attend council meetings.
Interestingly, Cave Creek Unified School District voted in April to move its governing board meetings from Tuesdays to Mondays so board members could participate in district activities that are on Tuesday evenings and, according to Superintendent Debbi Burdick, it was also hoped the change would increase attendance at the meetings.
Maricopa County Sheriff's Office Captain Kip Rustenberg announced the fifth annual Public Safety Fair will be held on Saturday, Oct. 8 from 10 a.m. to 2 p.m. at the church at Central Avenue and Carefree Highway. She said the event, which is hosted by MCSO, Daisy Mountain Fire and Honor Health, is great family fun as she described several of the demonstrations and exhibits.
With Councilman Ernie Bunch absent, council voted unanimously to pass a resolution accepting the canvass of the official Aug. 30 election results.
Mayor Vincent Francia commented this will be the first time in his 20-some years serving on council that there will be three females on council.
Town Manager Peter Jankowski provided council with an update on the town's west side water line improvements.
He said they will be increasing the water pressure in the lines to 100 PSI. He said they will be doing it in 5 PSI increments over the course of the next two weeks so the increase in pressure, hopefully, will not burst people's water lines.
Jankowski said the increase in pressure could destroy private pressure reducing valves (PRVs)
He said the pressure is currently 50-70 PSI at Joy Ranch Road.
Jankowski wanted direction from council on whether or not the town would be in favor of taking responsibility and compensating residents if the project causes damage.
Francia said he would be in favor of compensating customers, since it is something the town is doing.
Councilman Dick Esser said "No," being a firm subscriber to everything on the customer's side of the meter being the customer's responsibility and everything on the other side of the meter being the town's responsibility.
Councilwoman Susan Clancy asked how many homes might be affected.
Jankowski said there are about 300 homes that could potentially be affected.
There was a lot of emphasis placed on notifying residents with Francia stating the notification should be included in water bills, on the town's website and in the newspaper.
Town Attorney Bill Sims said the town needs to take steps to notify customers and he could legally justify the town taking responsibility if it chose to do so.
Jankowski said the town still may need a booster station at 24th Street and Joy Ranch Road.
Clancy asked if the town would also be liable for any flooding as well.
Vice Mayor Steve LaMar asked if replacing the PRVs one time would be a one-time fix or if this would be an ongoing problem.
Sims indicated the risk pool sells insurance for such things and he would find out how much it costs.
LaMar said there are countless things that could blow out private water lines and/or PRVs and stated this was something they needed to think long and hard about.
Town Engineer David Peterson explained they would be increasing the pressure north of Cloud Road and east of 24th Street and reducing pressure in other areas.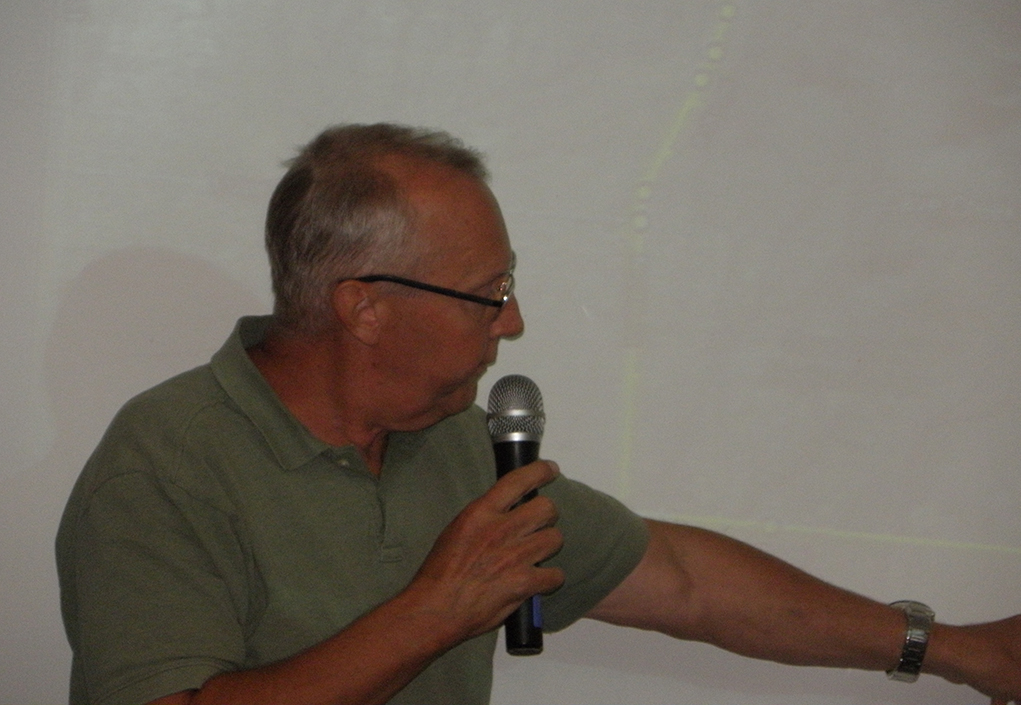 LaMar verified that a pump station and tank to the north, costing between $200,000 and $300,000, would solve the problem.
He questioned the wisdom of paying out the same amount in potential claims instead.
LaMar said, "It seems to me it's time to do it right."
He confirmed the town's proposed $8,000 fix was just to get potable water to the west side but if they wanted to fight a fire they would have to do this again.
Jankowski said they were discussing the possibility of placing a pump on state land.
Sims explained, in most jurisdictions, citizens are notified of the pending improvements, and require customers install equipment to protect their property.
LaMar asked if Cahava Springs can't sell bonds and were to go belly up if the town would have to this project regardless of Cahava.
Jankowski responded, "Yes."
LaMar said he wasn't fighting it but just didn't want any surprises.
He stated, "This is a $500,000 thing not $8,000."
Jankowski said it would be around $250,000.
Francia said the IGA (intergovernmental agreement) between the town and Cahava Springs Improvement District will be coming to council on Sept. 19.
Peterson showed a map of the water line and indicated where the system has pressure relief valves and pressure monitors.
During public comment, Ron Sova asked if the 300 homes that may be affected have PRVs.
Jankowski said they didn't know since there was no requirement to put one in when many of the homes were built.
Sova asked if the town's goal was to still put in eight-inch lines.
Jankowski said the town will try to utilize the existing four and six-inch lines but if that doesn't work they will have to upgrade them to eight inch.
Anna Marsolo said she was glad the vice mayor clarified the improvements have nothing to do with Cahava Springs and asked, "Why is there a reimbursement agreement?"
Marsolo said, "We are a community. Why don't we do a fundraiser? We raised $87,000 for the Buffalo Chip," and asked council to think of that as an option.
Bob Morris said the town had a 2013 water plan and stated the town can't afford to provide fire protection.
He said houses are designed for 50 PSI and called high pressure a national problem.
Morris said the key is notification and stated, "You've got to tell them they need a PRV if their pressure is over 80 PSI. Don't make this worse than it is. You need to give people time to do this.
Kerry Smith said the town could get an assessment as to how old most of the affected homes are by looking up the water service addresses on the county assessor's website.
He said they would be able to determine how many have sprinklers and could look it all up in a matter of hours.
Francia asked if he was volunteering.
Smith said he was not but willing to show staff how to look it up.
A man who said he lives on Rockaway Hills Drive said no appliances are designed to operate at 120 PSI but rather at 60 PSI.
He also stated the town code requires homes to have pressure regulators.
David Smith said he is probably someone who would be affected by the increased pressure and said he's had a blowout that cost him $8,000.
He said increasing pressure on the west side by 50 PSI would boost his pressure to 180.
Katya Kincel stated, "We wouldn't be here if Cahava hadn't gone bankrupt."
She then asked why the packet didn't include a written report of the presentation made and stated, "I don't have fire hydrants at Echo Canyon either."
Terry Smith thanked council and the town on behalf of the west side for all the effort they've been putting into getting them water.
He said, "The town code says you have to have a regulator."
Smith said the town should notify residents but not be responsible for damage.
Francia said the issue of the town taking responsibility will need to come to council as an action item on Sept. 19.
Sims said he only received a draft of the IGA from Cahava for the lease that day and would need to receive the reimbursement agreement the following day for it to be on the Sept. 19 agenda.
Jankowski said he needs direction from council regarding requests for water, especially in the Desert Hills area.
Council voted unanimously to schedule a work study session at 7 p.m. on Monday, Sept. 26 to discuss the issue.