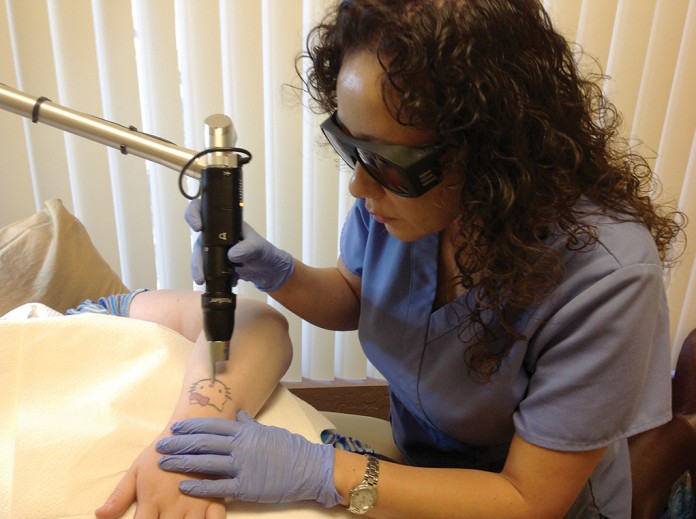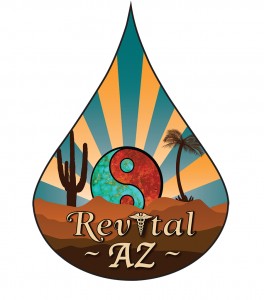 CAREFREE – For Revital-AZ Laser and Med Spa owner Rosalie Andaverde, RN, and her medical director, Dr. Mark Biliack, there's no better feeling than being able to help others look their best and build confidence. Just the other day they received a call from a client who said, "Thank you for making me feel pretty again."
Since opening last December, their client base is growing and the results have been amazing! They are attracting patients from as far away as Tolleson, Goodyear and Ahwatukee.
After recently adding non-surgical Coolsculpting, they've had about 30 people of all ages from 20s to 70s try the procedure. It's ideal for those stubborn so-called love handles or not-as-flat-as-you'd-like bellies. "We say, 'If you can squeeze it, we can freeze it,'" Andaverde laughed. Of course, the sculpting is coupled with a healthy diet and exercise for the best success.
Revital-AZ's "vampire facelift" remains a hit; another procedure gaining in popularity – tattoo removals. Andaverde and Biliack agree they chose the best equipment for the job in Picosure.
It's genuinely a full service med spa with photofacials, Botox, IV nutrient therapy. A recent recipient of an energizing cocktail planned, prior to her "infusion," to go home and tidy up then go to bed. Once she received the treatment, she cleaned (and cleaned some more), stayed up way late and still felt great! They work not only by increasing hydration, energy and immunity but are coupled with anti-oxidants for anti-aging.
Who doesn't want a thicker head of hair? At Revital-AZ, they offer hair recovery for thinning hair and male pattern baldness. Easier than hair transplants and results are typically evident in three to six months. Call to see if you may be a candidate at 480-629-5776.
Revital-AZ is located at 7401 Easy St., Ste. D. See more online at revital-az.com or on Facebook.