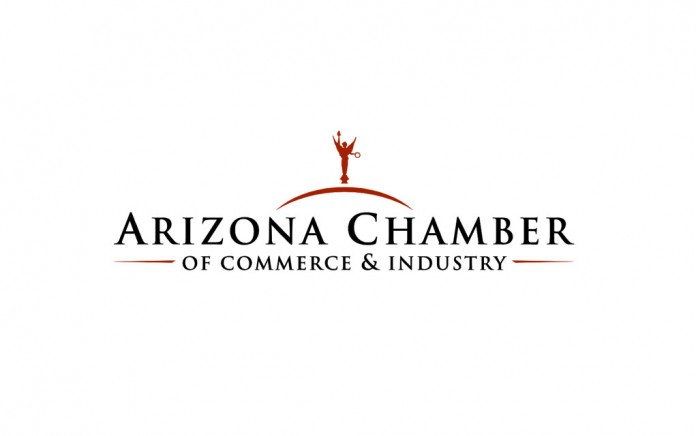 PHOENIX – Last week, Glen Hamer, president and CEO of the Arizona Chamber of Commerce and Industry sent a cease and desist letter to Justice of the Peace Clancy Jayne requesting he immediately remove the chamber's name and/or logo from any and all campaign materials.
Jayne, who has been reprimanded five times by the Commission on Judicial Conduct, was apparently recycling decade-old signs from when he ran for the Arizona House of Representatives and, while he covered up "House of Representatives" with the word "Judge," he neglected to cover up the old endorsements he may have had as a one-term representative.
Hamer stated Jayne was using the Chamber's name and logo in a manner that insinuated a formal endorsement.
He wrote, "The Chamber undergoes an extensive, formal process to select its slate of endorsed candidates for each election cycle. While we do weigh in on a variety of races around the state, the Chamber has not, nor plans to, endorse in races for Justice of the Peace. Your use of the Chamber's name and logo in your Desert Ridge Justice of the Peace campaign materials, therefore, is a misuse of our brand that not only violates our legal rights, but also misleads voters. Accordingly, we expect that you will swiftly remedy the situation."
Hamer explained the Chamber's endorsements for any candidacy is limited to that specific race and election cycle alone and emphasized it was critical that he promptly remove any and all indicia of the Chamber from his campaign materials.