Free sketch of all animals adopted between 11 a.m. and 1 p.m.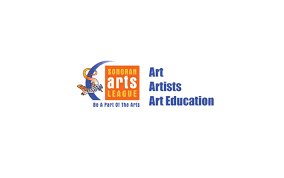 SCOTTSDALE – Sonoran Arts League is partnering with animal rescue groups Paws & Claws and Rescue Pals for Pet Adoption Days at the Gallery at el Pedregal on Sat., Aug.13, from 11 a.m. to 1 p.m. The adoption event will take place at the gallery located on the second floor of el Pedregal, 34505 N. Scottsdale Rd., in Scottsdale.
The public is invited to peruse the art at the Gallery, provided by Sonoran Arts League members, while meeting and interacting with a variety of dogs and cats who will be up for adoption.
Patrons will receive a free sketch of any animal they adopt during Pet Adoption Days.
Paws & Claws was founded in 2006 and rescues all breeds of dogs and cats. Animals are found and rescued from the streets, Maricopa County Animal Care and Control, in the desert or surrendered by their owners. The pets are then placed in caring foster homes while they wait to be adopted.
Rescue Pals began as three women were training to walk in the Susan G. Komen 3-Day Breast Cancer 2010 walk together. In order to train, they approached Pal's Inn Pet Resort in Fountain Hills and asked if they could walk the rescue dogs that were boarded there. Through fundraising efforts, they have been able to assist with some of the medical costs of their pals and have helped with boarding costs so that Pal's Inn Pet Resort or Rescue Pals could take in rescues of its own. Rescue Pals received it's 501c3 tax exempt status in 2013 and became a non-profit organization. In 2013 about 100 rescue dogs that had been boarded at Pal's Inn Pet Resort found a new home.
Additional pet adoption days are scheduled for Sat., Sept. 17 and Sat., Oct. 8 with other animal rescue groups.
The gallery is a unique collaboration between the non-profit Sonoran Arts League and The Boulders Resort, which provides the large space in support of art education and awareness. The art exhibited changes every four months and all work is juried.
In addition to featured work that is on exhibit and for sale, the Gallery at el Pedregal includes a youth art exhibit, a veteran exhibit, and a gift shop. The gallery is open to the public Wednesday through Sunday from 11 a.m. to 6 p.m. Admission is free.
For more information, call 480-575-6658 or visit www.SonoranArtsLeague.org.