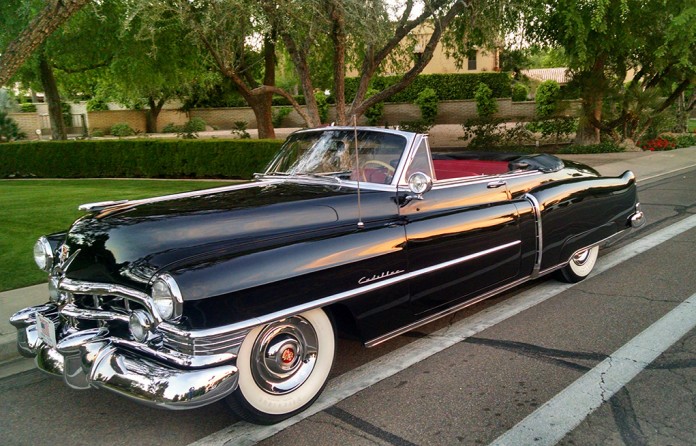 CAVE CREEK – On Saturday, October 15, the sixth Tatum Ranch Car Show will take place from 10 a.m. – 2 p.m. at Tatum Ranch Golf Club, which is located at 29888 N. Tatum Ranch Drive in Cave Creek, Ariz. Attendees are encouraged to bring non-perishable food donations and cash to benefit the Foothills Food Bank & Resource Center.
Over the past five years, the Tatum Ranch Car Show has gained the reputation as one of the premiere car shows in the valley. The event will feature exotic/sports cars, muscle cars, classics, hotrods and all makes and models of trucks from across the metro area. Prizes will be awarded in all classes with some specialty awards presented. There will be fun, music and door prizes for participants. Food and drinks may be purchased at the golf club throughout the day.
During the past three years, the event has donated 2,149 pounds of food and $3,781 to the food bank because of the generous contributions of sponsors, participants and spectators. Foothills Food Bank and Resource Center provides emergency food, financial assistance and other life necessities and resources to individuals and families in the desert foothills, which encompasses a 180-square mile area that includes Black Canyon City, Cave Creek, Carefree, Anthem, Desert Hills, New River, north Scottsdale and north Phoenix.
For more details, visit Foothills Food Bank & Resource Center, visit www.foothillsfoodbank.com or send an email to foothillsfoodbank@gmail.com. Donations for Foothills Food Bank & Resource Center can be sent to 6038 E. Hidden Valley Drive in Cave Creek, Ariz., or call 480.488.1145.