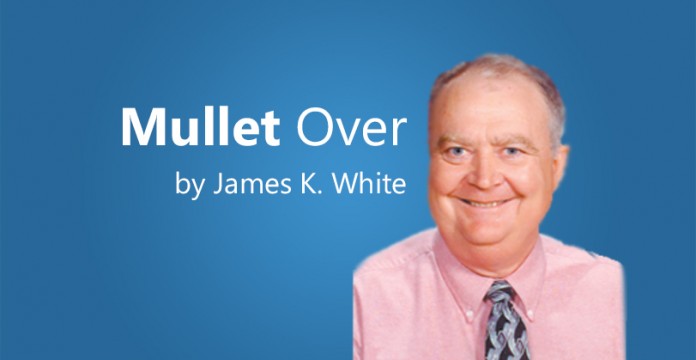 The most valuable bull in the world is unofficially a 3 year old named Bheem Donor. The animal is of the Murrah breed and a purchase price of $1.97 million was offered to the owner who resides in India. After a brief period of contemplation, the owner (Mr. Singh) declined to accept the deal. One factor in the decision may have been that Bheem generates about $45,000 per month for "conception services" fees.
There are approximately 4.5 million Irish in Ireland. Meanwhile, some 39.6 million folks in America claim to be of Irish descent.
Four of the U.S. presidents who died while in office were from the state of Ohio: William H. Harrison, James A. Garfield, William McKinley and Warren G. Harding. William McKinley had no middle name – neither did George Washington or Abraham Lincoln.
Most baseball fans have an opinion as to what major league records will never be broken. My favorite record that is never going to be matched (strictly an opinion) is the career total of pitching victories attributed to Cy Young. He is credited with 511 wins. To place that phenomenal sum in perspective – I offer that if a pitcher of today (or the future) were to tally 20 wins per year for 25 consecutive years, he would not have accumulated as many wins as did Denton True "Cy" Young.
The red diabolic figure on Underwood's Deviled Ham was created in 1870. The ground pork mixed with a special spice blend has been a popular food for 176 years. However, the William Underwood Co. of Boston has sold various fares in glass and steel/tin containers since 1822. Underwood's goods were often purchased by pioneers moving west and were consumed by thousands of troops during the American Civil War.
The gunslingers of the Old West would seem to have little chance in a "showdown" with some of the fast draw experts of today. Several of the recent competitors can draw and fire in less than .15 second. Before most people can detect movement in an opponent's hand, these cutting edge whizzes can draw and fire with scary accuracy.
Should the topic come up in one of your conversations – bronze is approximately 88 percent copper and 12 percent tin. Bronze melts at 1740 degrees Fahrenheit. Now you know. Well, enjoy some good old spicy canned ham, if you are so inclined – and have a groovy day.
James White is a retired mathematics teacher who enjoys sharing fascinating trivia. He can be reached at jkwhite46@gmail.com.