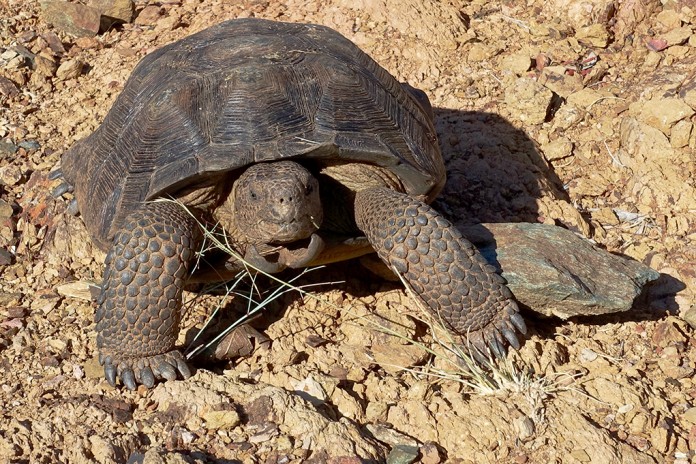 Highlighting my morning hike heading south along FR 468 toward Cave Creek Wash, I encountered an elusive desert tortoise coming my way up along the trail.  These age-old creatures are amazingly adept at thriving in such a harsh environment.  Known to dig basins to catch rainwater, perhaps that's where this one was heading after our recent rains.
Photo by Andreas Schmalz
To have your photo considered for publication, please send the original high resolution jpg file to news@sonorannews.com with Front Page Photo in the subject line. Be sure to include your name, the date, time of day and general location where the photo was taken, plus your permission to publish the photo.